Create multiple dimensions and values fo the variants of your products (size, color, etc.).
A dimension corresponds to the category in which the values will be defined. There are several values for a single dimension.
For example :
Dimension : color,
Value : blue.
Create and manage your variant in the "Administration" tab. Click on the following button :

Then click on "Master data" :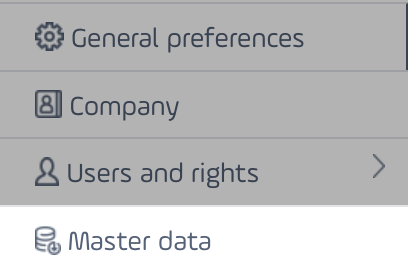 Then you can choose to edit your dimensions or values :

You can edit or sort all the existing dimensions :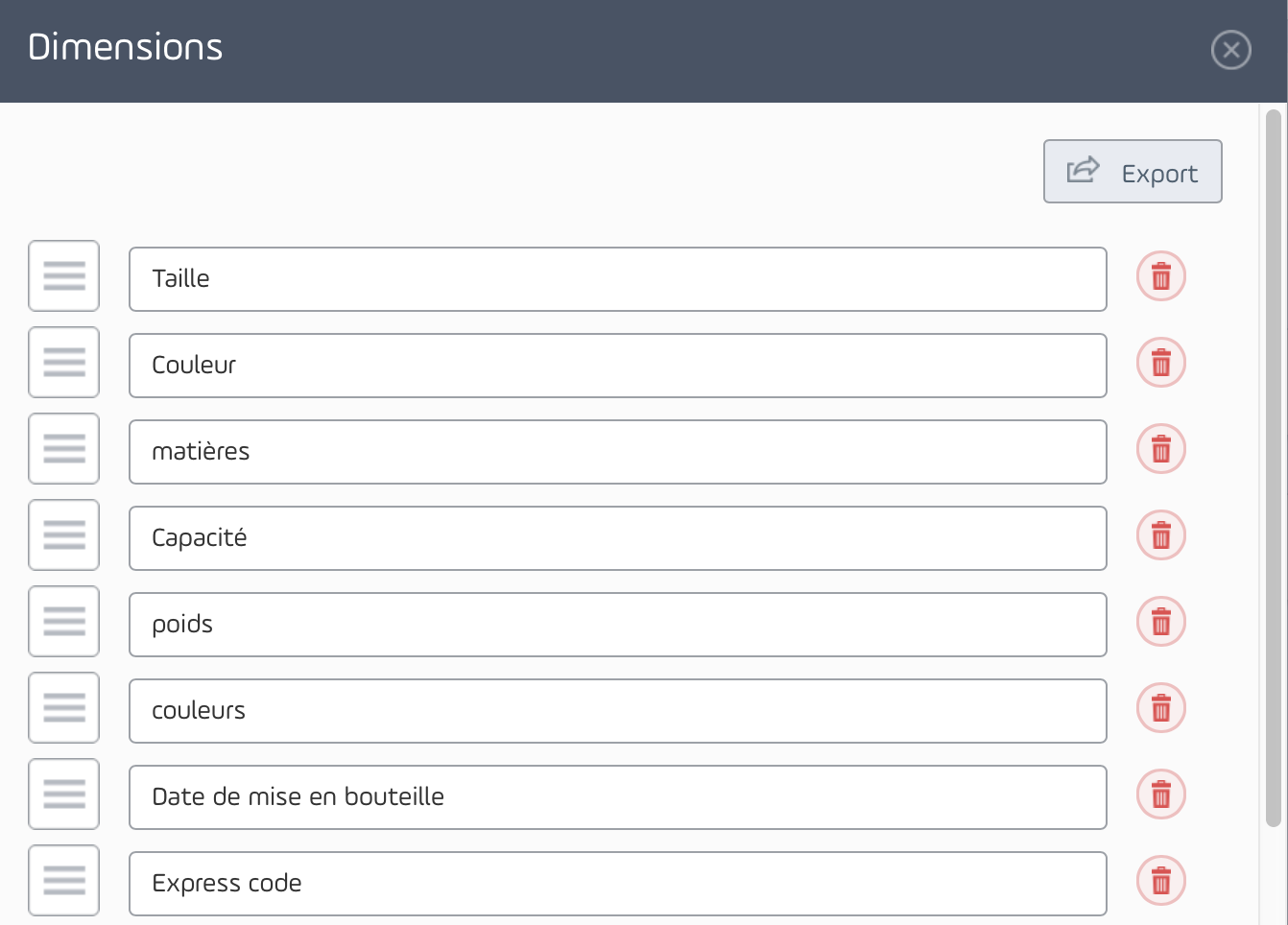 If you want to create a new dimension, you just have to type the name of the dimension in the "Dimensions" field and click on "Create" :

You can get the list of all your values. To edit a value, click on the "Edit" (

) button. You can also delete a value by clicking on thus button :

.
If you want to create a new value, click on "Create" at the top right of the page :

A new window opens, allowing you to name the value, and choose to which dimension it belongs :