Monstock is compatible with several thousands of Android mobiles, but we have gone further with the following manufacturers: Zebra, Honeywell, CrossCall, Proglove, Datalogic, etc.
On the mobile devices or scanners we have access to advanced functions, such as: the button to scan in laser, make the reader ring to find it, print, automatic pairing, RFID reading, etc.
Set up a barcode, QR Code, DataMatric, GS1, EAN128, etc. laser scanner on the Monstock Android app.
To set up a new scanner with your Android app, first open your settings from the navigation pane and then click on "Scanner Settings":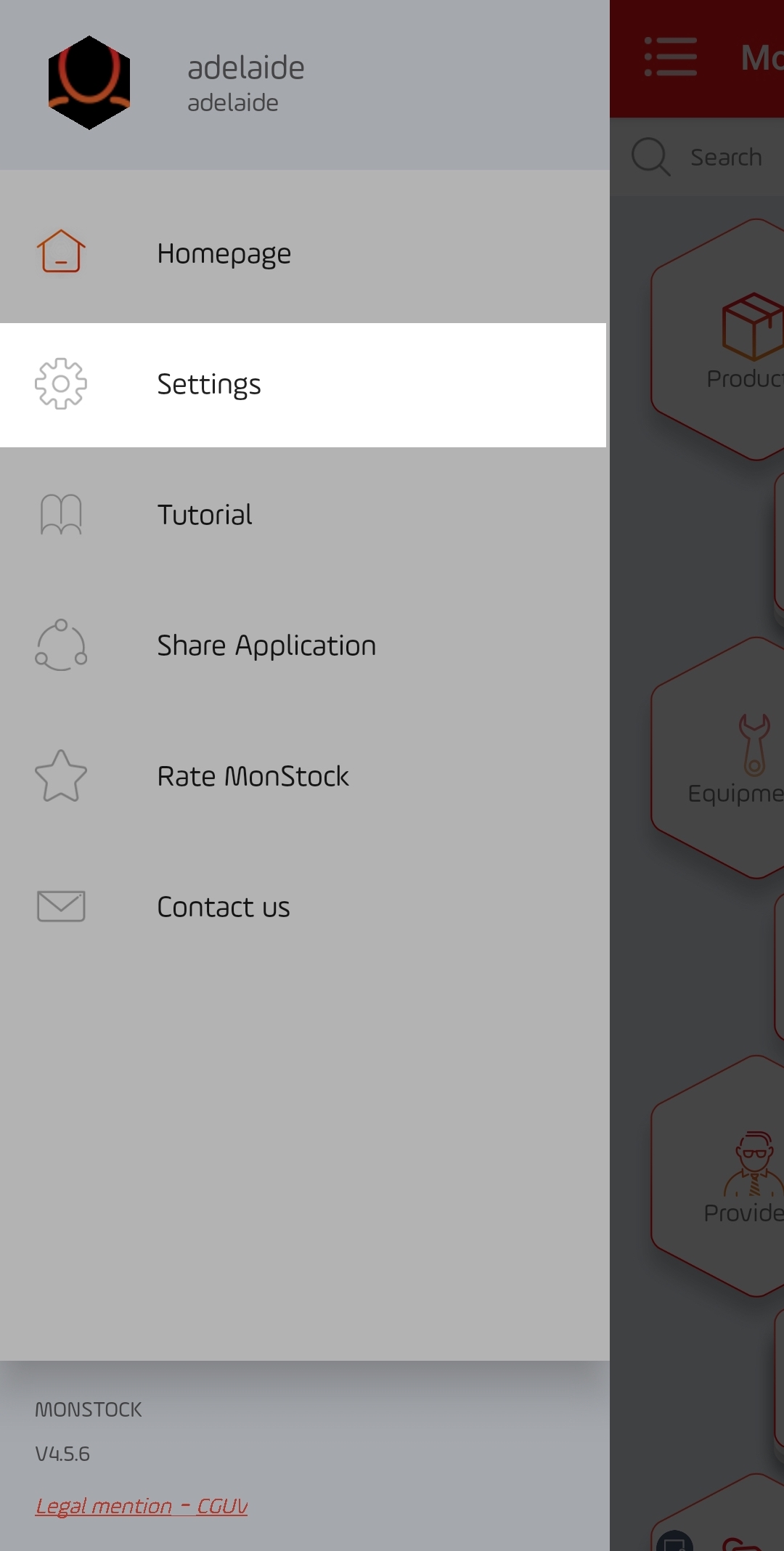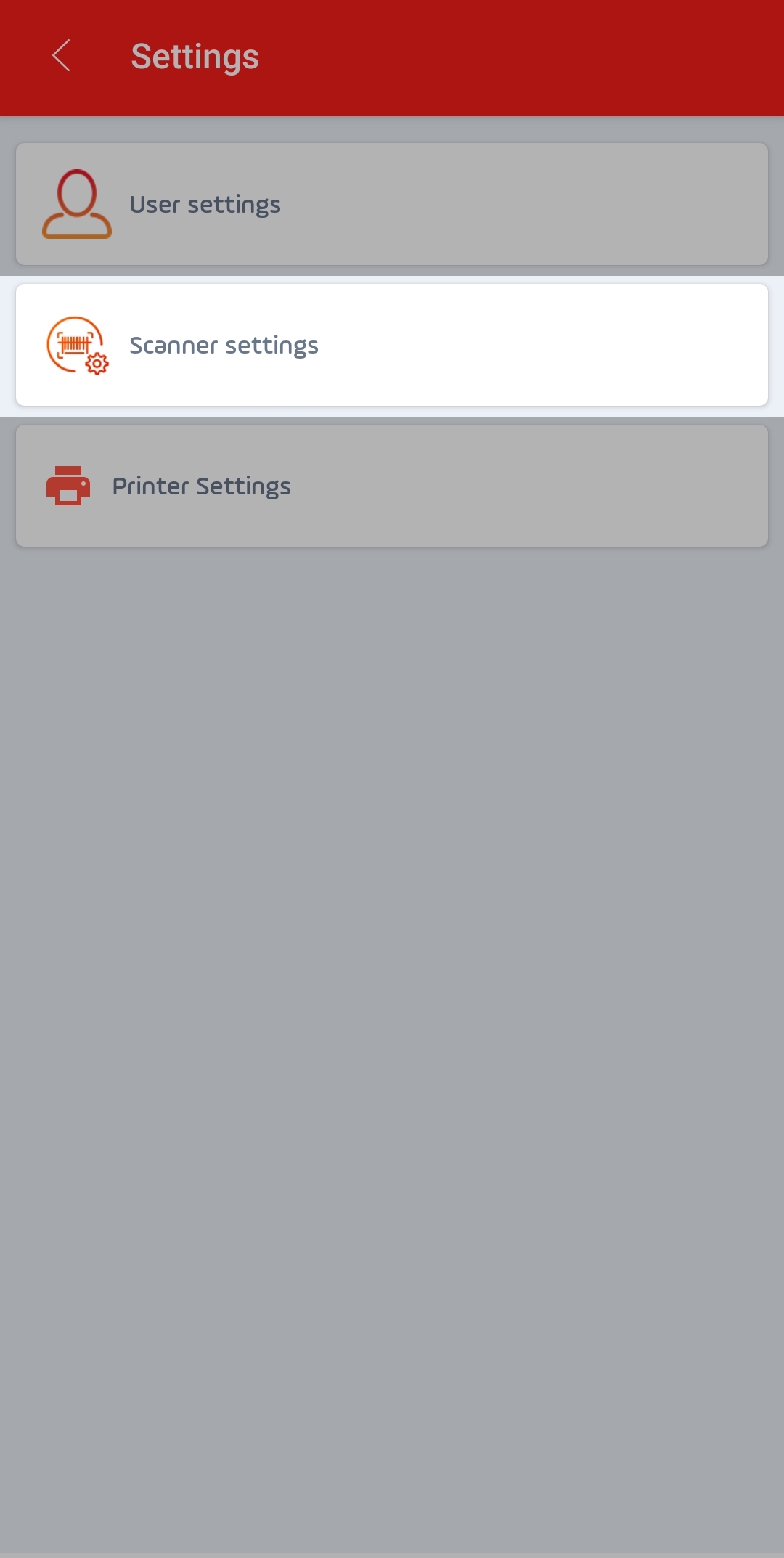 You will be able to configure your scanner, in automatic, manual, Bluetooth or even RFID mode: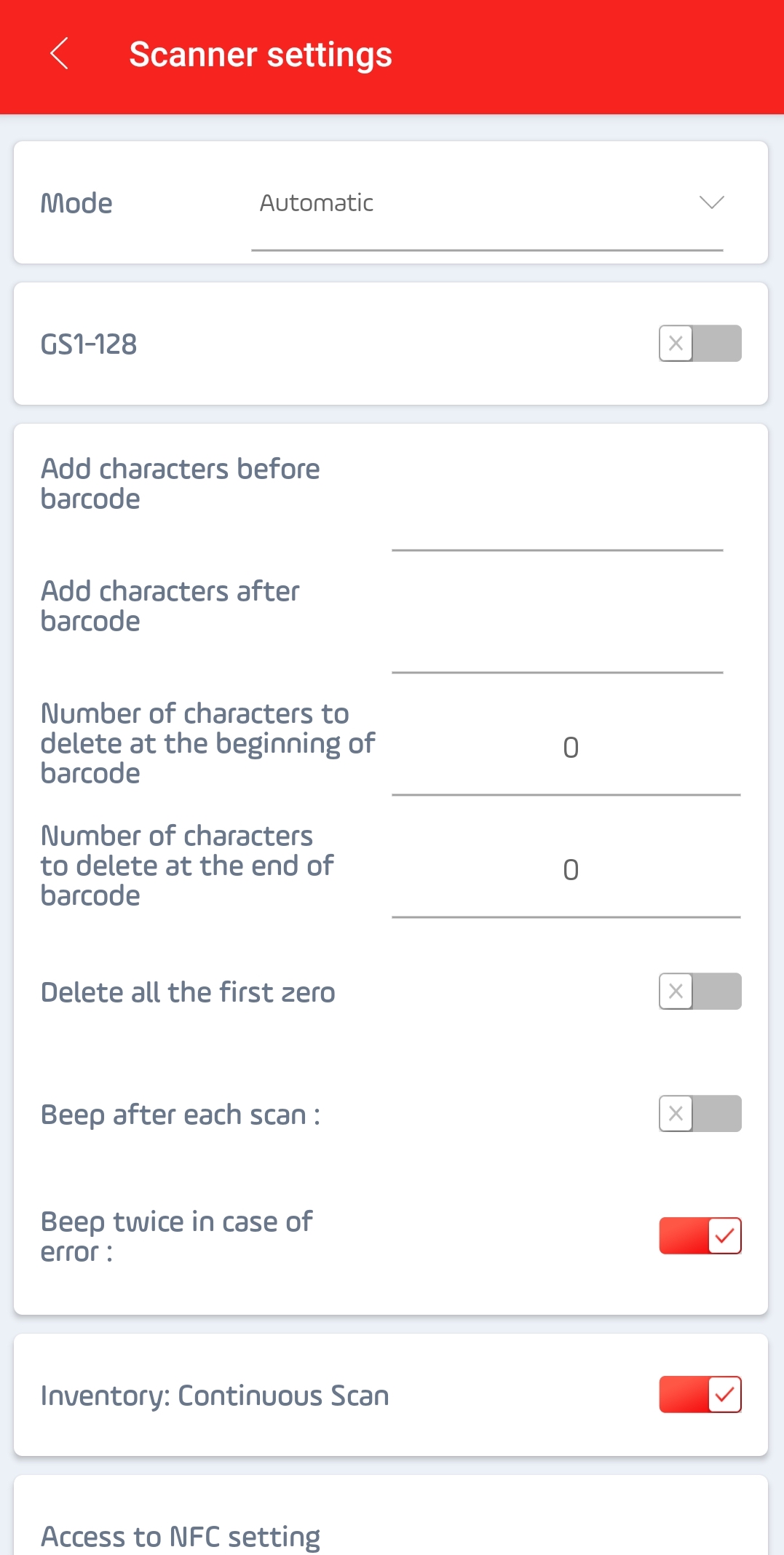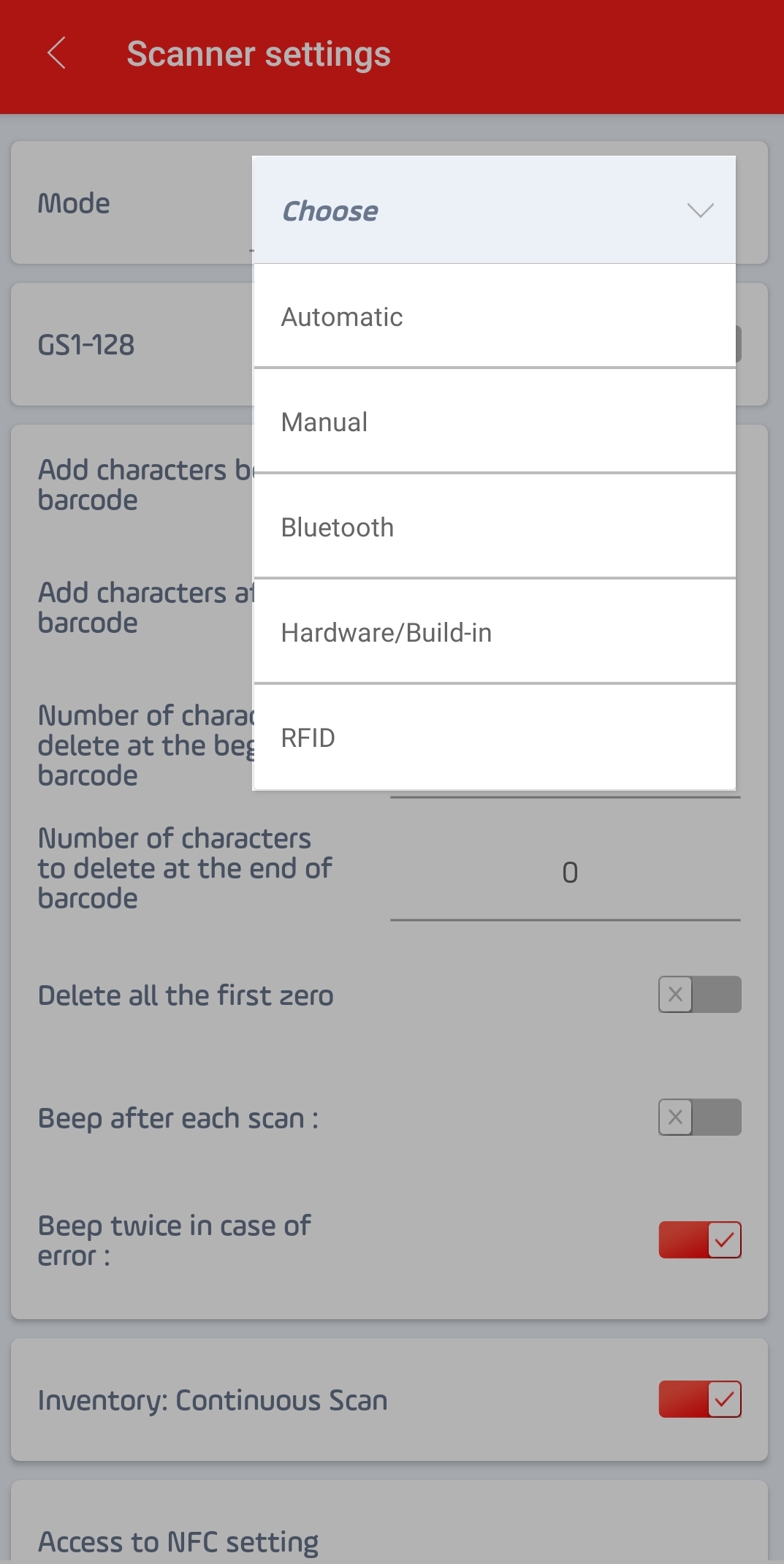 You can then customize your settings such as the number of characters to delete in barcodes, the broadcasting of the beep, etc.