Create new serial numbers for your products during the reception of a supplier order.
Note : Monstock will use the expiration period entered for your products in order to automatically fill the expiration date of your product to allow you to save time when receiving your order. However, you will have the possibility to modify it manually.
Start by creating your purchase order as usual. Once your order has been confirmed, receive it. To start receiving it, click on "Reception" at the bottom of the page :

To create serial numbers for the products in your order, click on "Create serial number" on the receiving panel :

A new window for mass maintenance is displayed :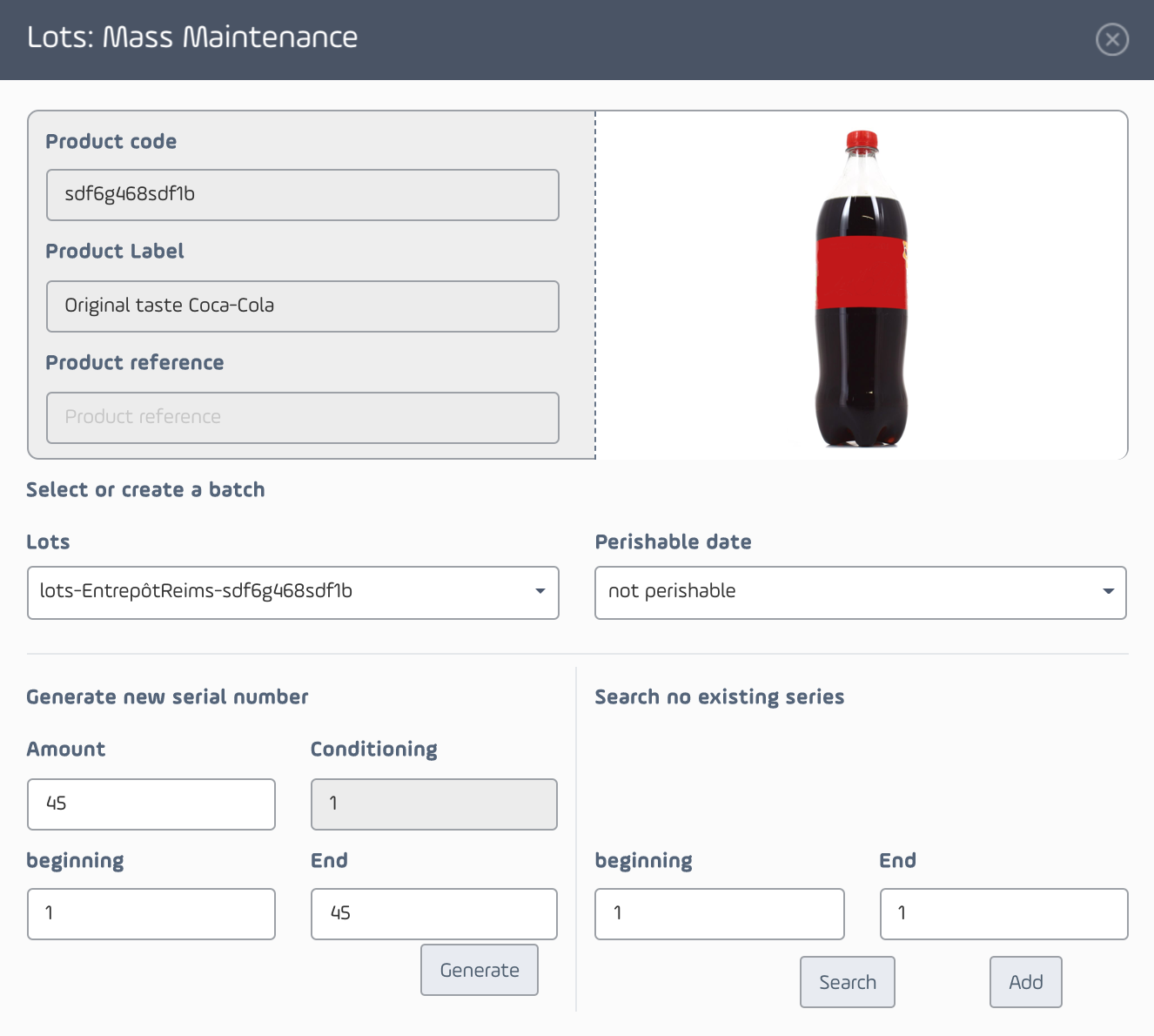 To create new serial numbers for your inbound products:
Select the lot in which you want to store the products,
Adjust the perishable date if necessary (as a reminder, Monstock uses the expiration period assigned to the product to automatically calculate the perishable date of the products),
Enter the quantity of products for which you want to create serial numbers,
Enter the position of the first serial number in the list if it is different from 1, then that of the end number,
Click on "Generate".
You get the list of serial numbers that will be generated :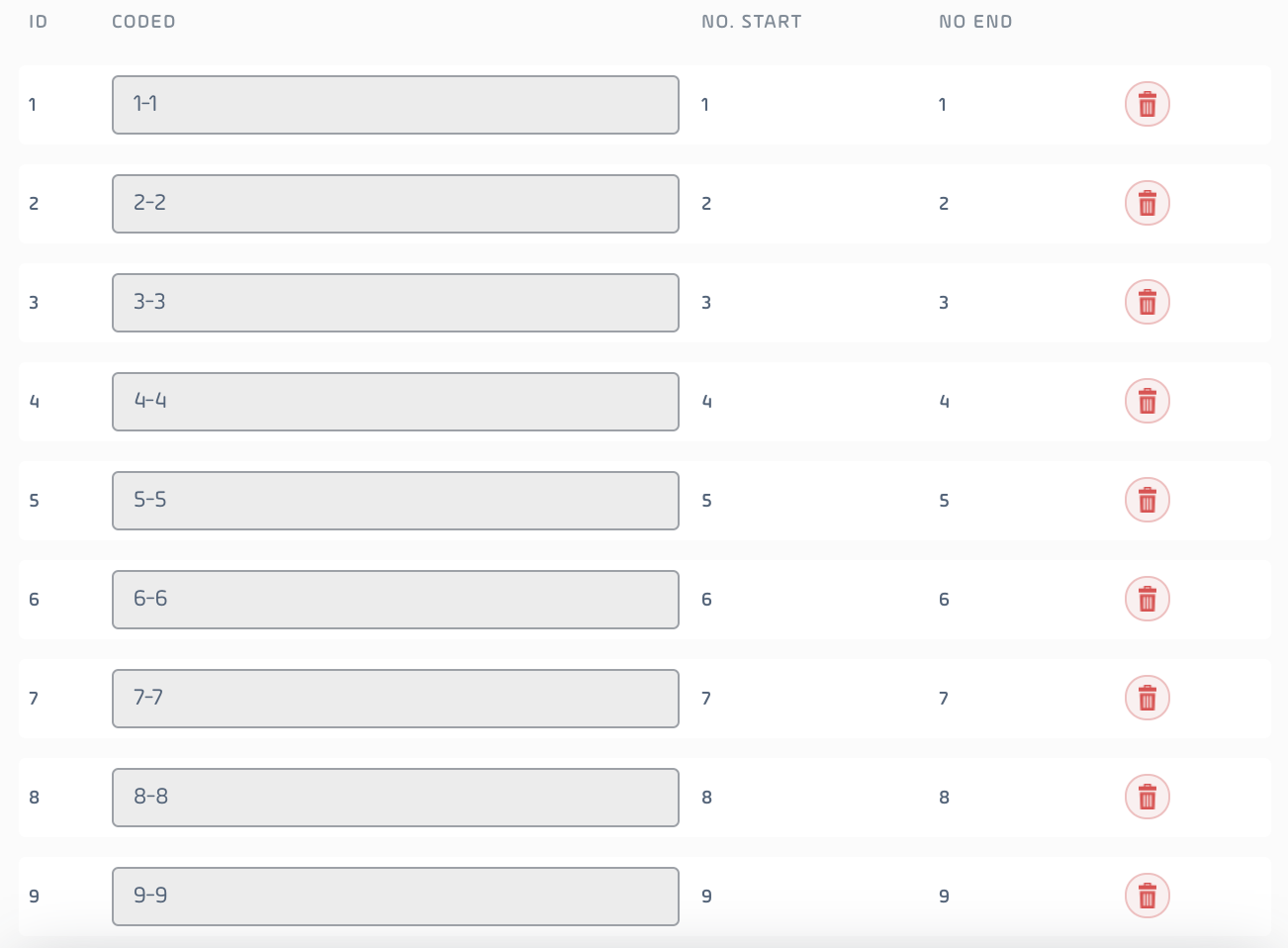 You have the possibility to delete numbers from this list by clicking on the recycle bin in the corresponding row.
Note :
You also have the option of reusing serial numbers of products already taken out of your stock for customer orders. To do this, enter the search range in the right part "Search no existing series" :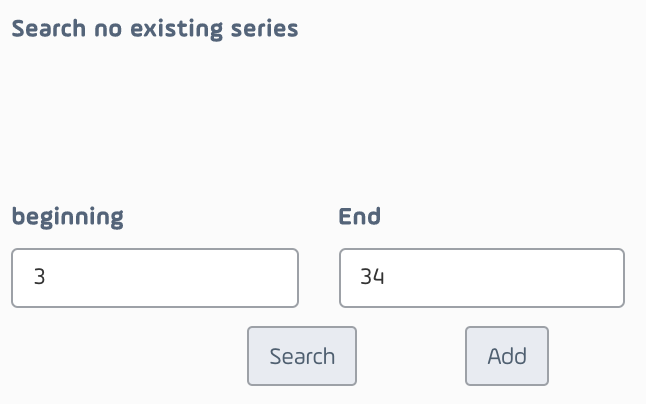 This will give you the list of serial numbers that are no longer used :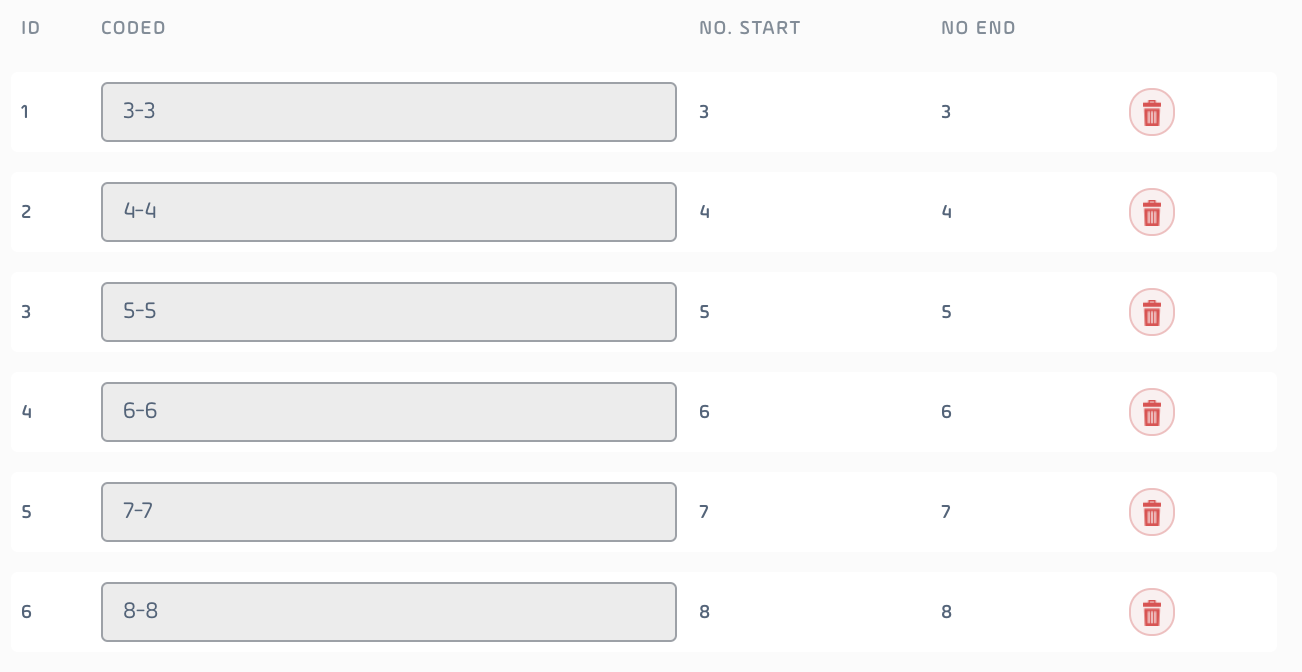 You can also manually create serial numbers by clicking on "Add" : a new line will appear and you can complete it with a start and end number :

To complete the creation of these serial numbers, click on "Validate" :