Monstock allows you to equip your carriers on their routes, to validate the delivery of the packages by ensuring the traceability (name of the carrier, signature, etc.). You can also manage the reverse logistic with the return of vehicles and returnable handling units.
Please note that this feature is only available on the Android version of the Monstock application.
=> Front is being drafted
To start your route, go on the route list, accessible from the home screen of the application. You can research your route using the search bar and the reference of the route :
Click on your route to dislay the details. All the event of your route are displayed on the screen (load for delivery, delivery, return) with their projected dates and hours :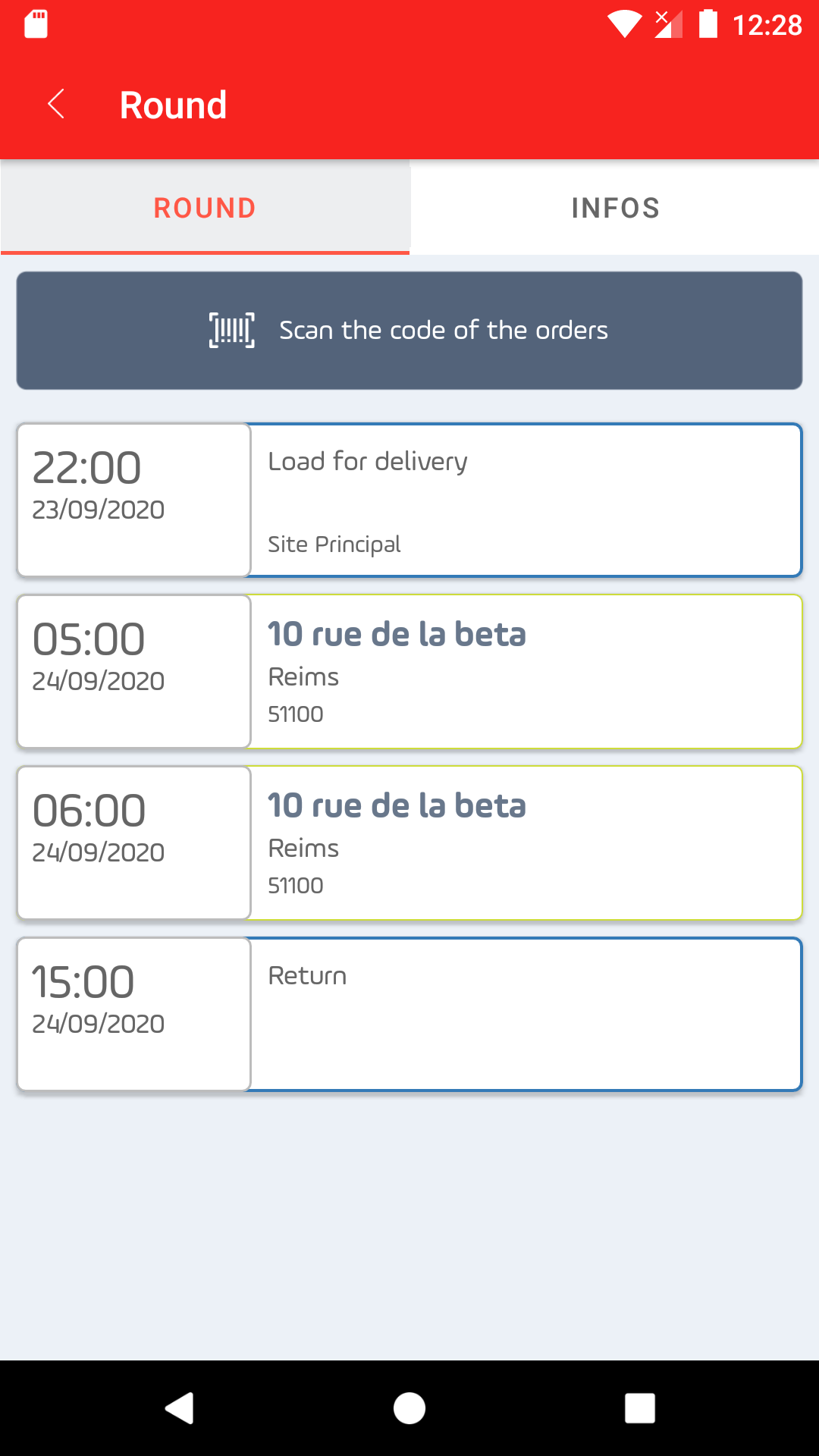 Perform the load for delivery
To perform the load of the vehicle, click on the event for the load on your mobile.
A new window is displayed, inviting you to confirm the quantities loaded :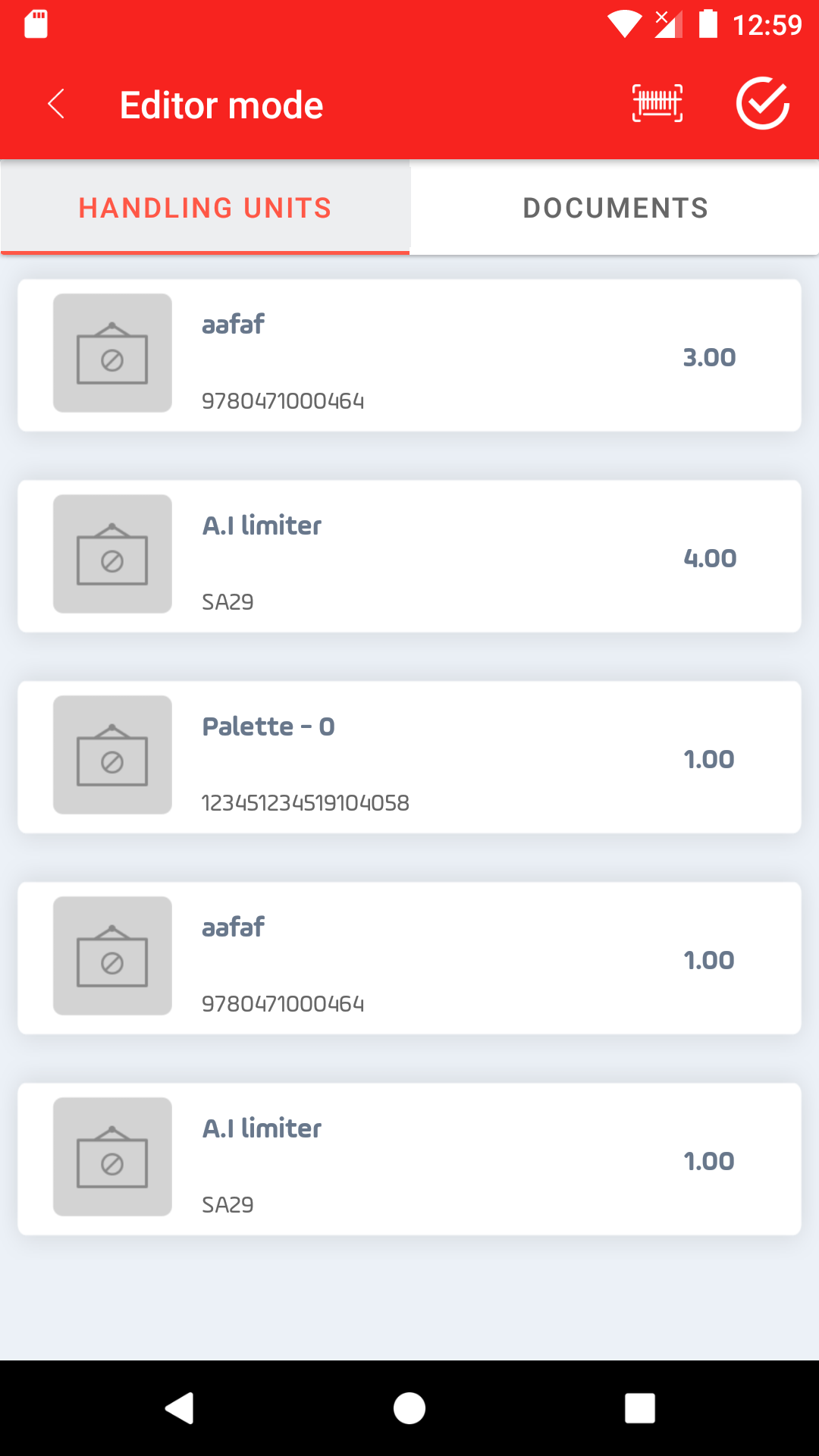 To confirm your load, click on the "Validate" button at the top right of the page.
Note :
In case of gaps between the theoreticall and effective loaded quantities, a window is displayed to warn you about the gaps with the name of the handling unit and the quantity of the gap. You can validate the load or go back to correct the error :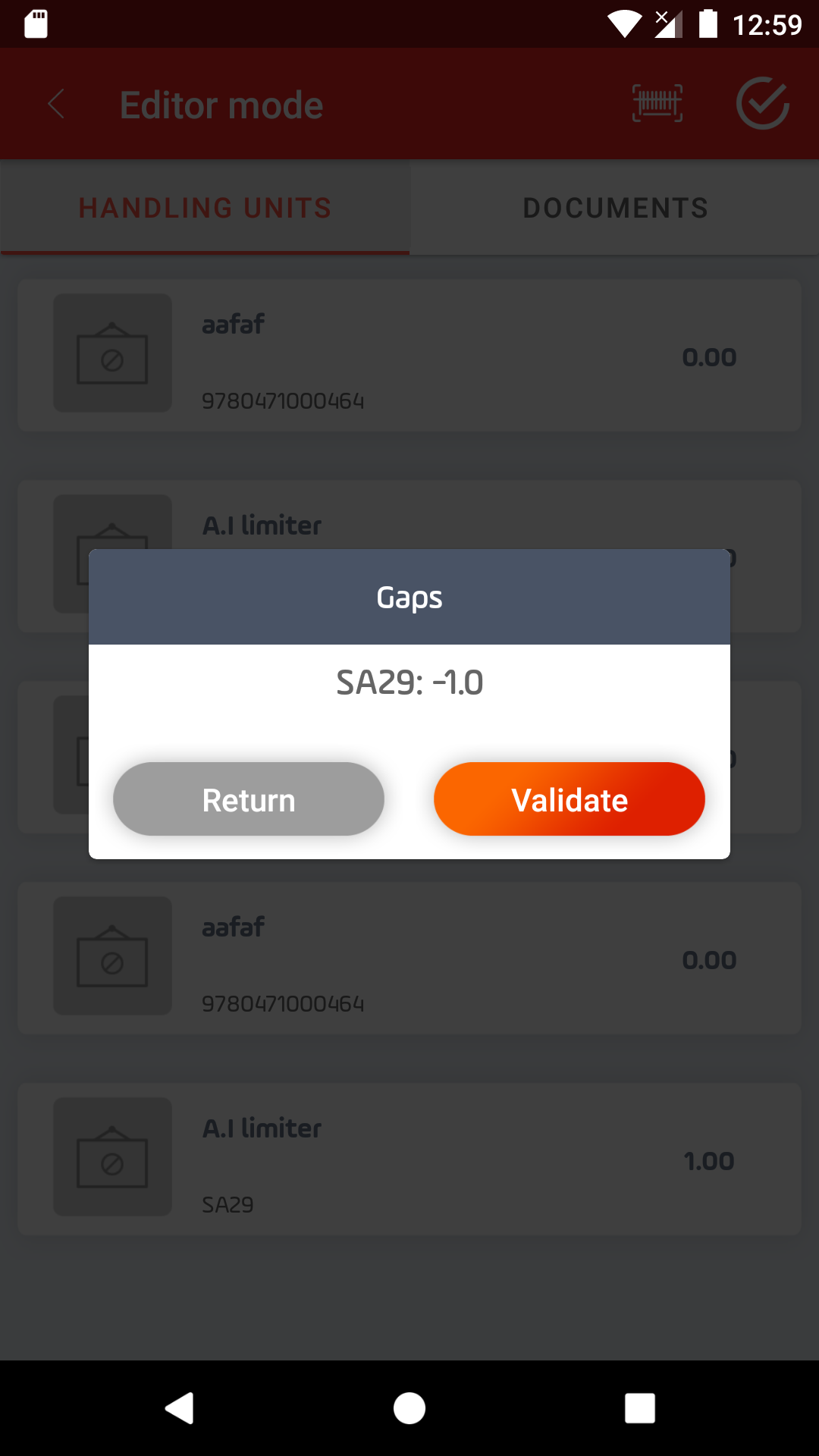 Once the load step is validated, it is now displayed framed in green in the list of events :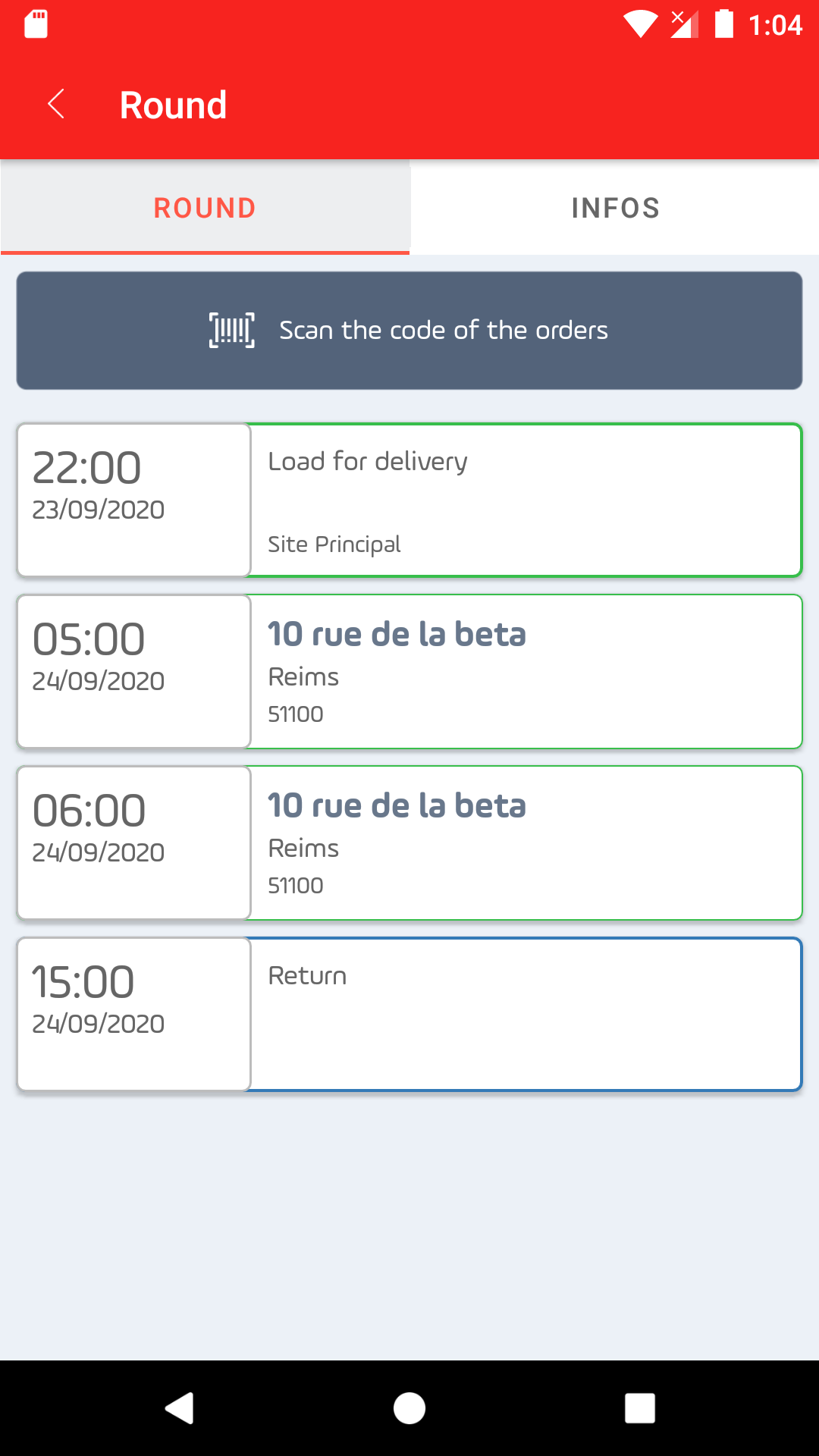 To perform a delivery, click on the event corresponding to the package.
A new window is displayed :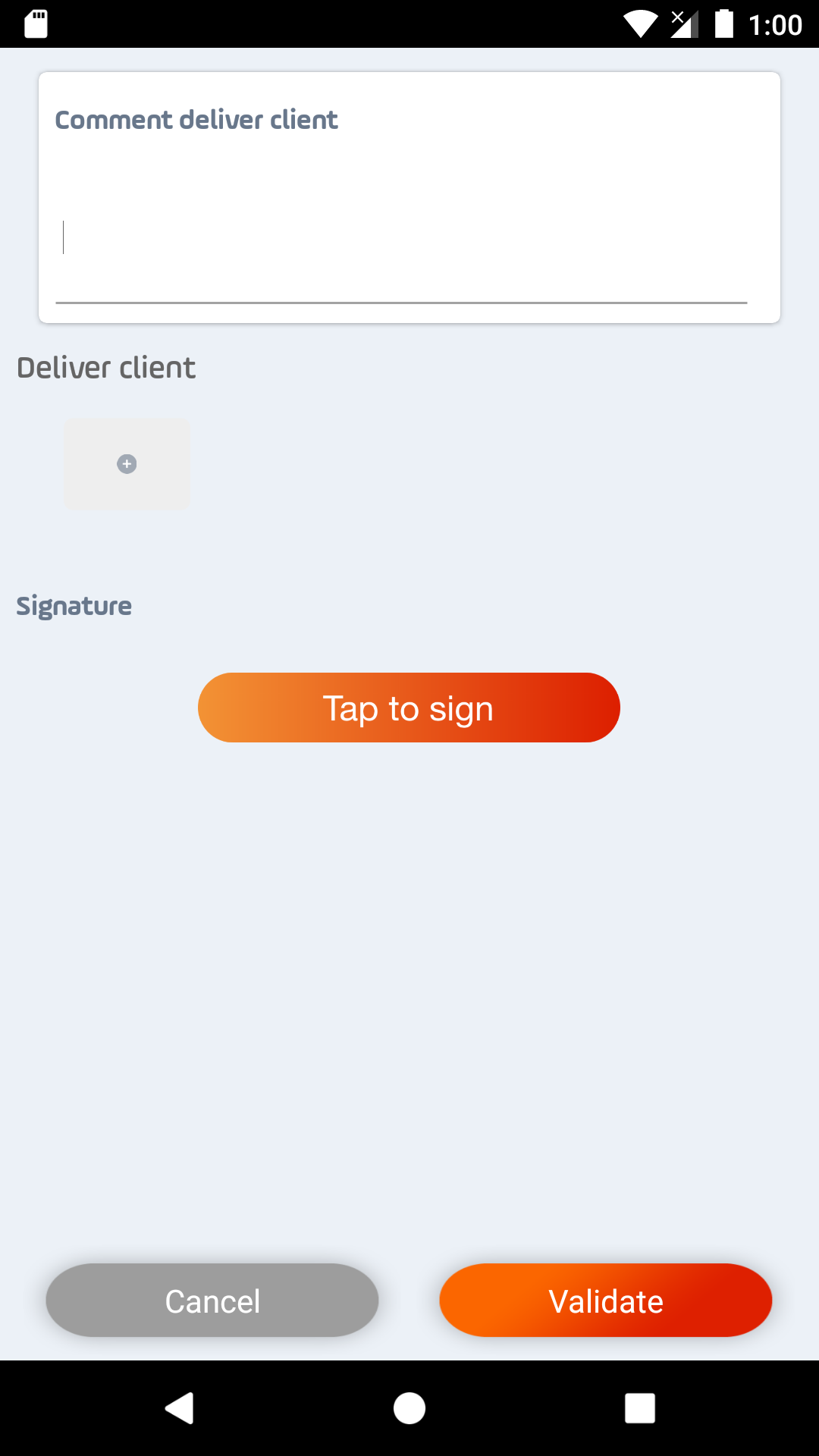 From his window, you can add a comment about the deliver of the client. To open the signtaure window, click on the "Tap to sign" button. A new window with a space to sing is displayed :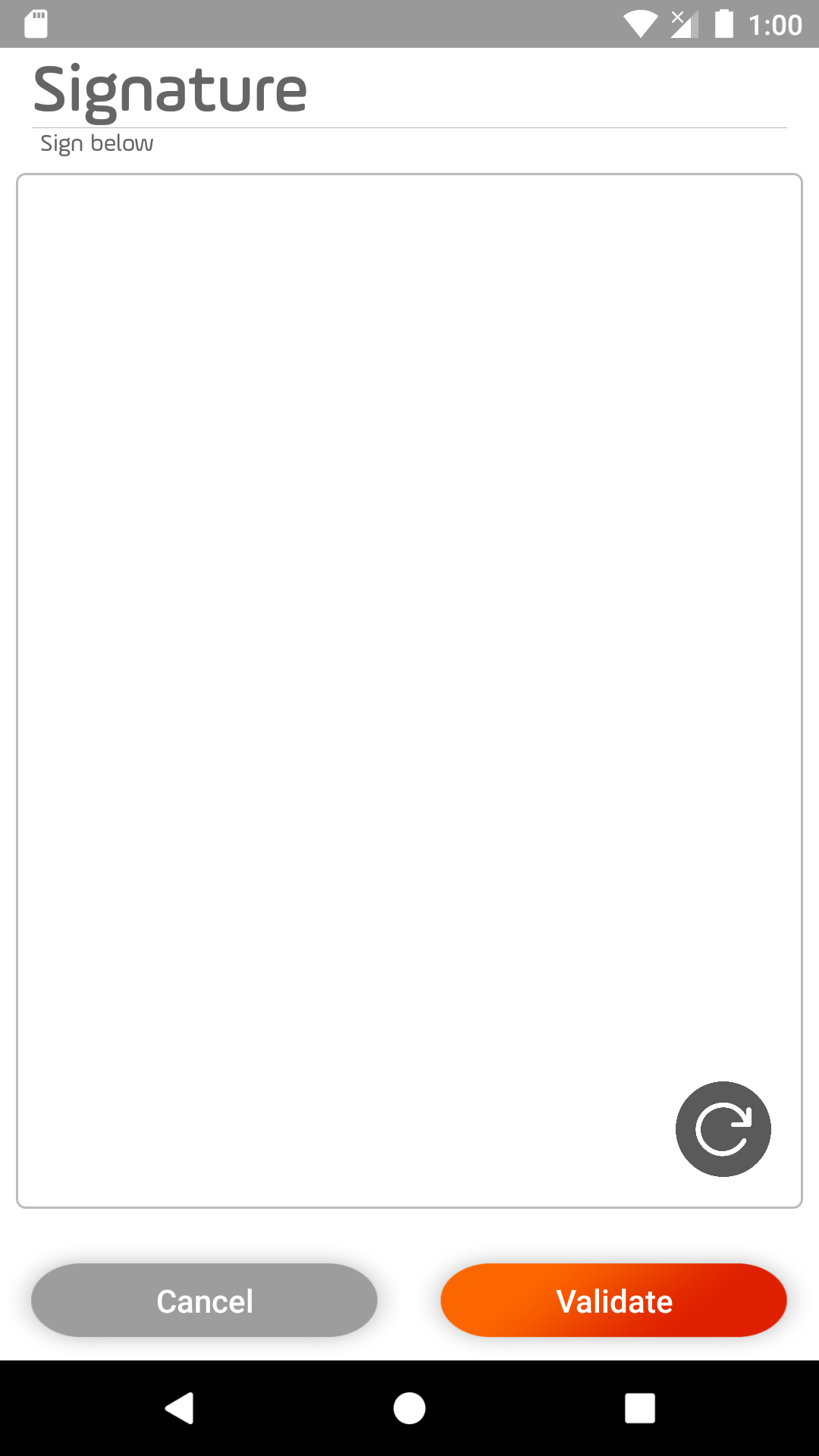 Click on "Validate" to confirm the delivery.
Once all the deliveries performed and the carrier back to the departure site, you can manage the reverse logistic of the vehicle in Monstock.
Click on the corresponding event to open the return window :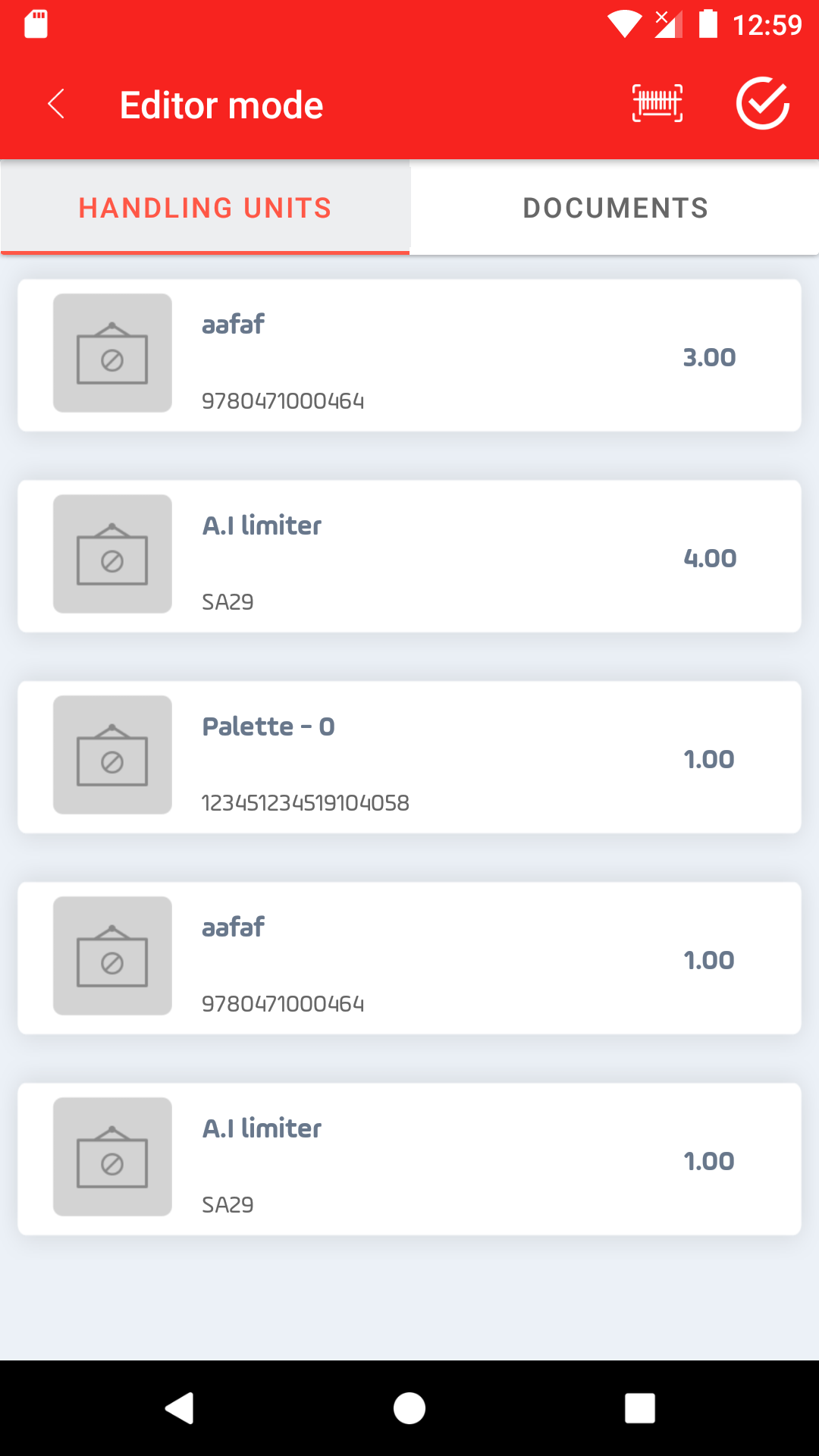 You can then confirm the quantities of the handling units back in the site.
Once all the quantities validated, confirm your return by clicking on the "Validate" button at the top right of the screen.
Your route is now finalized.