Utility of external users:
It is possible to associate one or more external users with customers/vendors. An external user associated with a customer/supplier will have restricted access. External users will have a limited display, but their navigation on the platform will depend on the rights you have assigned to them.
These users will only be able to place orders on the customers/suppliers they have been associated with.
How external users work :
1 - Create a new user and select the user type: External (Contact) :

OR
- On a customer/supplier record (new or existing) go to the User tab then click on Add and fill in the information of the new external user: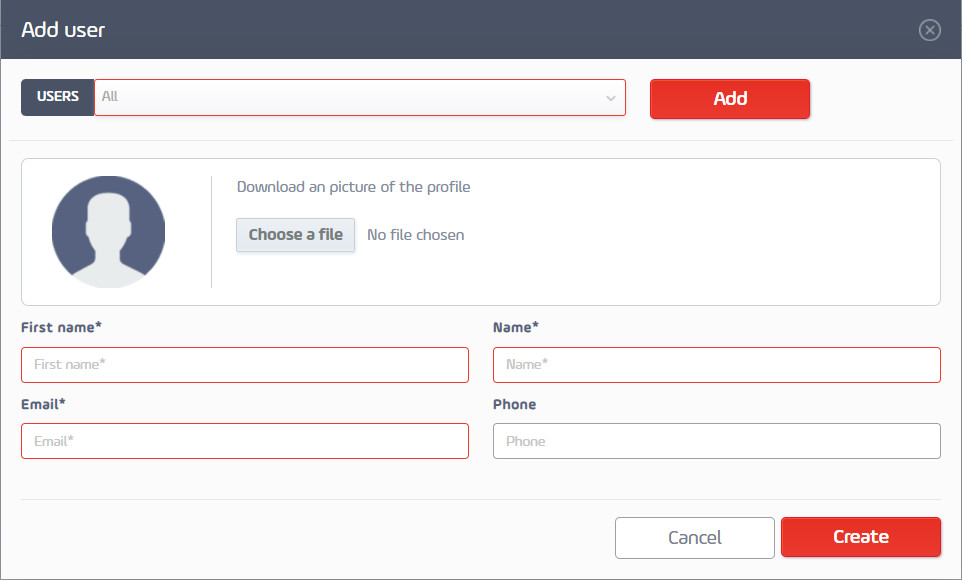 On this screen it is possible to either create a new external user or choose an existing one via the User selector.

On this tab it is possible to create, modify or delete the users associated with the contact (customer/supplier).
Deleting the user in this tab will not remove him from the list of users.

2 - When entering a customer/supplier order, the external user will not be able to select another customer/supplier than the one(s) he/she is associated with.
The order page will be limited:
Customer order:
Purchase order: