Put aside a stock quantity for a collaborator, a customer, etc., and ensure the planning of your interventions, transfers and orders.
From the web

Create a new reservation
To create a new reservation, click on "Reservation" and then on "New reservation" in the left side navigation pane :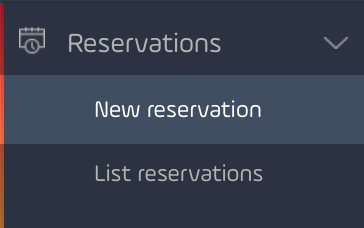 You first need to choose the site on which you want to reserve the stock. You can then add a name, a description and choose the status of the reservation :


Note :
The book date is the date on which you create the reservation, you are not able to edit it,
The start and end dates define the period on which you reserve the quantity of the stock,
Think to save the reservation so that it becomes effective, and and does not remain in draft status.
The reservation will not decrease your stocks, the reserved quantity will always be visible in your stocks. It will still be possible to remove the reserved quantity from your stocks during the entire reservation period.
Consultation of reservations
You can find the list of your reservations by clicking on "Reservations" and on "List reservations" :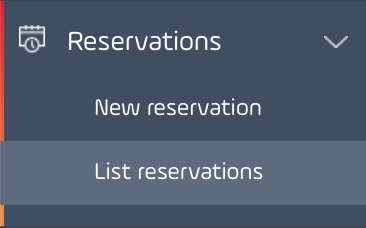 You will find the history of your reservations, their status and all the related information :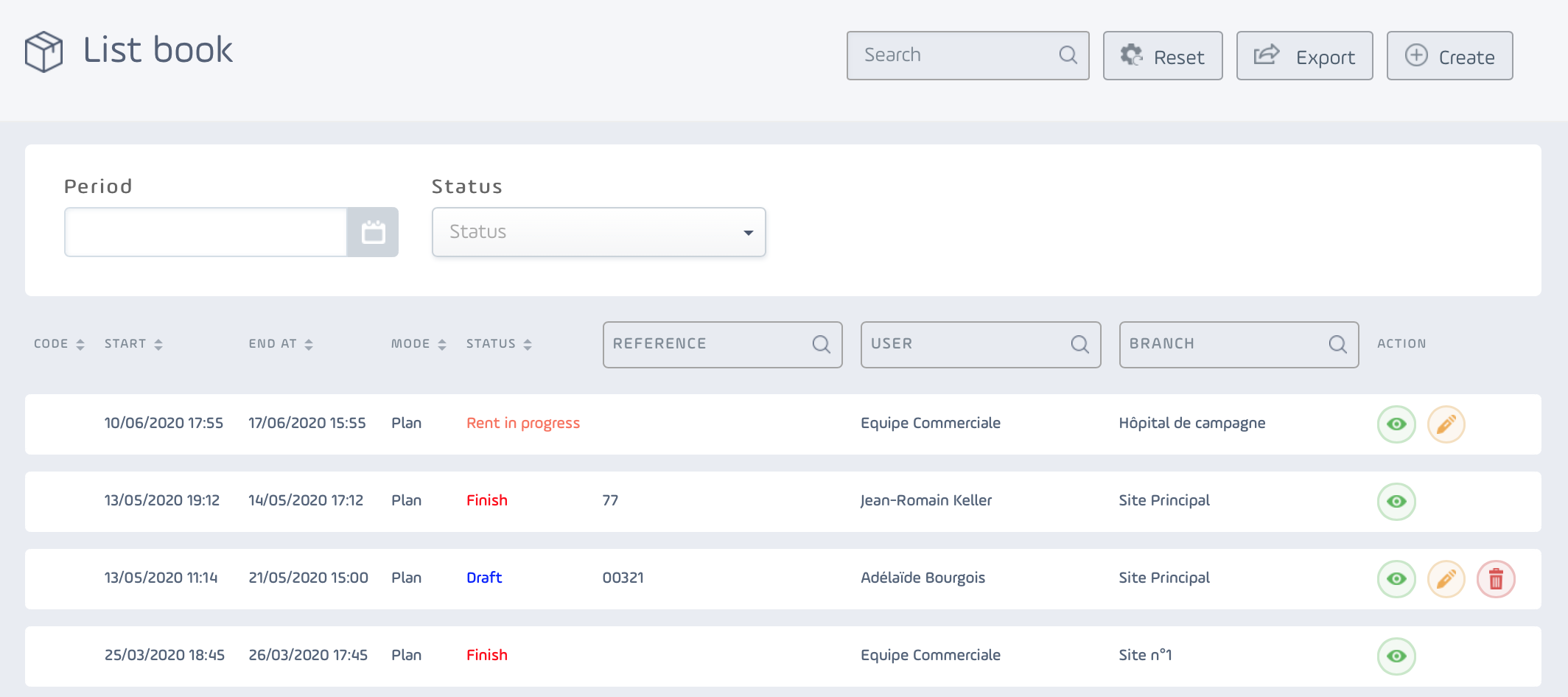 From the mobile app

Create a new reservation
You can create a new reservation by clicking on "Booking" and then on "Create booking" on the home screen :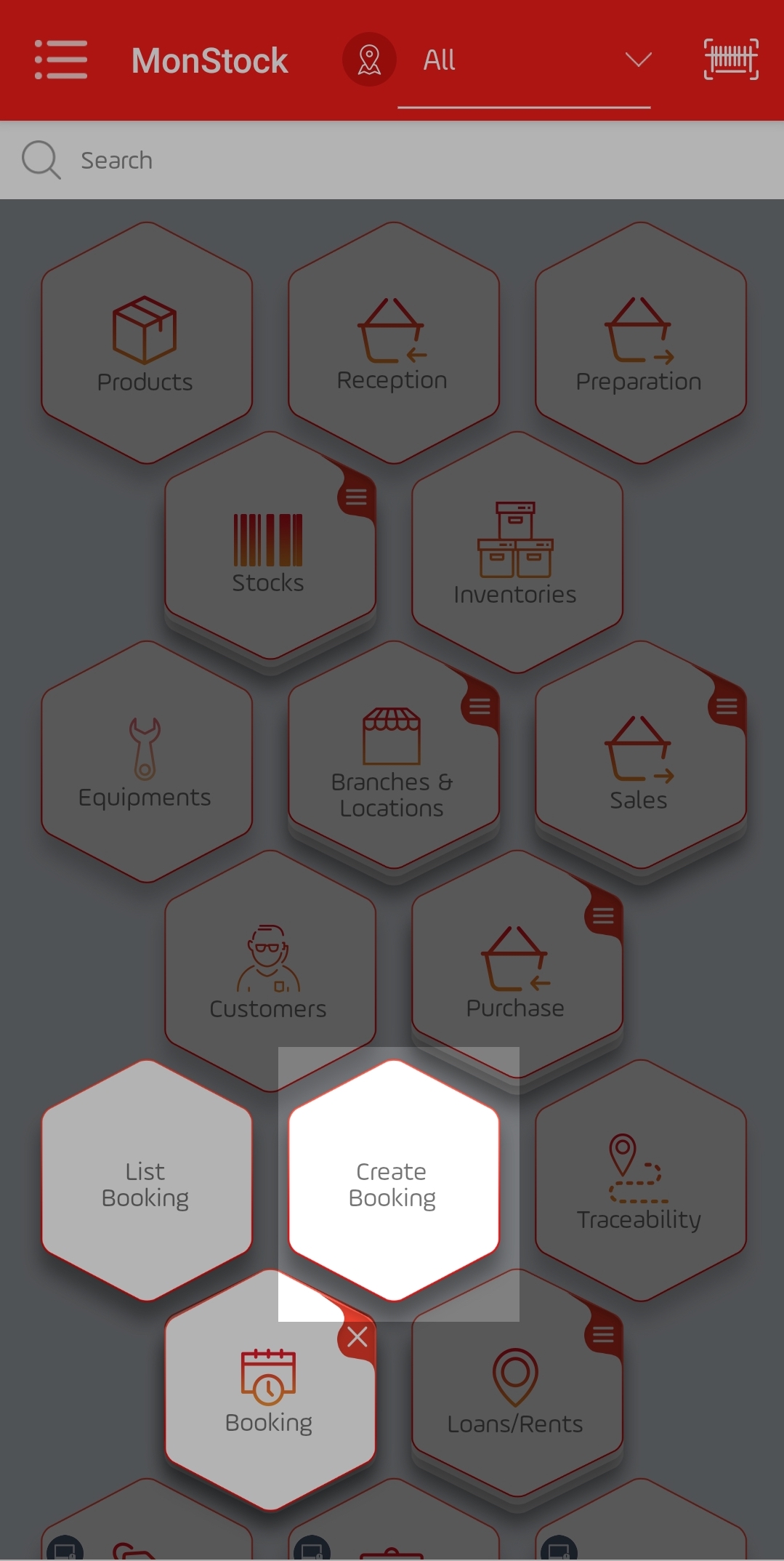 You will have to enter the same informations as on the web :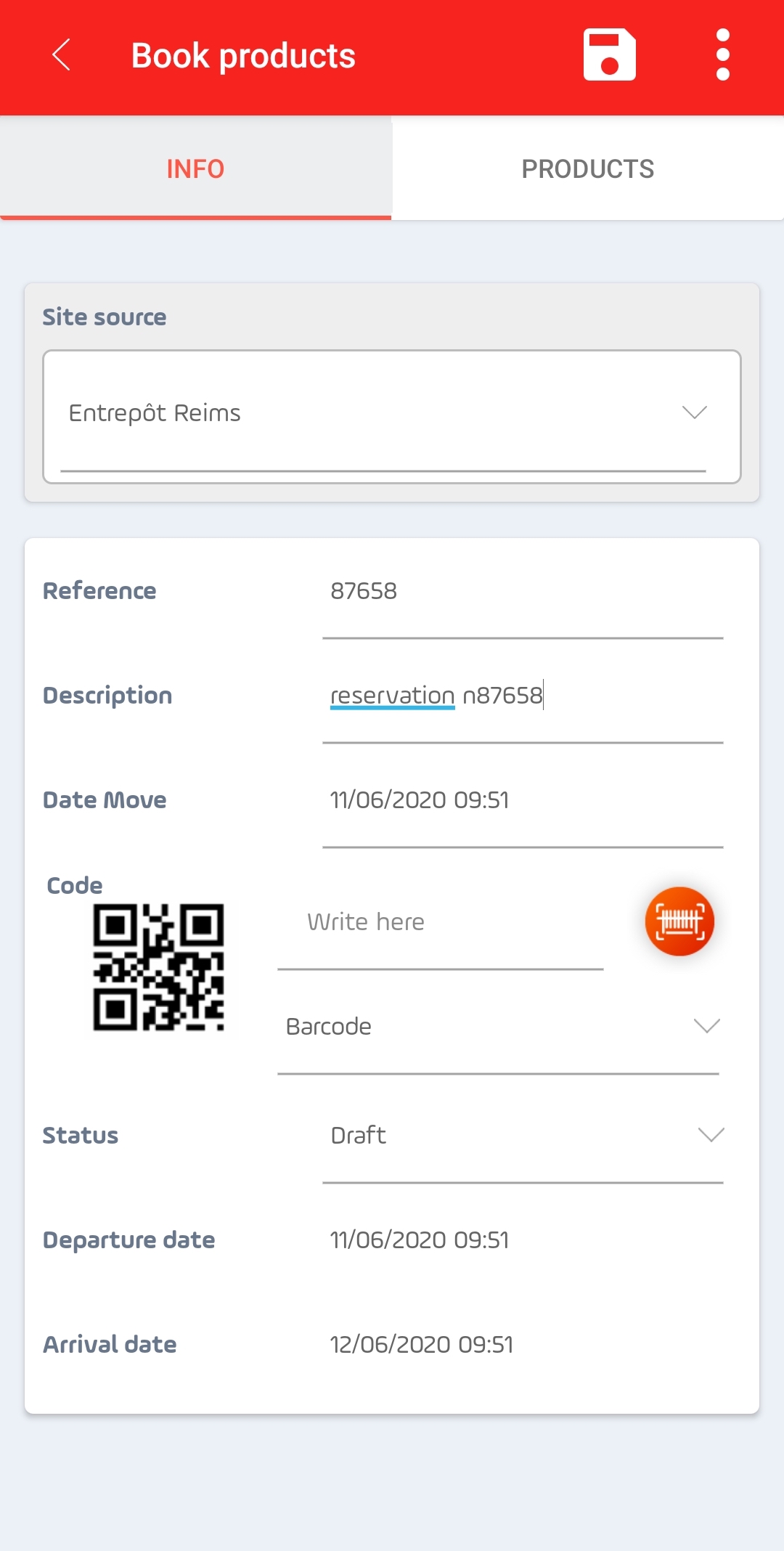 To add products to the reservation, go on the "Products" tab. You can search the products using the search bar or using directly the barcode of the product. Once you have completed the reservation, click on the floppy to save it and make it effective :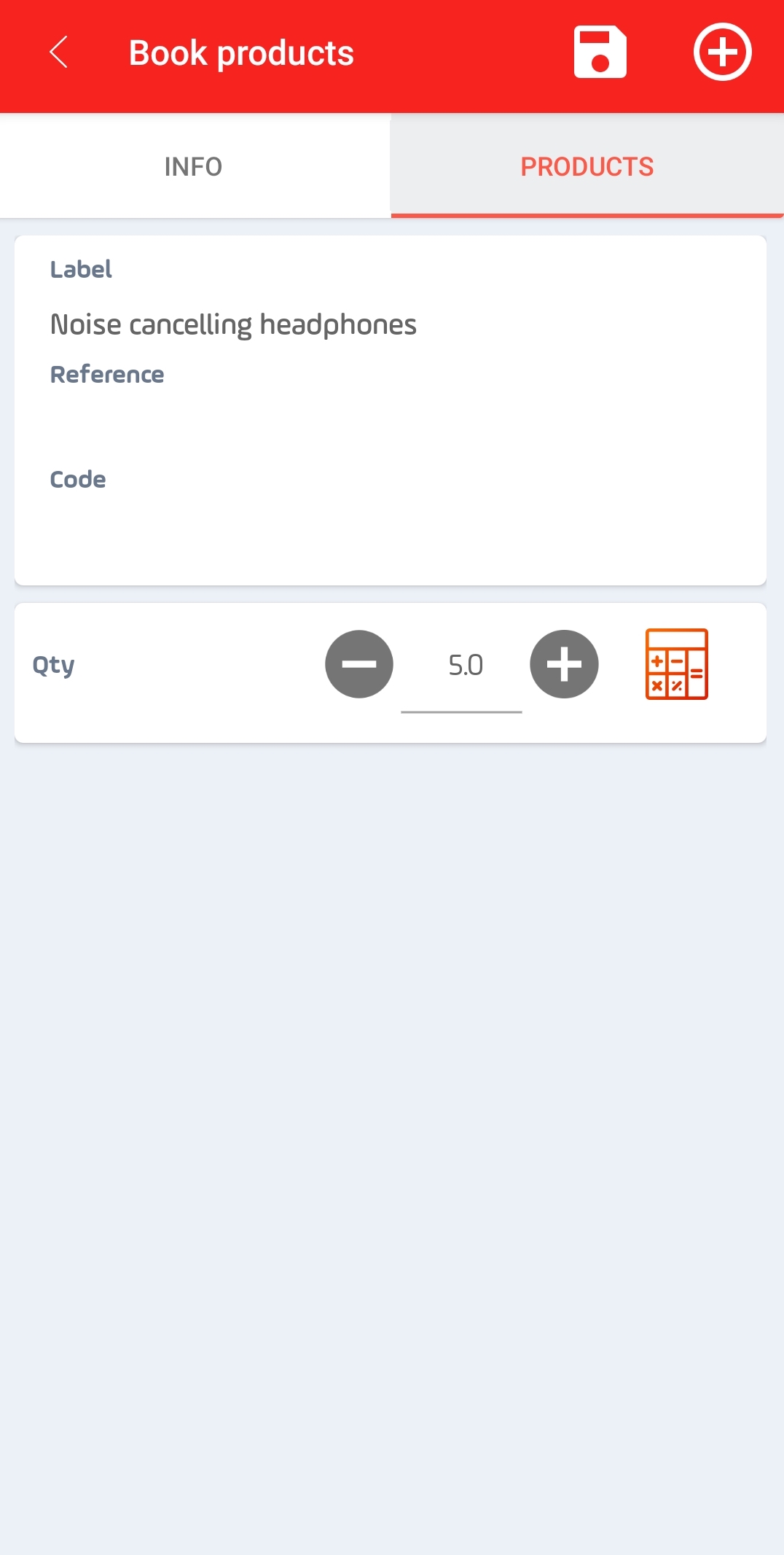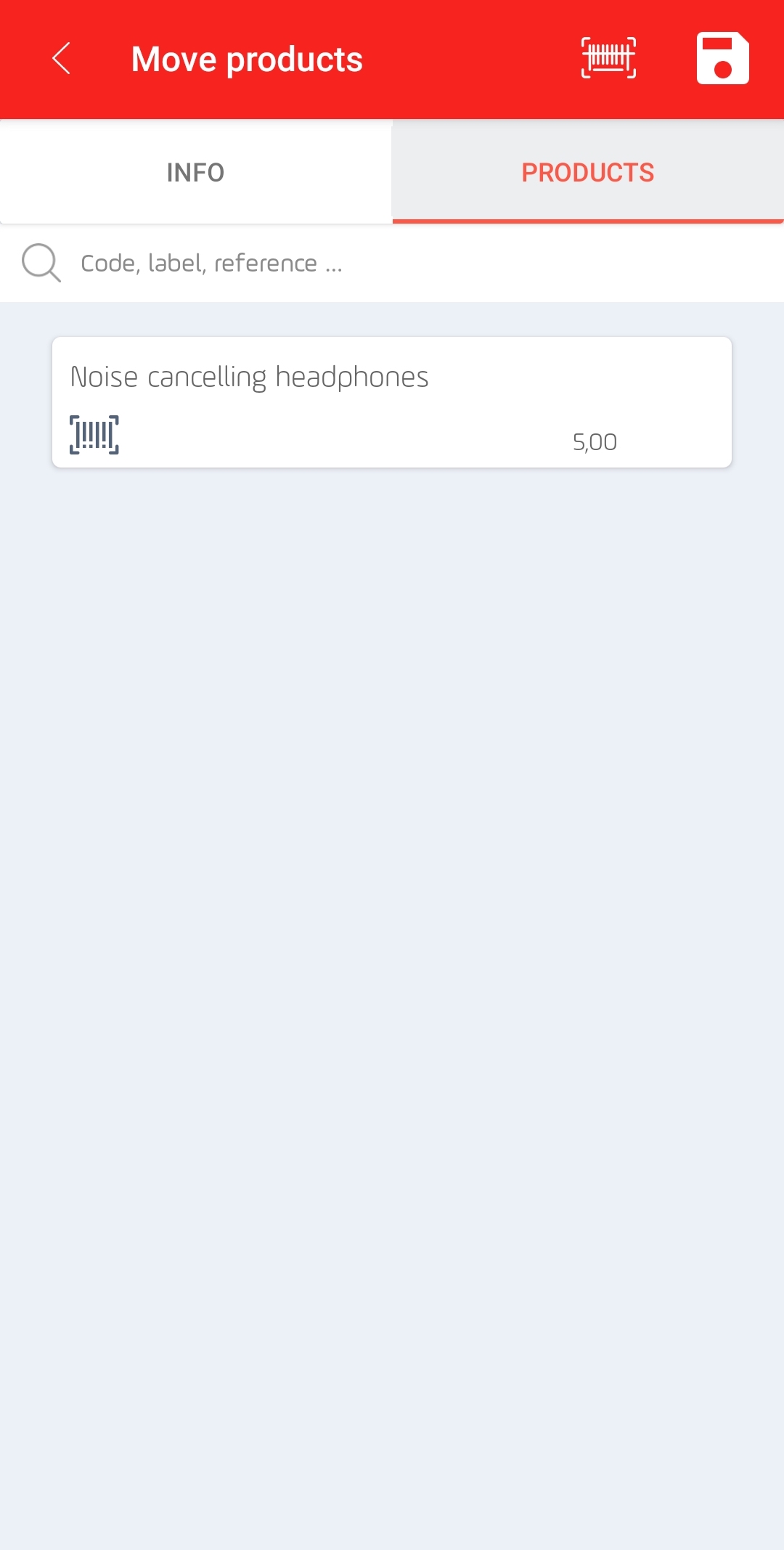 To find your reservation and all the other reservations, click on "Booking" and on "List booking" on the homme screen. It will display all the history of your reservations :