Set up a printer on the Android application Monstock.
To configure a new printer from your Android application, first open your parameters from the navigation pane, then click on "Printer settings":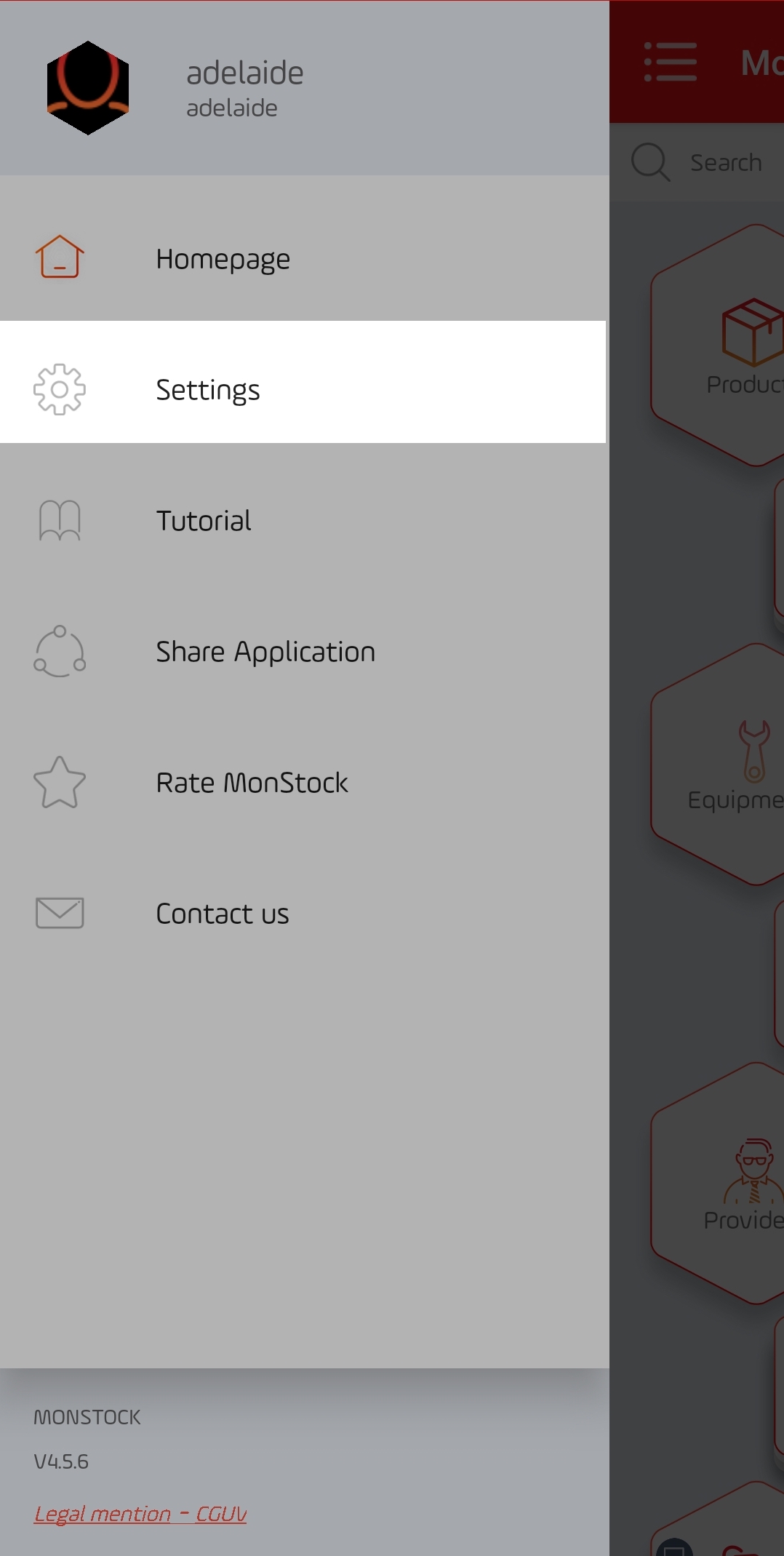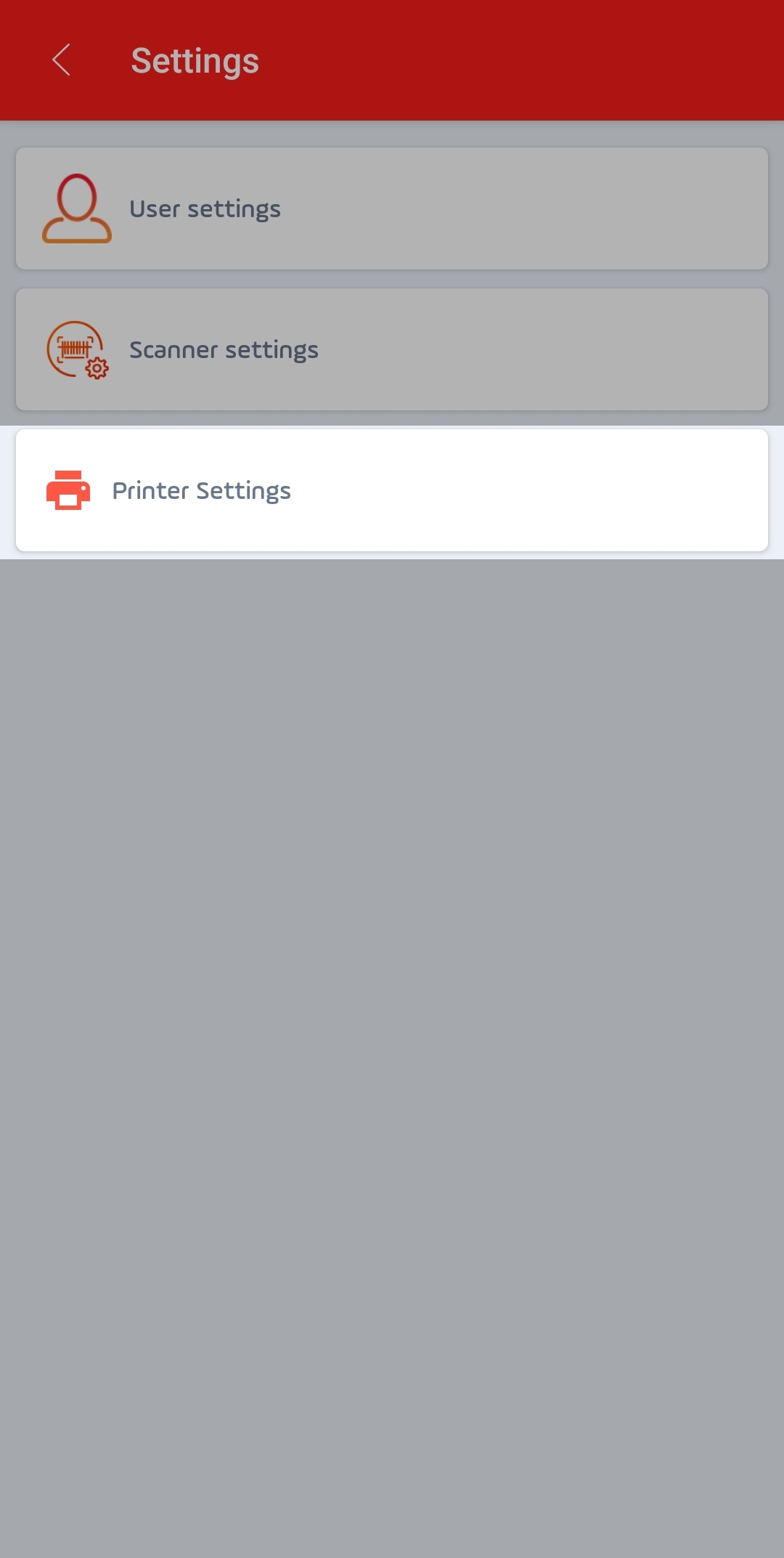 You can then configure your printer by first choosing its brand, then the model.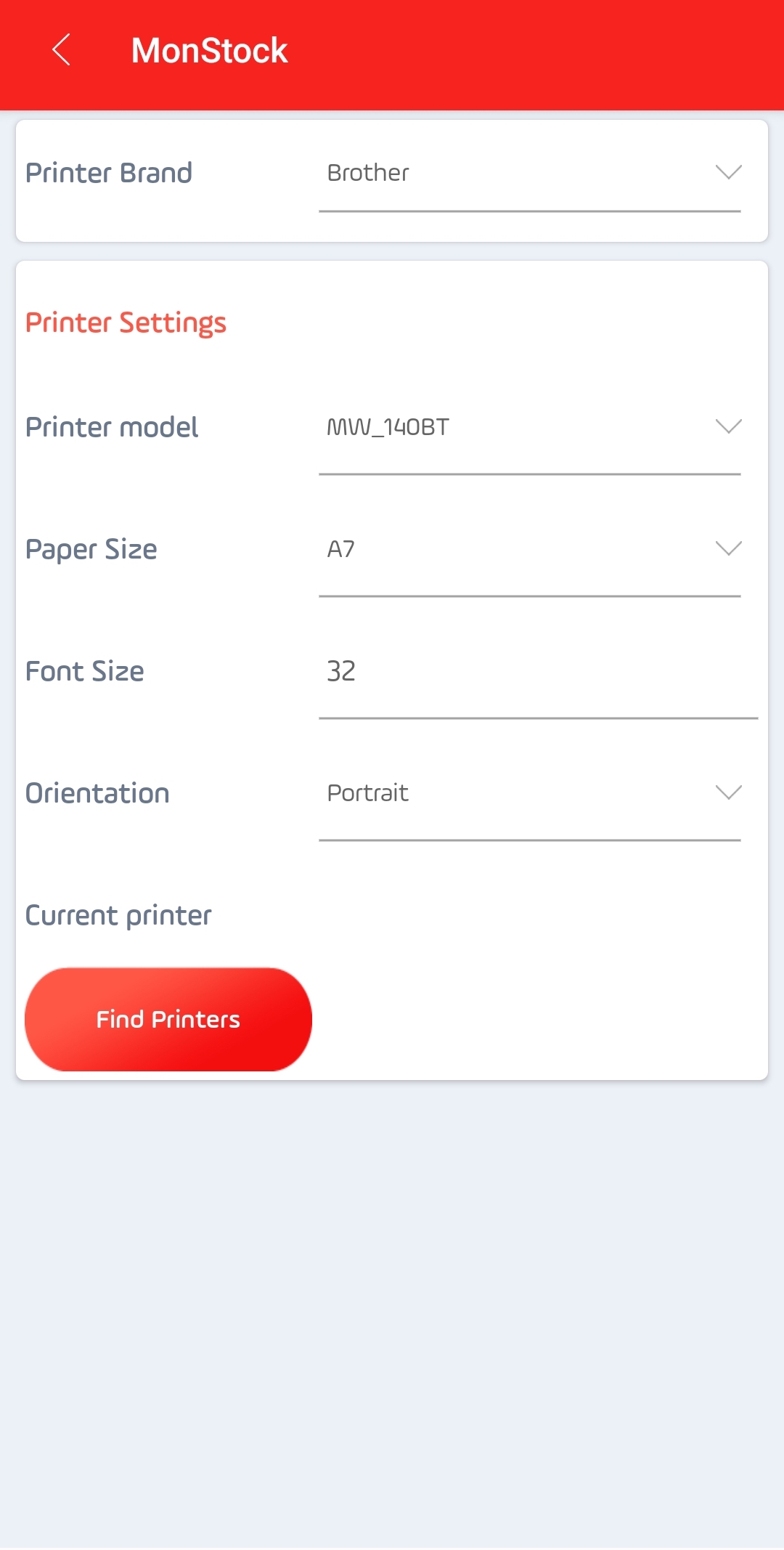 You can then customize your settings such as paper size, font size, orientation of the content to be printed, etc.