Quickly adjust your inventory thanks to direct scan function which allows barcode management of your products and equipments.
Monstock supports the following code formats:
Barcode,
QR code,
Datamatrix,
NFC,
RFID.
Monstock supports barcode readers, see our tutorial here to find out how to configure your reader.
To use the scan function, go to "Direct scan" from the left side menu: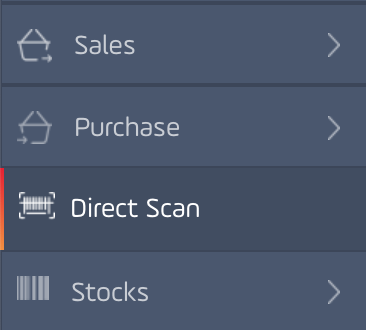 On the new screen that then appears, you will first be able to identify the site and location of the product, the reason for this inventory adjustment and the quantity you want to add or remove. You can also indicate the client concerned if this is the case, and add notes.
Then scan the product barcode by clicking on the scan icon: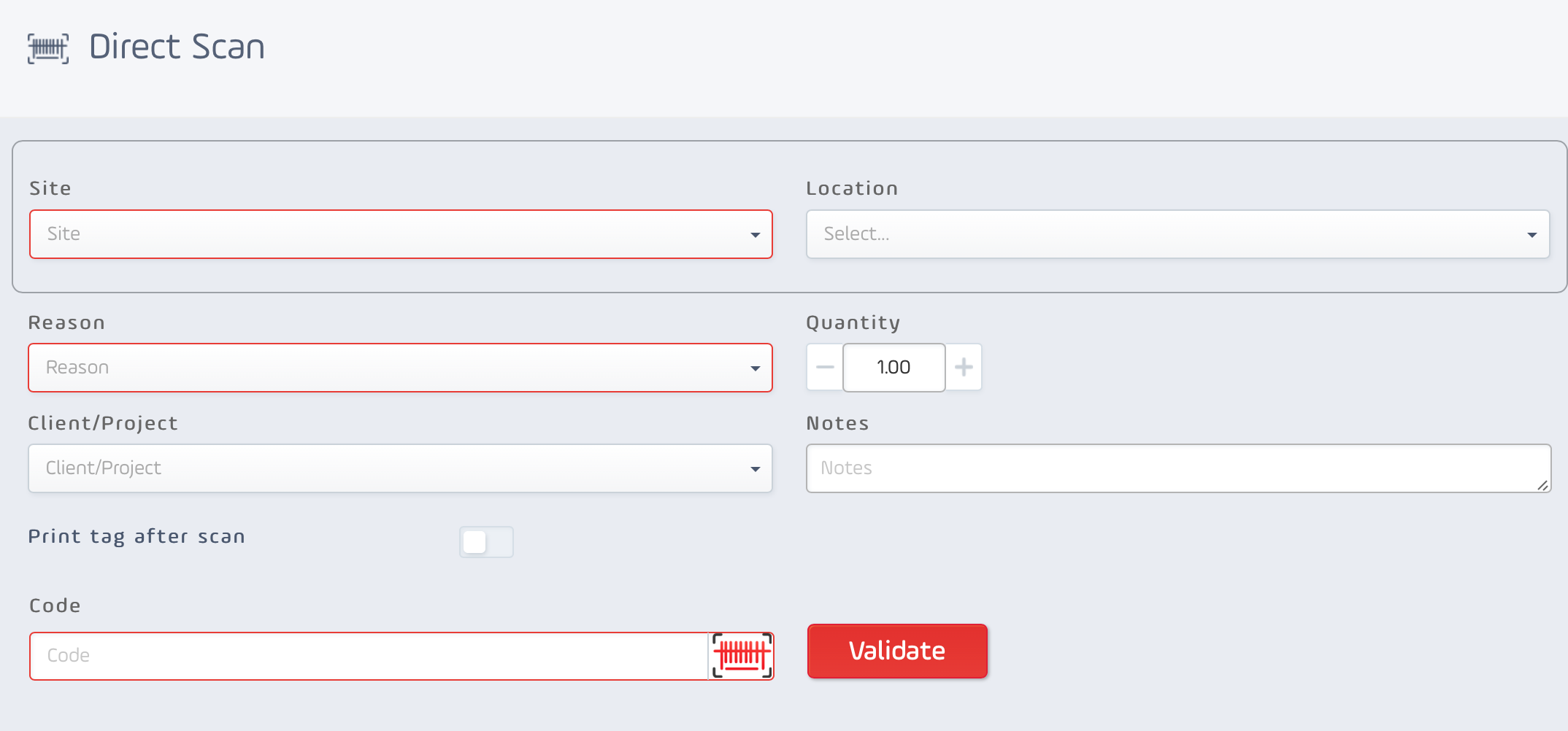 Validate your action to finish.