To connect you to Monstock from an internet browser, go tot his address : cloud.monstock.net.
When the connection screen is displayed, fill in the fields with your identifiers, and then click on "Login" :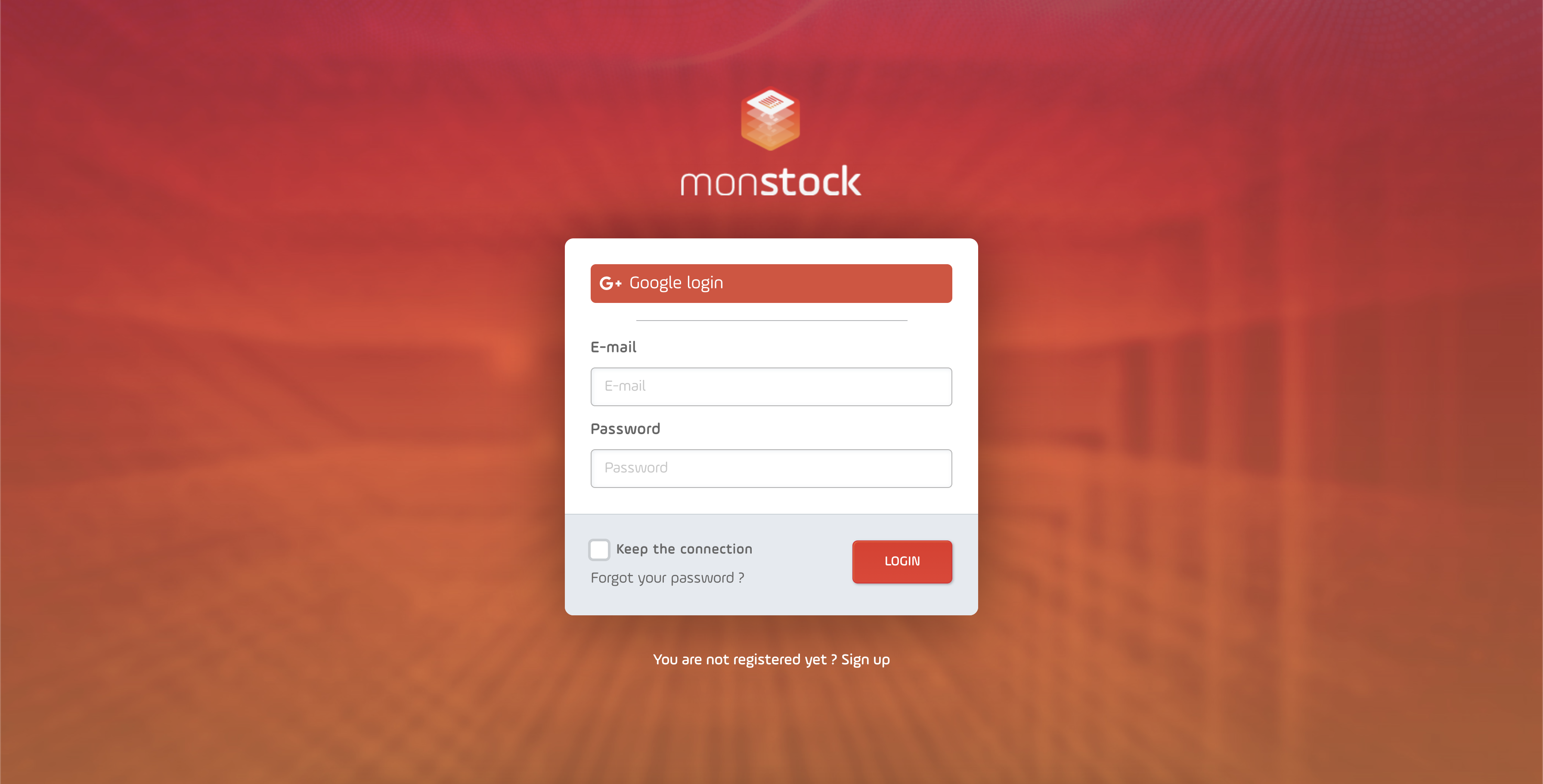 Note : You can use the email address attached to your account or your login to connect to your Monstock account. You can also use your Google account by clicking on « Google login ».