Create new branches (big spaces of storage which contains locations) and manage their informations.
To create a new branch, you have to click on "Branches/location" on the left side navigation pane and then click on "Create branch" :
A form allowing you to create the branch is displayed on your screen. In this form you can enter the name of the branch, add a picture, and complete with other informations but they are optional :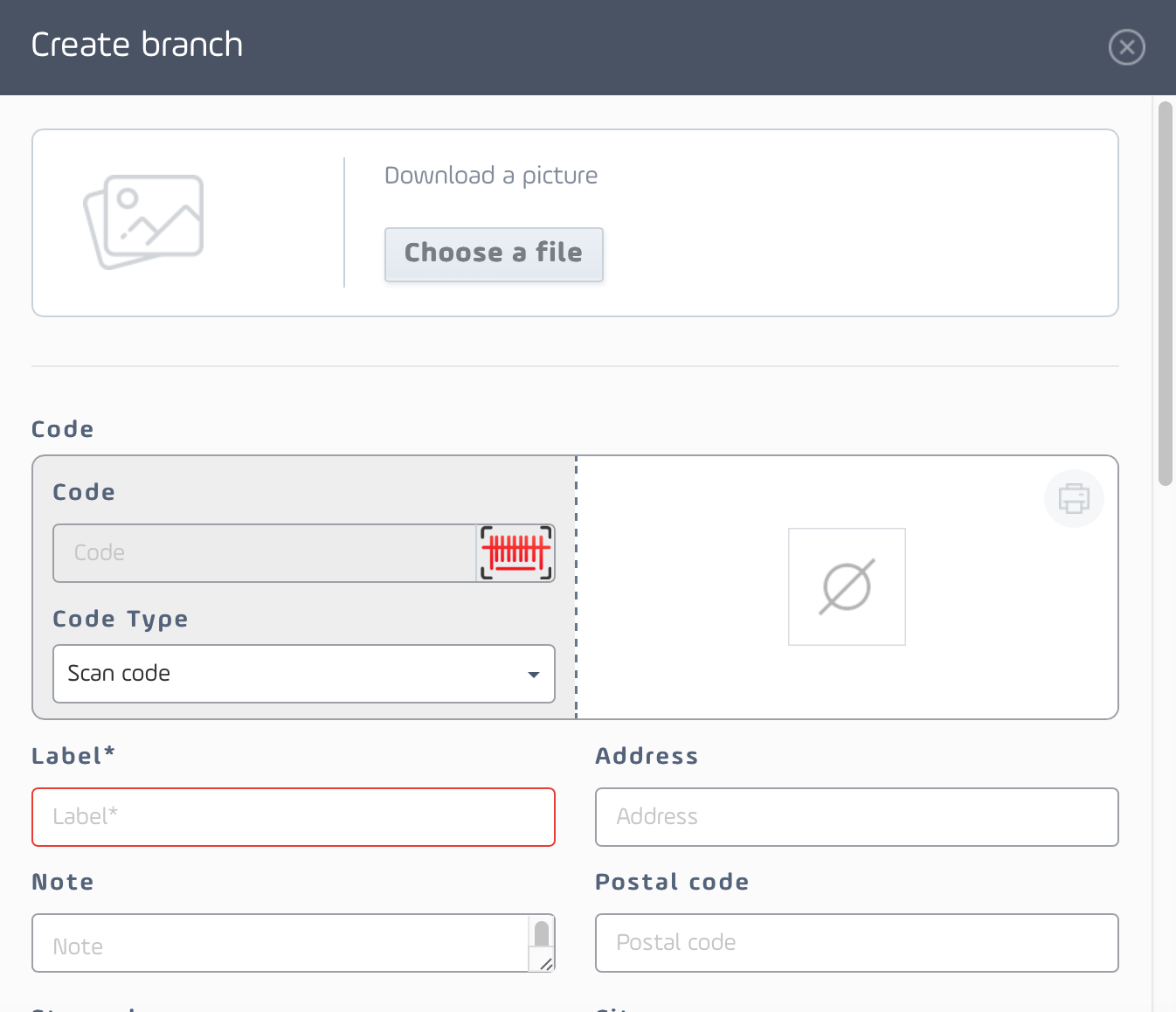 Once you have filled in the form, don't forget to click on "save" :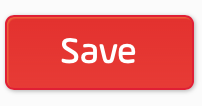 The following message is displayed :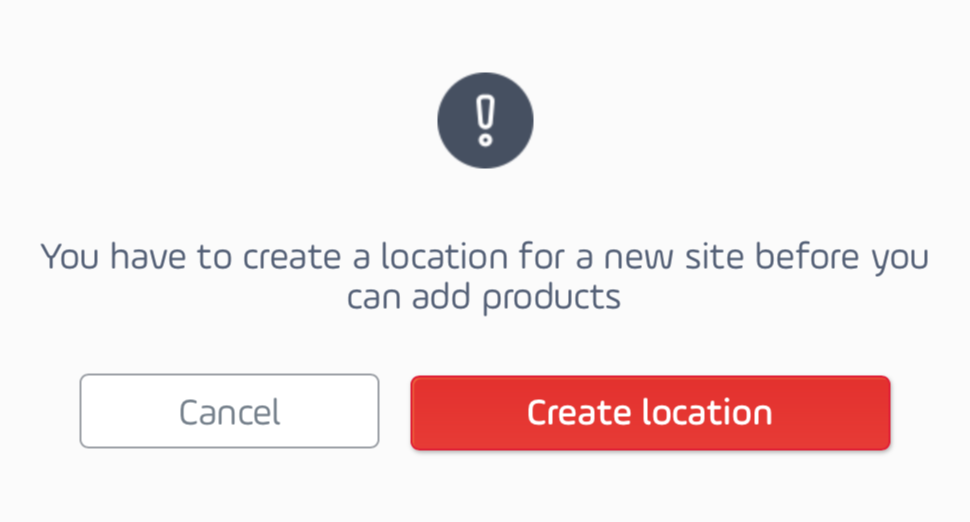 You need to create the first location of the branch to start stocking product in the branch. Click on "Create location". Enter the name of the location and then validate. Your branch and your location are now created.
If you want to edit a branch, you need to go on the list of branches, by clicking on "List branches" on the left side navigation pane :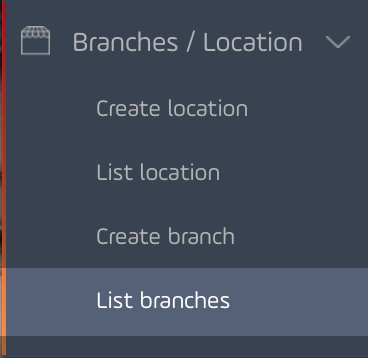 Then, to edit the branch, go to the line of the branch and click on this button :

To create a branch from the mobile app, click on "Branches & Locations" and then on "Create branch" from the home screen :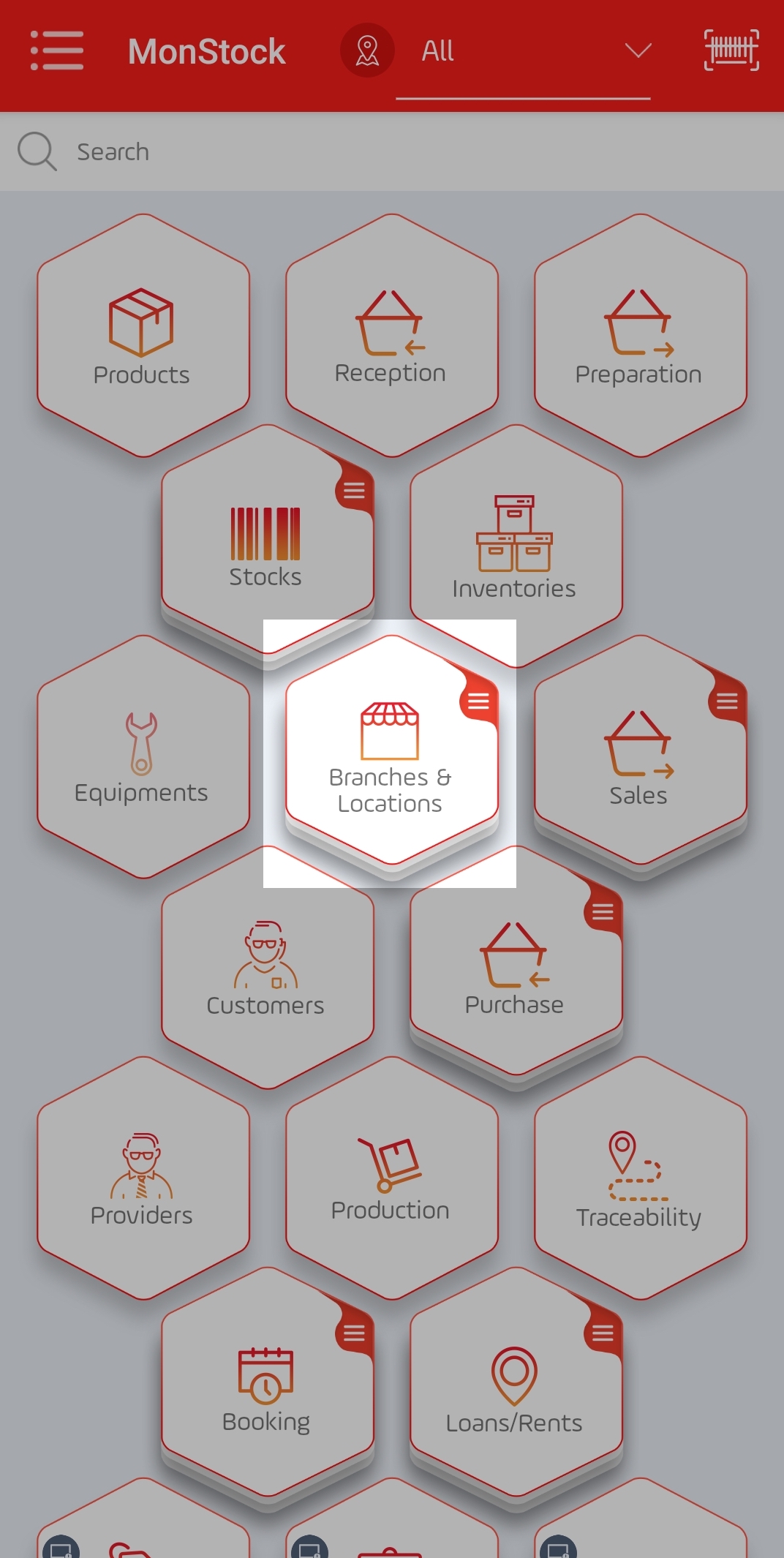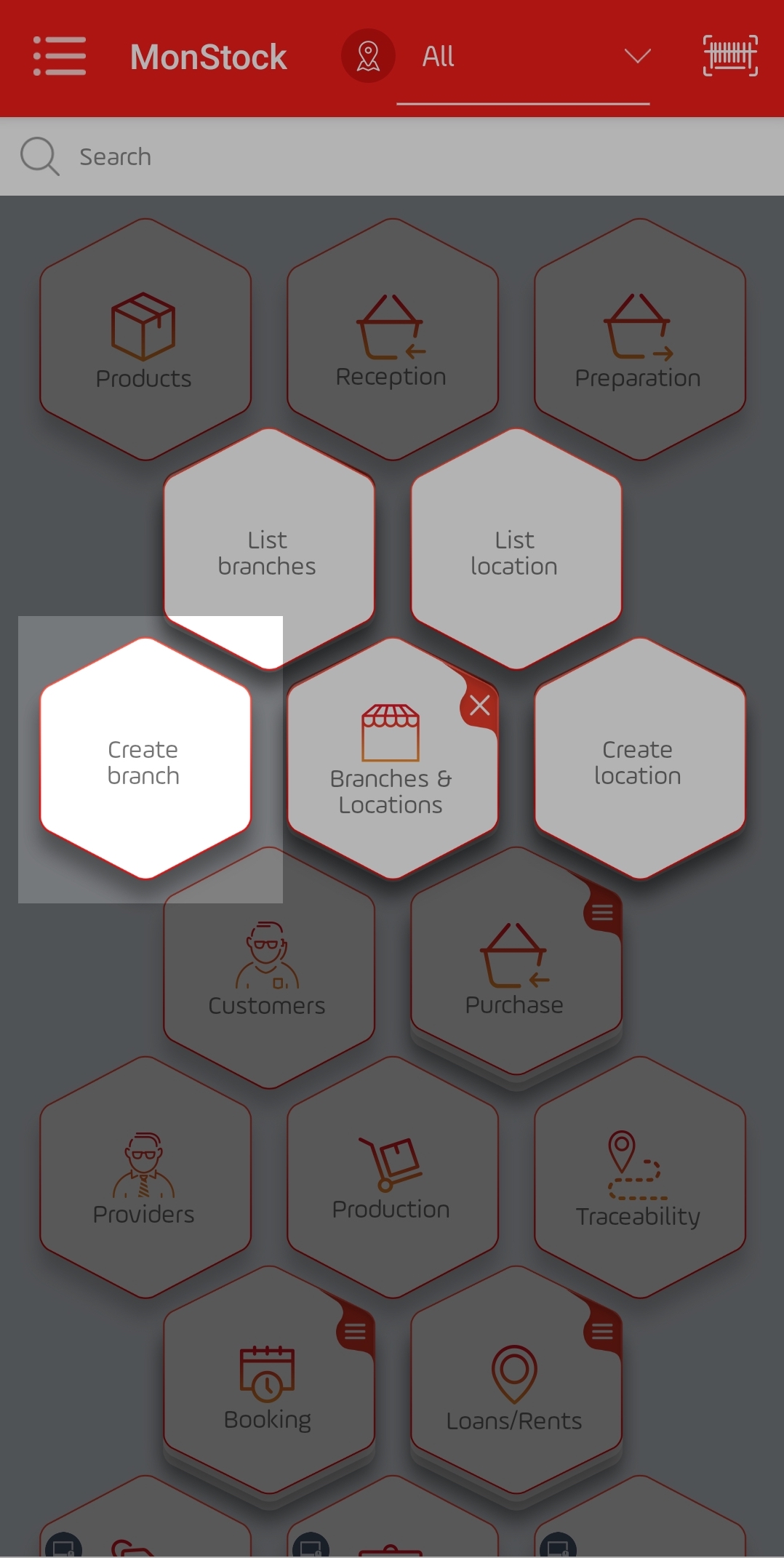 A form is displayed on your screen. In this form you can enter the name of the branch, add a picture, and complete with other informations but they are optional. Don't forget to save the form once you have finished :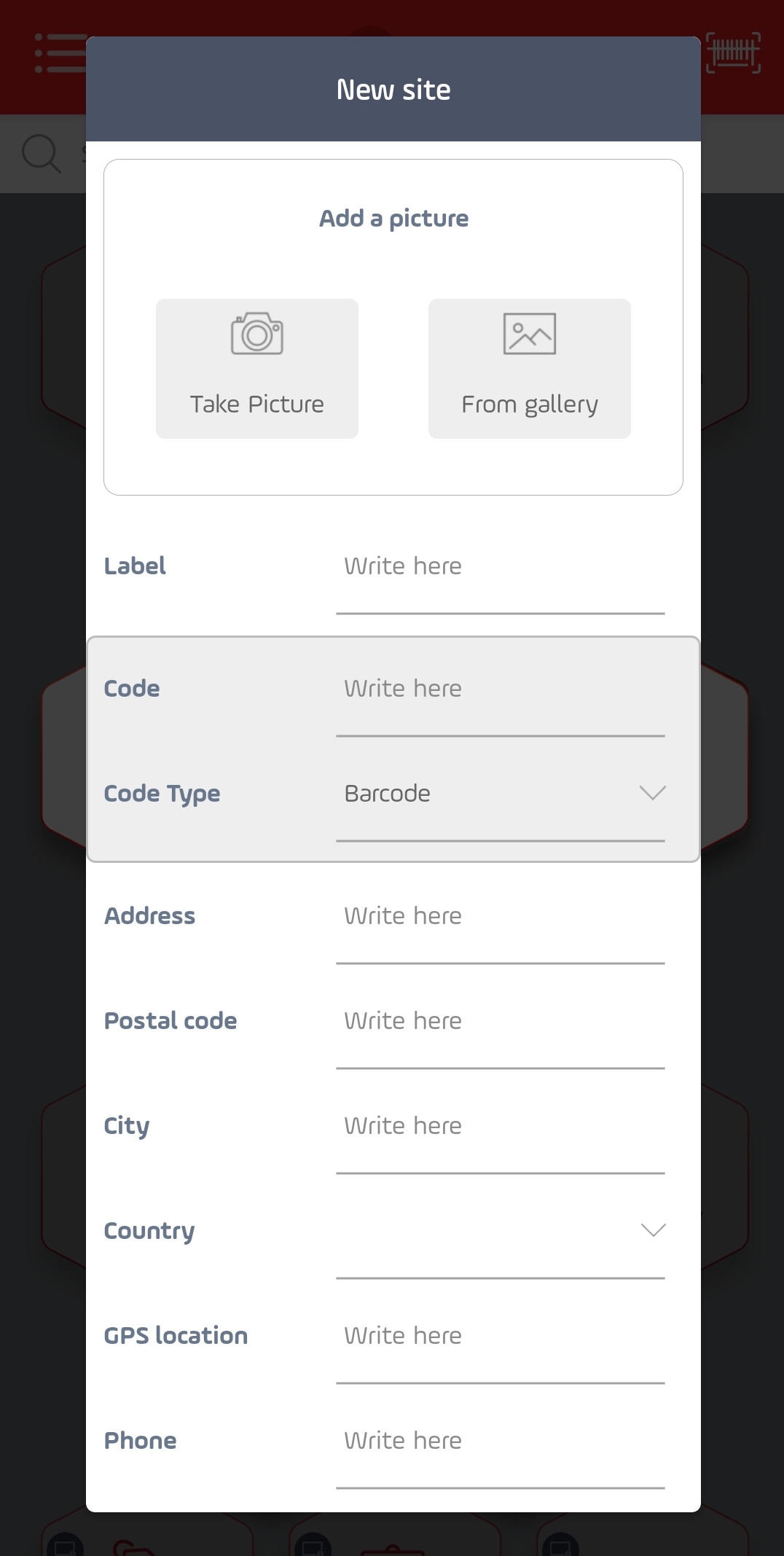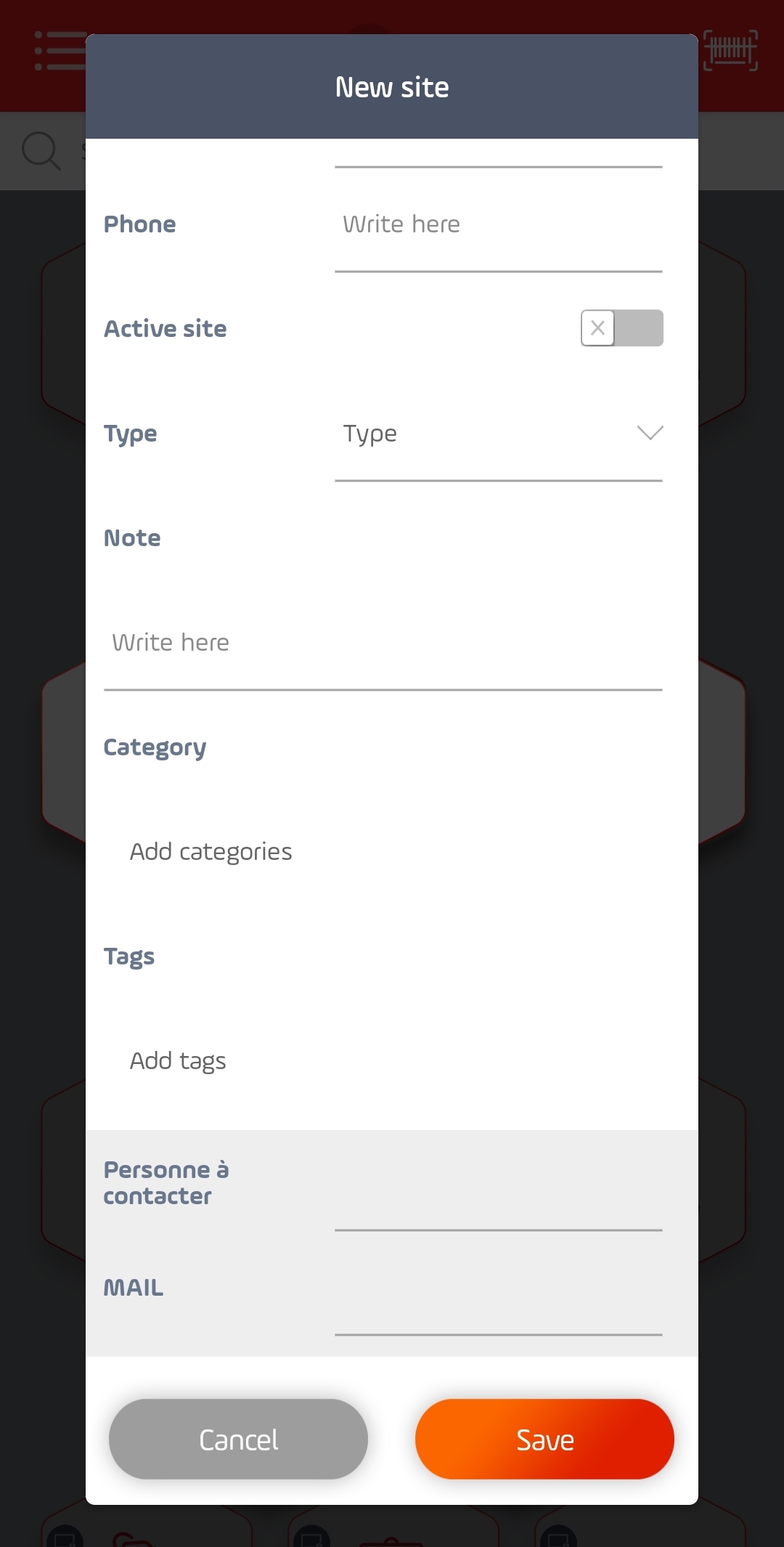 Once your branch is created, it appears in the list of branches, accessible by clicking on "Branches & Locations" and then on "List branches" from the home menu. This list allows you to consult your branches y clicking on this button

and edit them by clicking on this button

: