Receive your supplier orders with Monstock : partial reception with remainders management, total reception, use of product barcodes.
To receive your order, you can use the shortcut "To receive" in the Supplier order section, in the dashboard :

OU
You can also go to the list of supplier orders. Click on the line of your order and then on "Receipt" at the end of the page :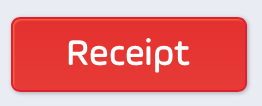 A new window opens. In this window, you can select the quantity of each product you received, and select on which location you want to put it :

Once you have finished the reception of your order, click on "Validate", the following message will be displayed. Click on "OK" to validate the reception :

If the quantity received is less than the quantity ordered, the following message will be displayed :

You can then validate the order with a lower quantity or wait for the rest. While waiting for the balance, the order will have the status "Partially received". When you have received the rest of the order, all you have to do is click on "Remainers" then save the quantity received to finally validate and finalize your order. You can repeat the operation as many times as necessary while waiting for the complete order.
The mobile app is particularly suitable for order management : the validation and the receipt of the orders becomes faster, simple and more fluid for all your collaborators.
From the mobile app, the home screen allows you to select directly the function "Reception" and thus save time. This gives you the list of all the orders to be received at your different sites. To receive an order, click on it.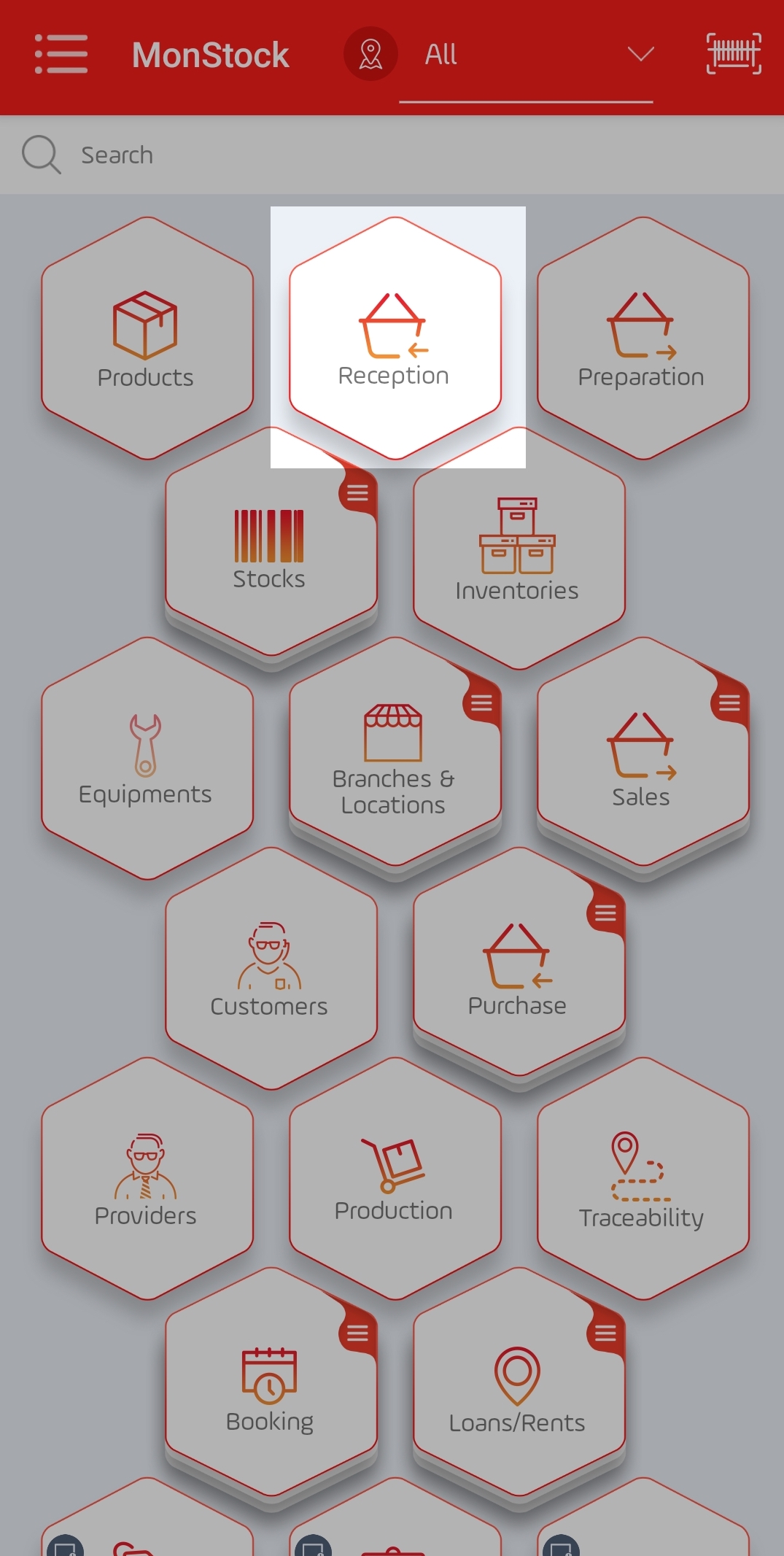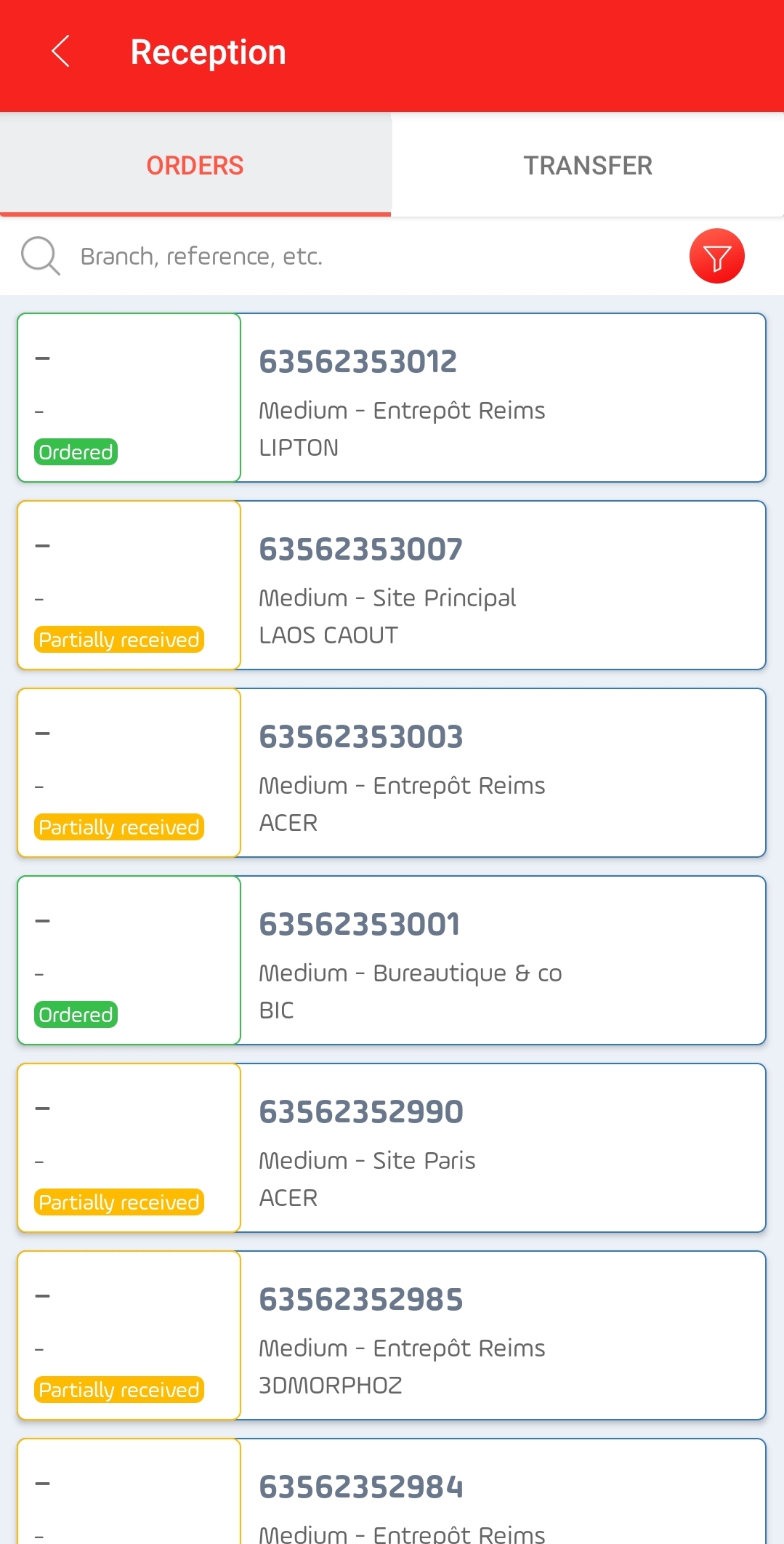 Once in the reception menu of your order, you can choose to enter the reception manually by clicking on your product, or you can scan the barcode of the products received. You will then have to choose the storage location of the product, and if it is a lot enter its lot number. You can also register its expiration date if the product has one. Visit here to learn more about lots management and DLC.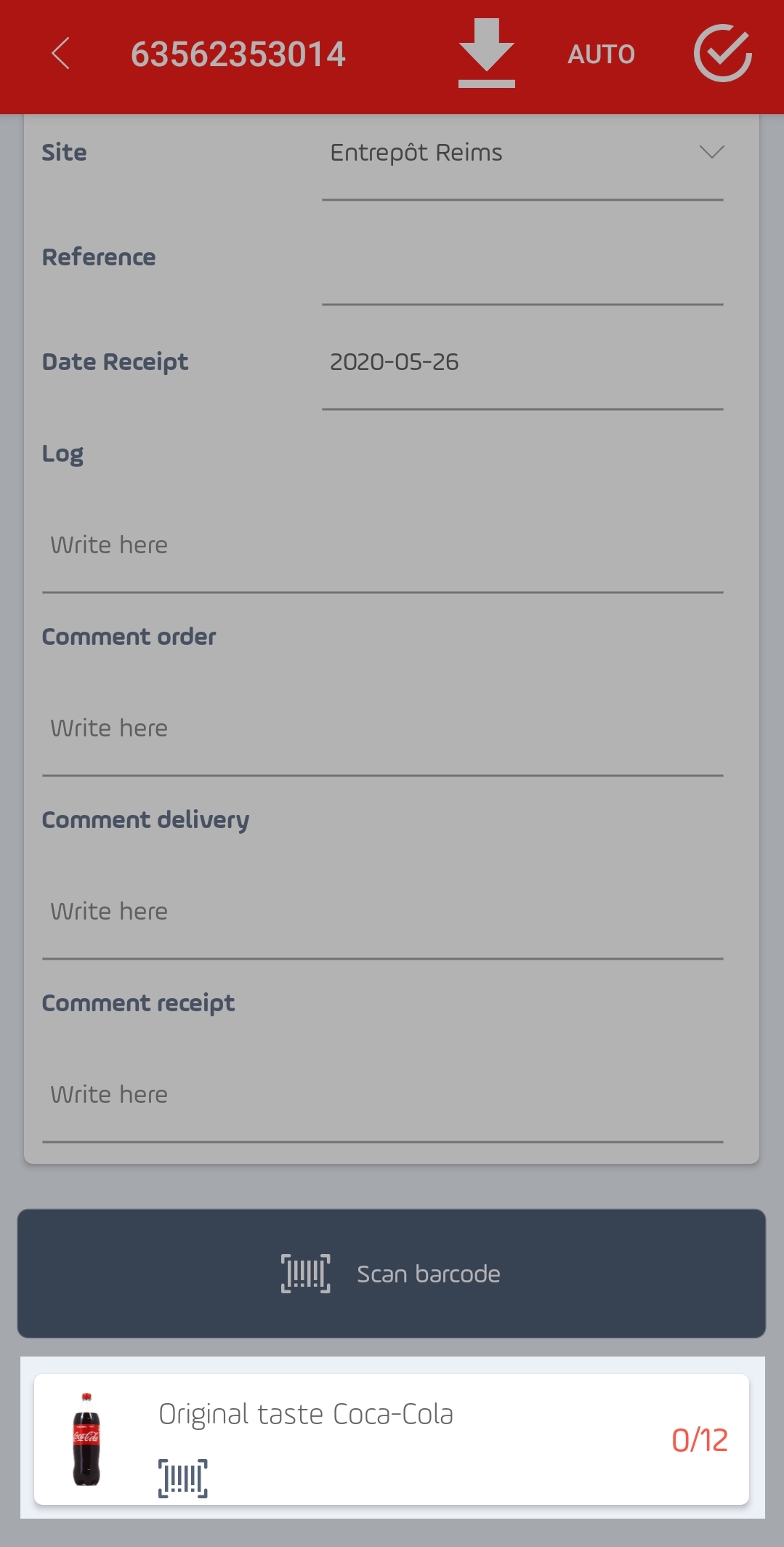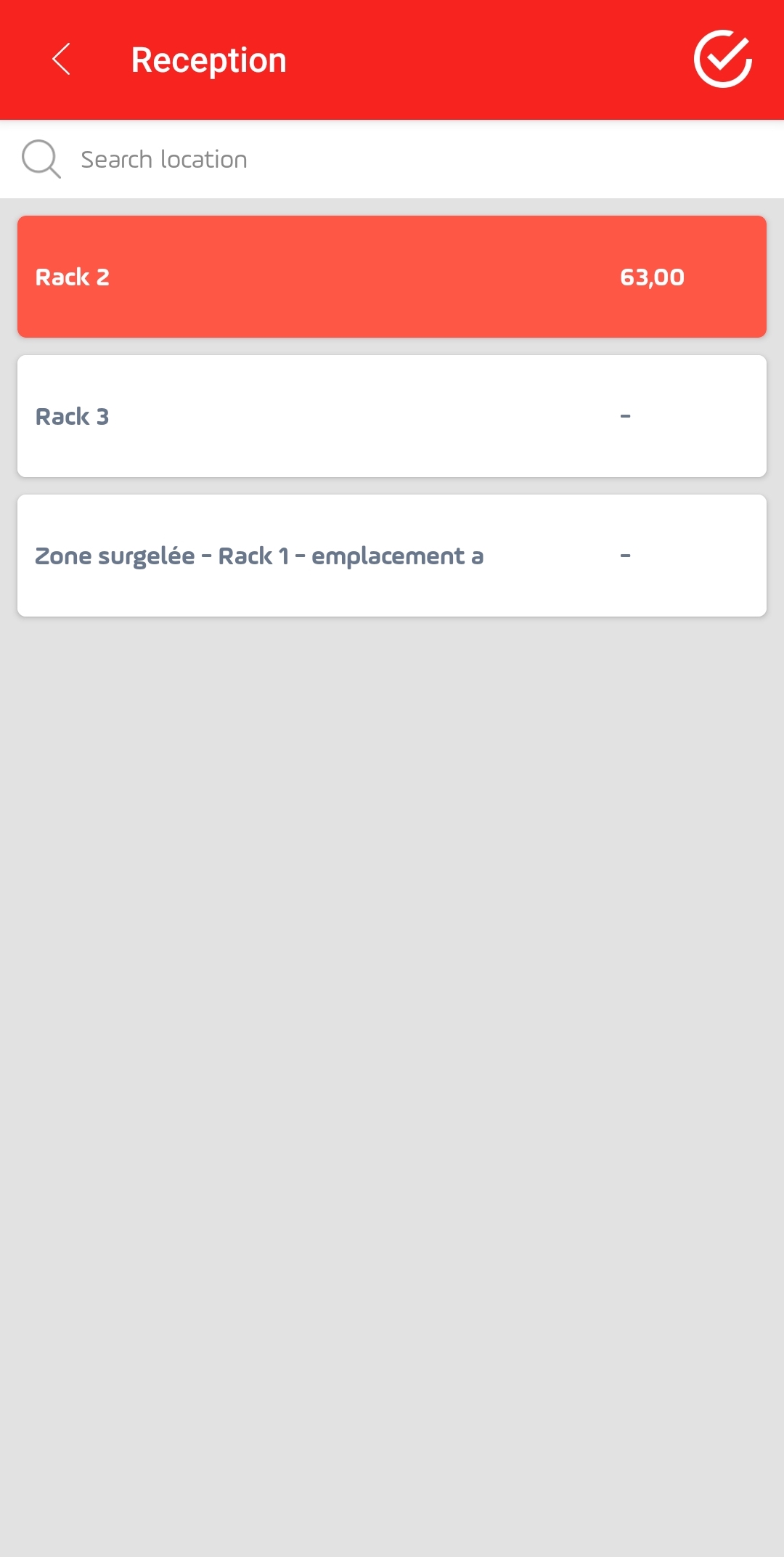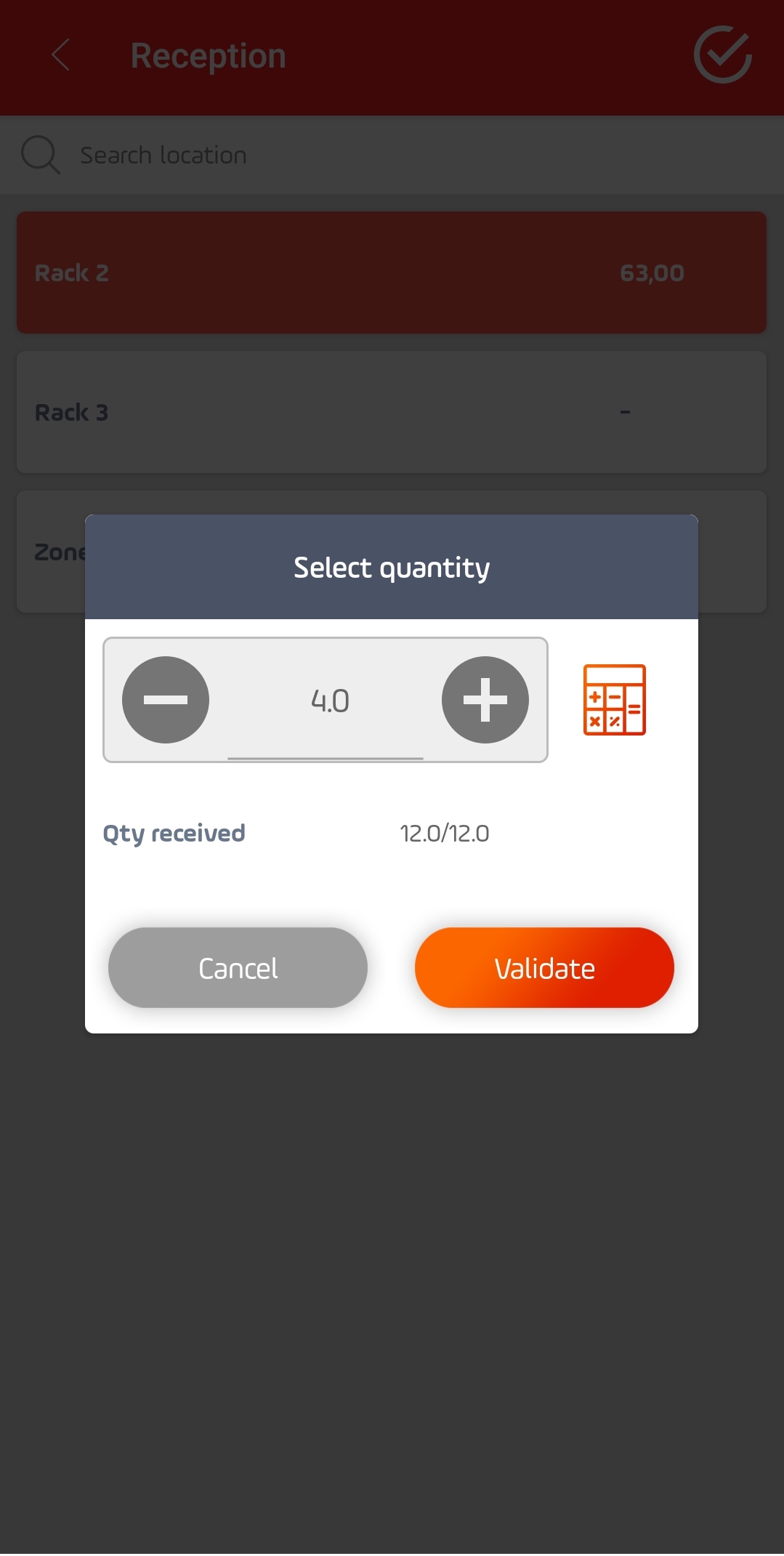 To end the reception, click on the "validate" button at the top right the screen, and on "Continue" in the new window that opens :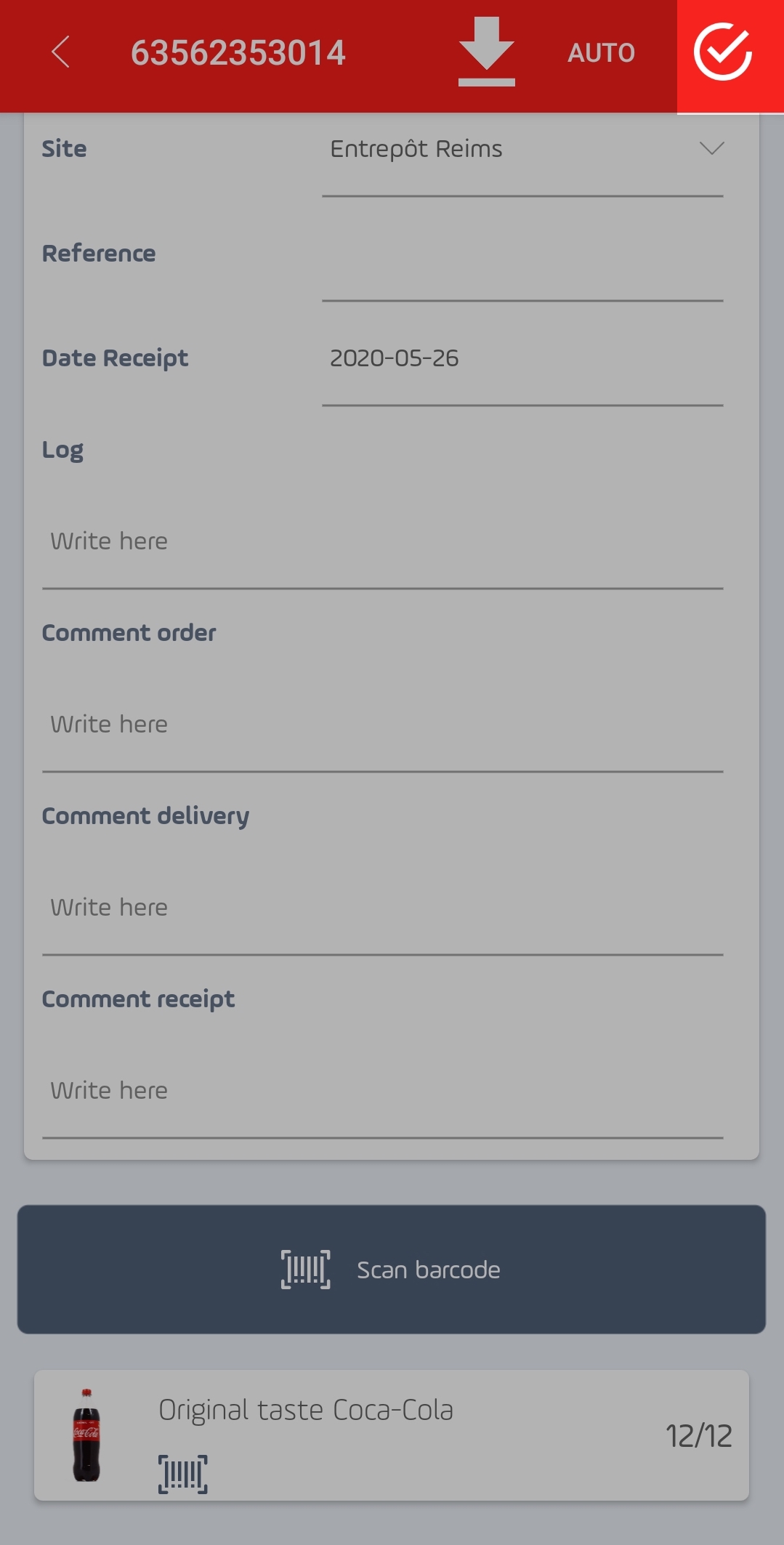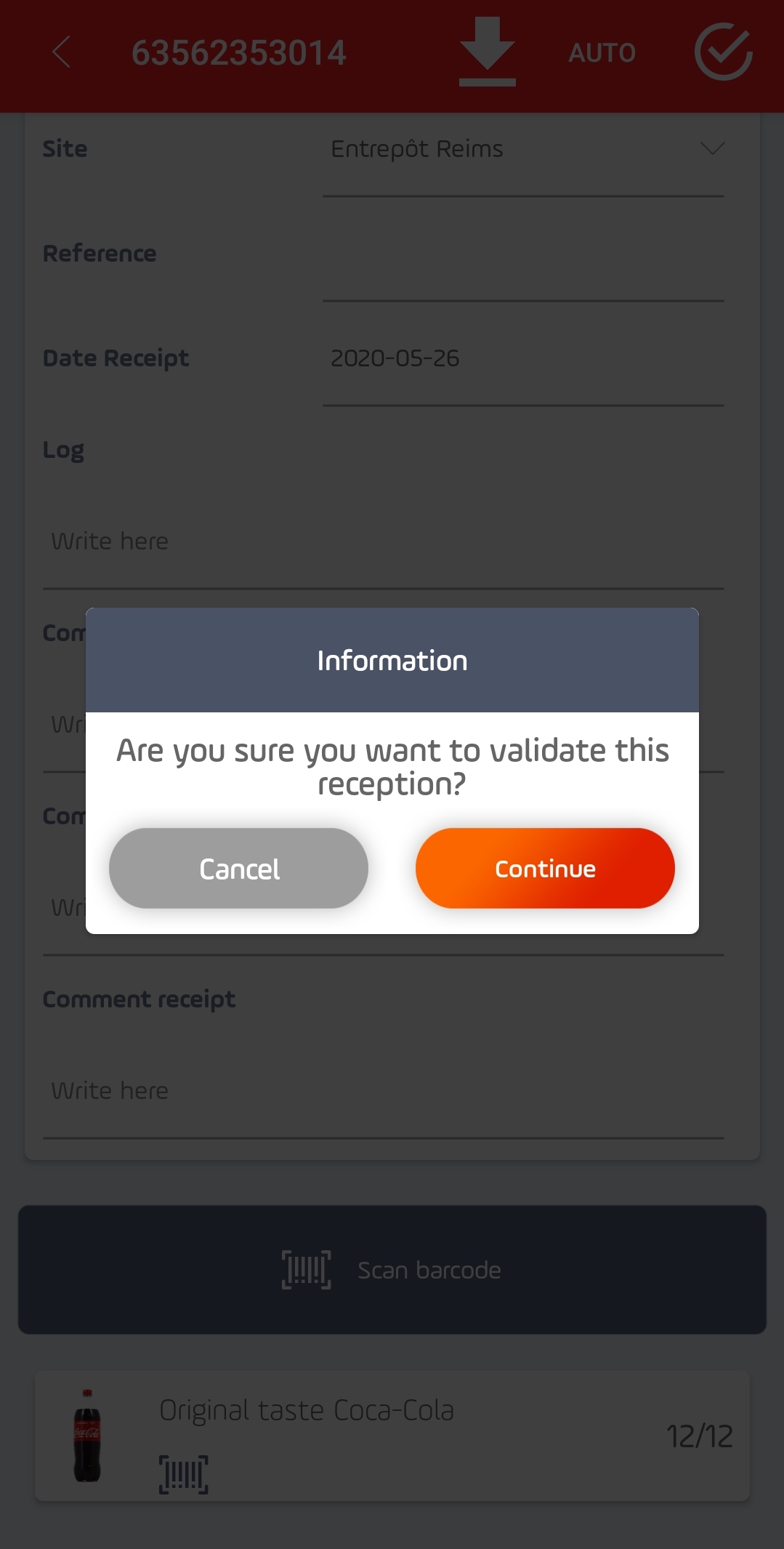 The remainers management is done as the same way as in the web.