Create a new type of handling unit with its own dimensions, weight and volume.
The creation of types of handling units takes place from your master data. To get there, open the administration tab by clicking on the following button :

Then click on « Master data » in the section that has open :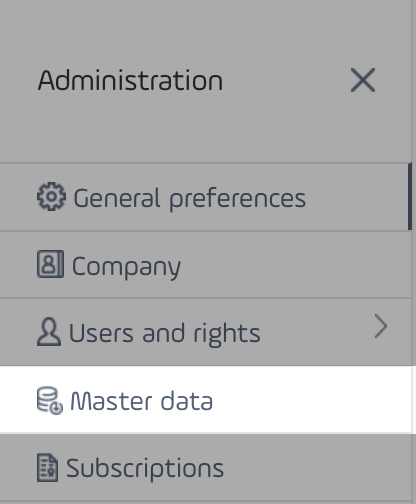 Select « Handling unit : types » :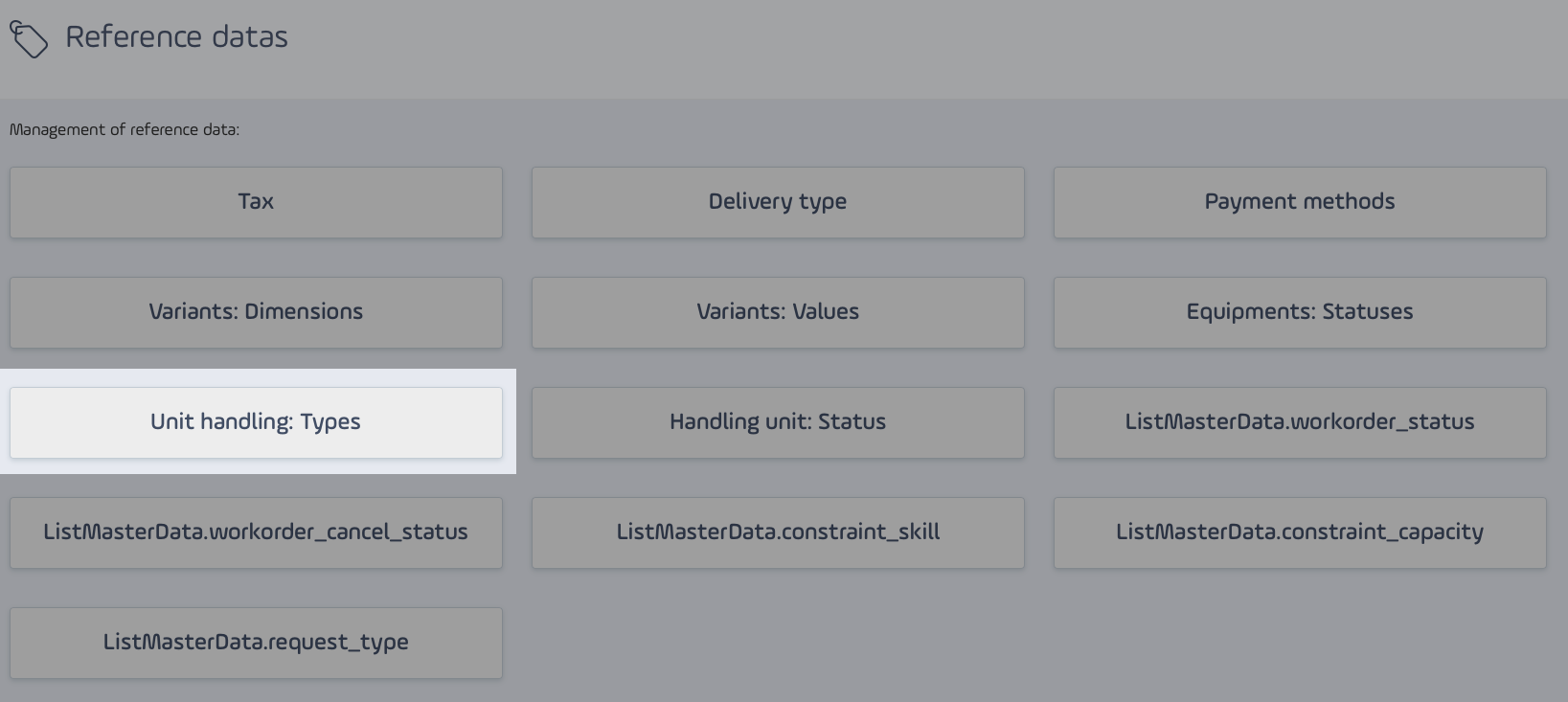 A new window open. You can find here already existing handling units, with their informations :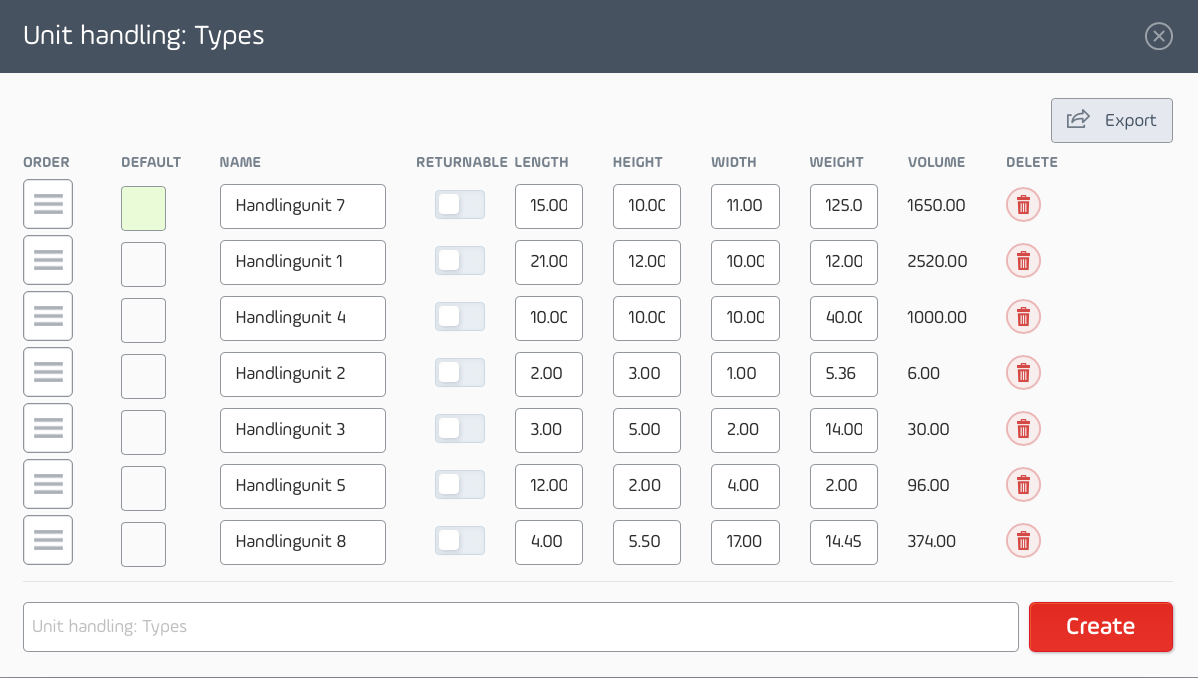 To create a new type of handling unit, start by enter his name in the form at the end of the page, and then click on « Create » :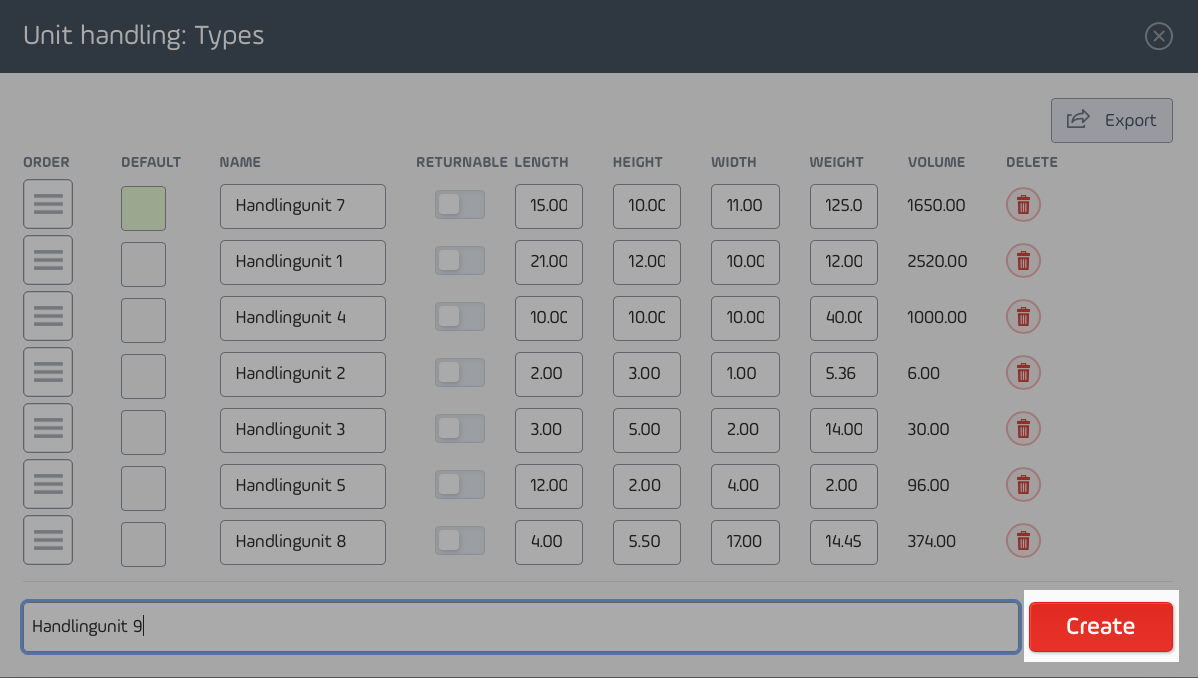 A new line is added to the existing list. You can add the dimensions and the weight of your handling unit and choose if the handling unit is returnable or not. Once the dimensions and the weight of the handling unit entered, Monstock takes care to automatically calculate its volume :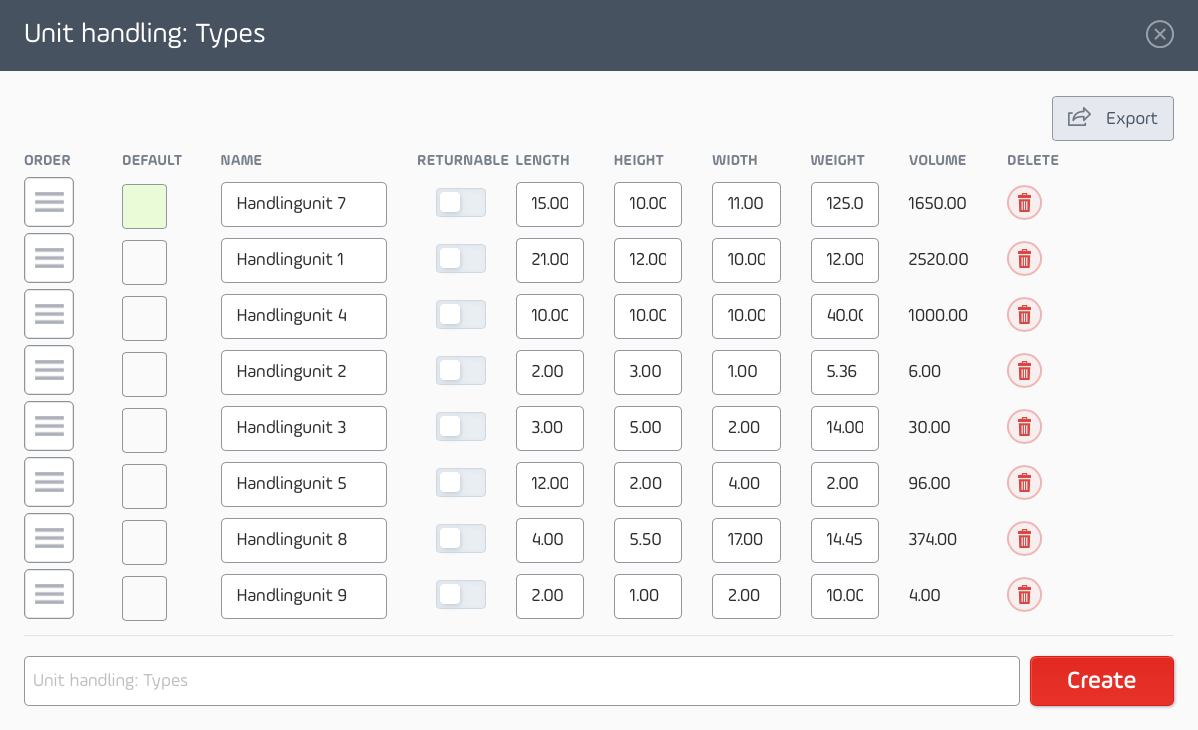 To choose your default handling unit, click on the « Default button » of the concerned line. You can also change the order of the unit of the list by drag and drop from the « Order » column.