The planner allows you to plan your interventions / queries / work orders to have an overview of all current and future queries. You gain in productivity and optimize your service rounds.
To access the planner, click on "Queries" then on "Planner" in the left side pane: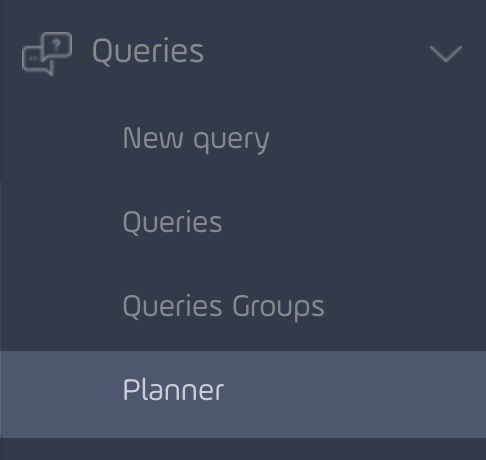 The planner is then displayed: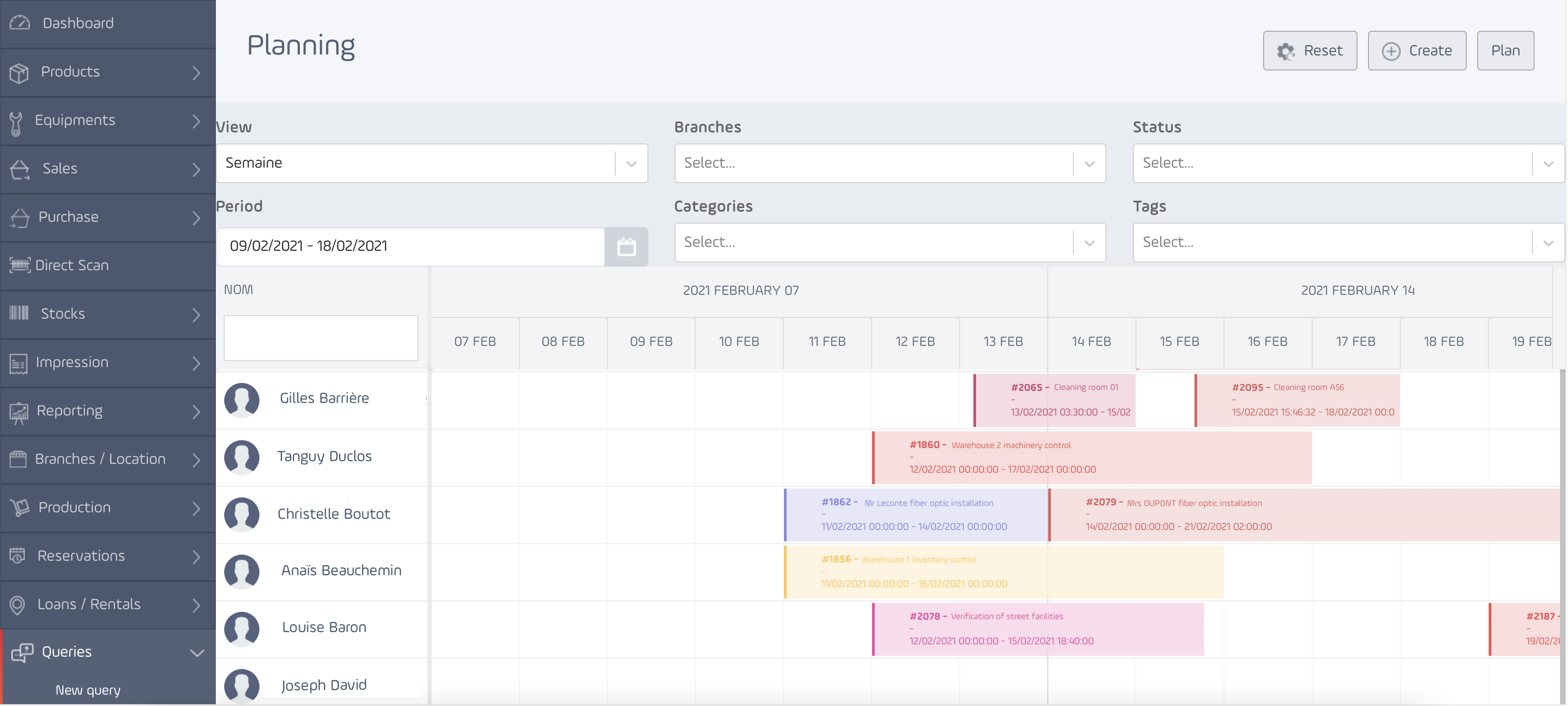 You have the possibility to use filters, they are located above the planner:
Select the view you want to have on the schedule (week, day, month),
Display only the queries of a branch,
Only display queries according to their status,
Display queries according to the tags assigned,
Select a period.
You will be able to observe icons on your queries, the meaning of which is as follows:
The danger icon means that the start date of the query has passed and that the query has not started,
The calendar icon means that the start date has not yet passed and that the query is scheduled,
The pause icon means that the query has been put on hold.
The red bar indicates the date and time at which you consult the planner.
To zoom in on a particular period of your planner, you just have to select it by clicking / dragging on the timeline bar, here from February 11 to 17: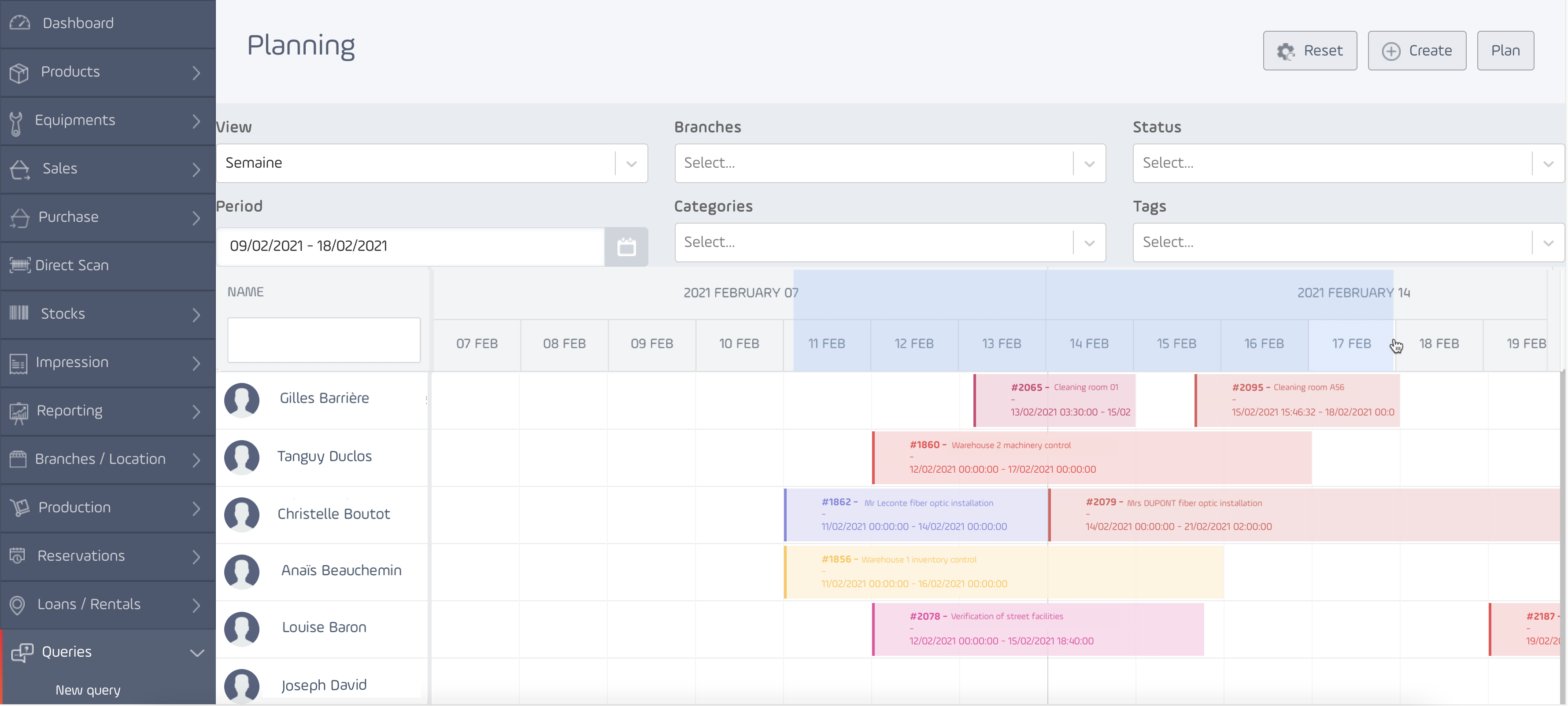 You will thus obtain a zoomed-in view of the selected period:

By right-clicking on the timeline, you can find the filters, zoom parameters, date range: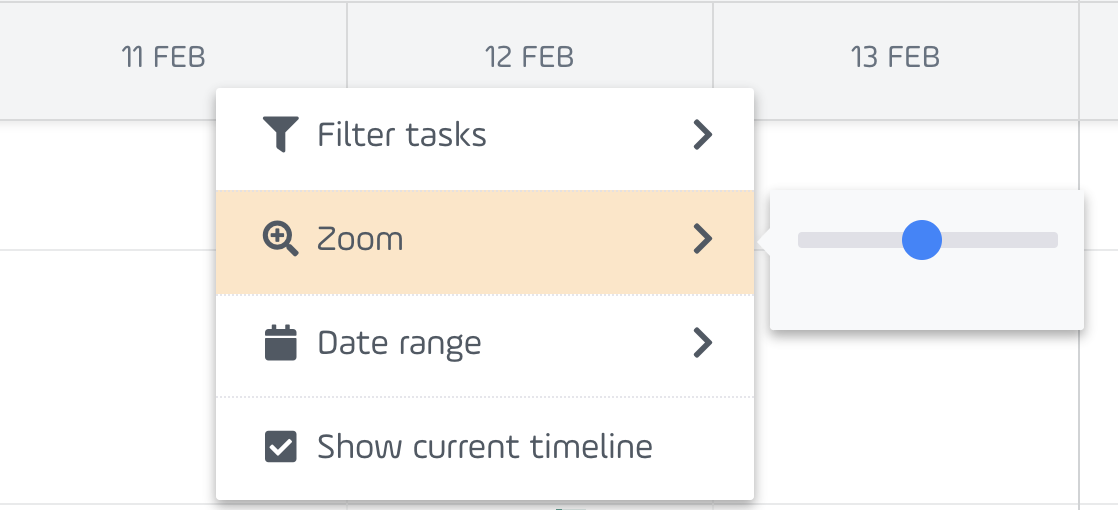 Manage queries from the planner
You can manage your queries easily from the planner.
To create a query from the planner, you can double-click on the line of the agent to whom you want to assign it, or you can also select the period over which the query extends using a click-slide:

A pop-up will then open, allowing you to fill in all the information for this query. Check out our tutorial on creating queries if you want more information.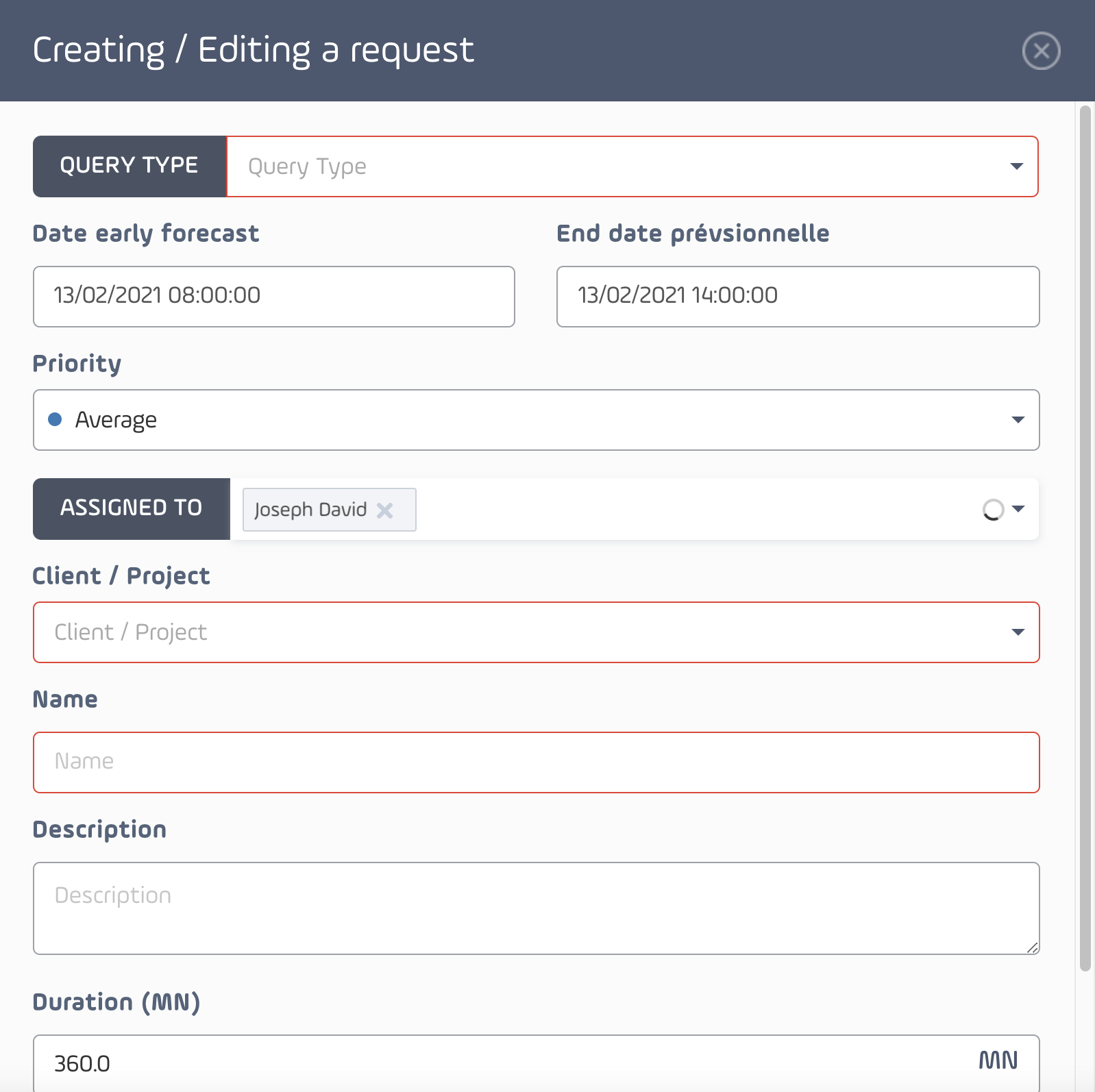 To unassign a query from the planner, you must right-click on the query concerned, then click on "Unassign":

You can also click on "Edit the event" to open a pop-up which will allow you to possibly choose the person to whom you wish to reassign the query, but also to modify the information of your query.
If you wish to schedule a query created beforehand but which is not yet scheduled, click on the "Schedule" button at the top of the page:

A pane will open on the right of the screen, with all the unscheduled queries: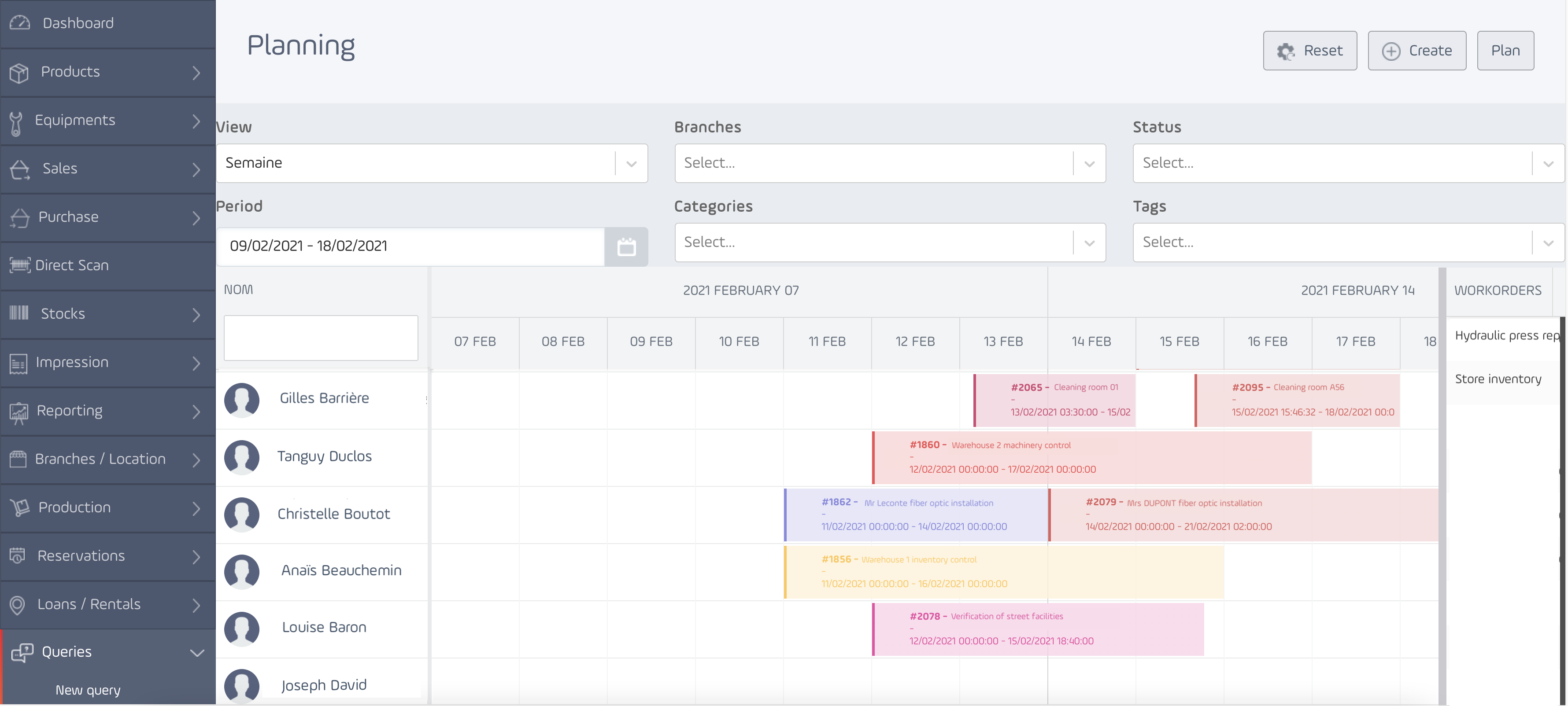 Drag and drop the query onto the row of the person to whom you want to assign the case, while choosing the start time, then release. The query is now assigned and scheduled: