Custom your PDF documents (purchase order, delivery order, etc.) to put them in the colors of your company.
Open the administration tab by clicking on this button :

Click on "Documents" to open the scrolling menu :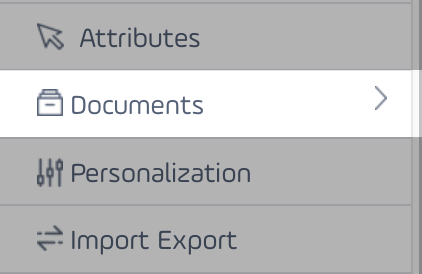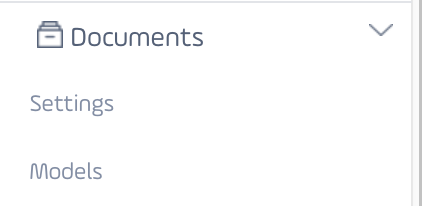 Edit the footage information
You can access the footage information by clicking on "Settings" :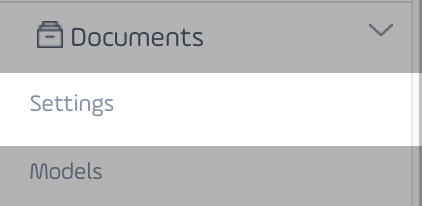 On this page, you can edit the informations displayed at the bottom of all the documents Monstock will generate :
Payments terms,
Bank account,
Company information.
Those informations have been pre-filled with the informations that you provided to us during your registration, but you can edit them anytime :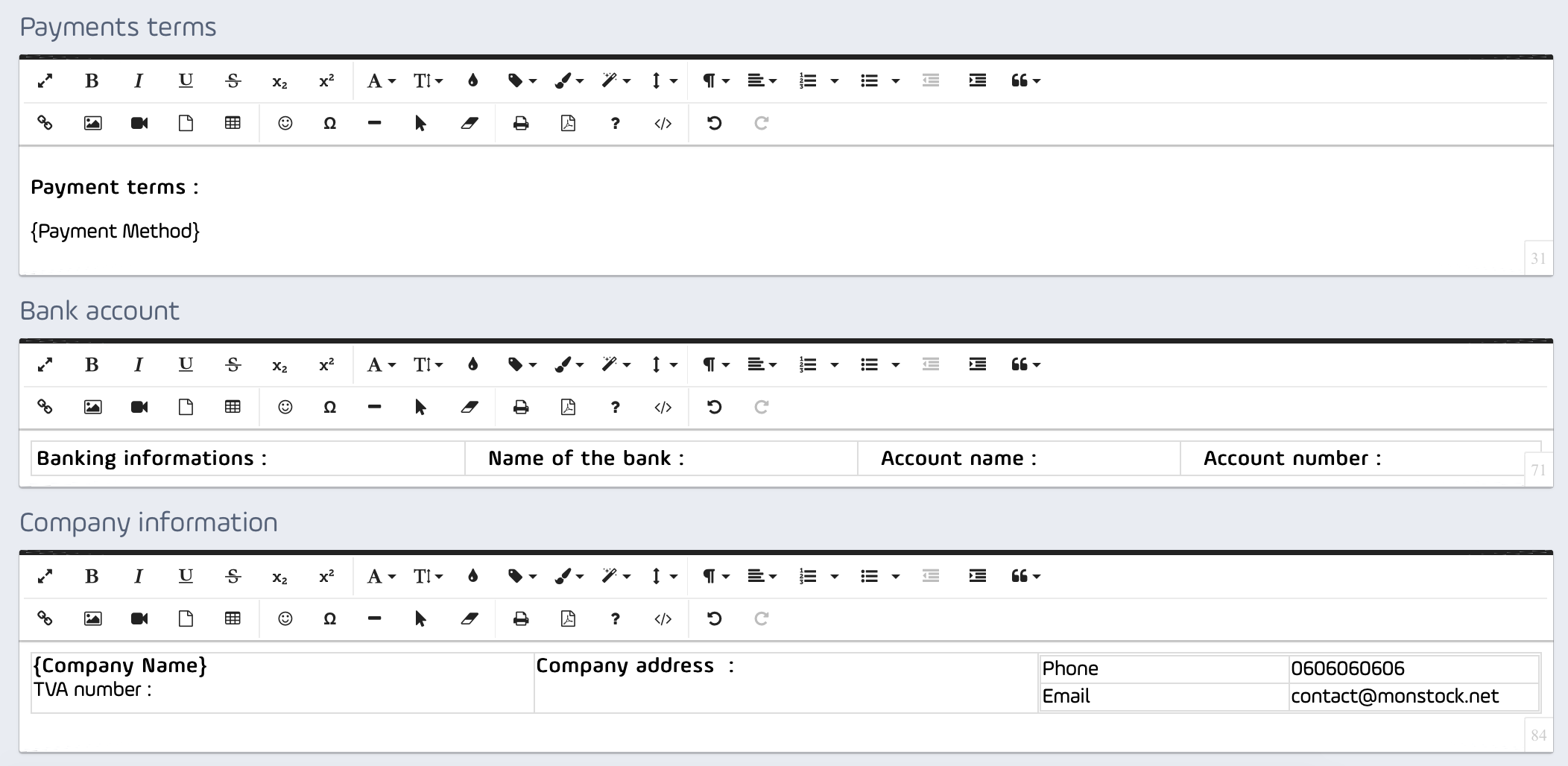 Edit your document templates
You can access your document templates by clicking on "Models" :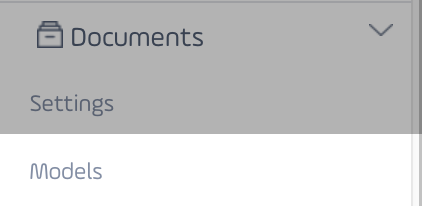 A list with all the document Monstock can generate is displayed :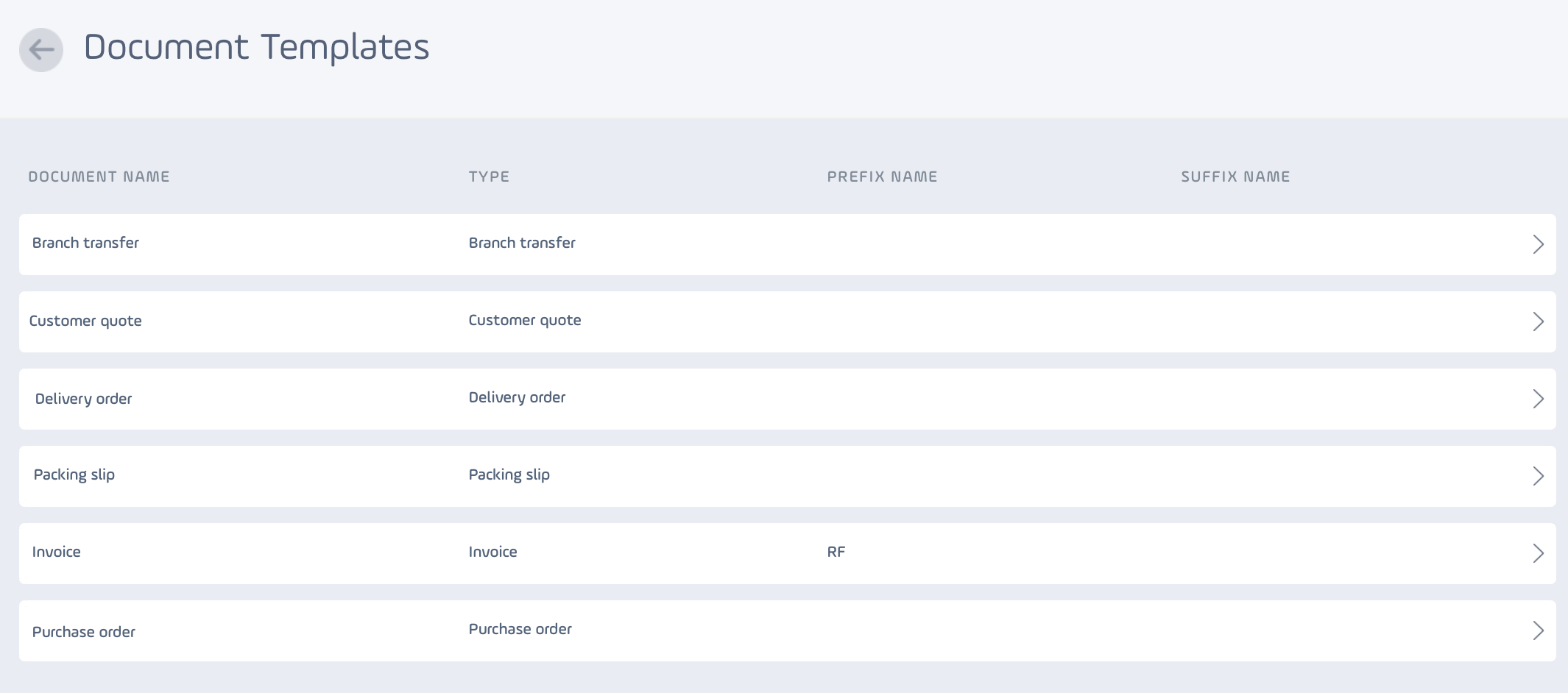 You want to create an other template not available on this list ? Contact the Monstock team at the following address : contact@monstock.net.
To edit a template, click on the "Edit button" :

The first displayed page allows you to edit the header of your documents, you can choose to display or not the logo of your company, change the document title and add the prefix and suffix name :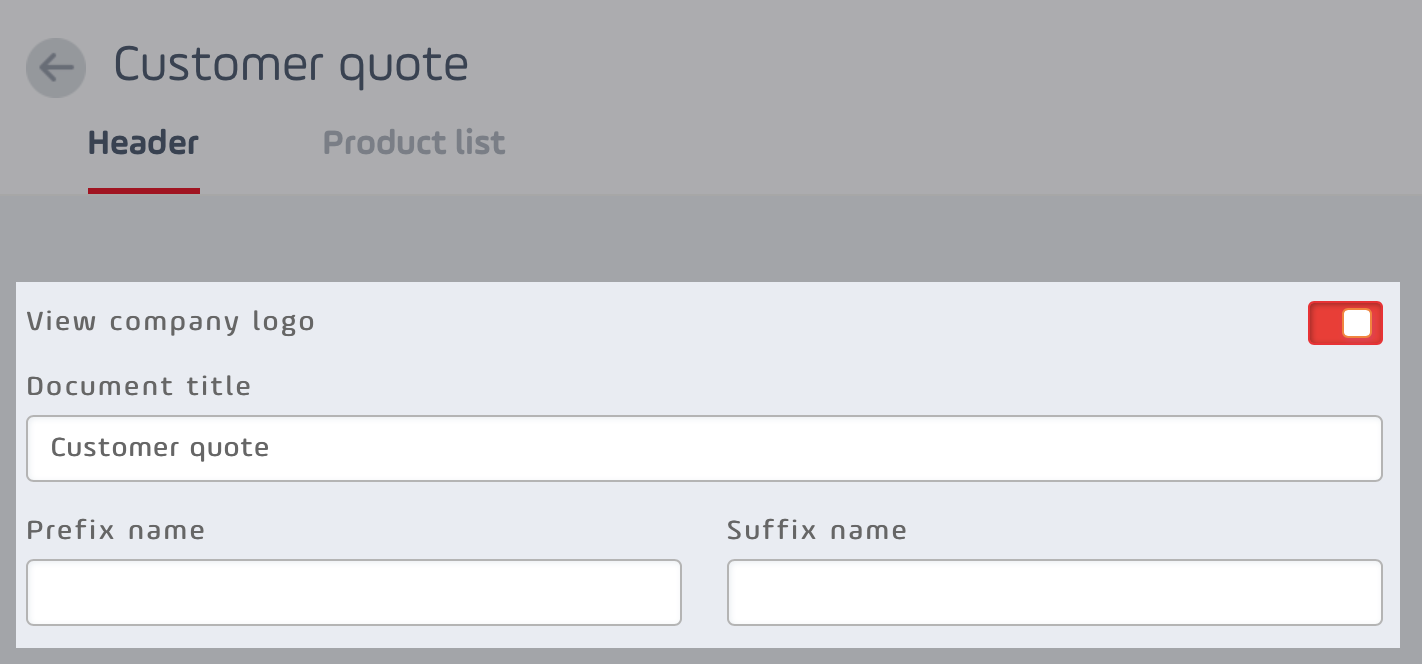 Further down the page, you can select the different elements which will appear in the document header, their title, and the percentage width (%) occupied on the document :
For example, we will edit the breach transfer template. Initially, the document only contains the fields "Created date" and "Reference" :

Here is the preview we obtain :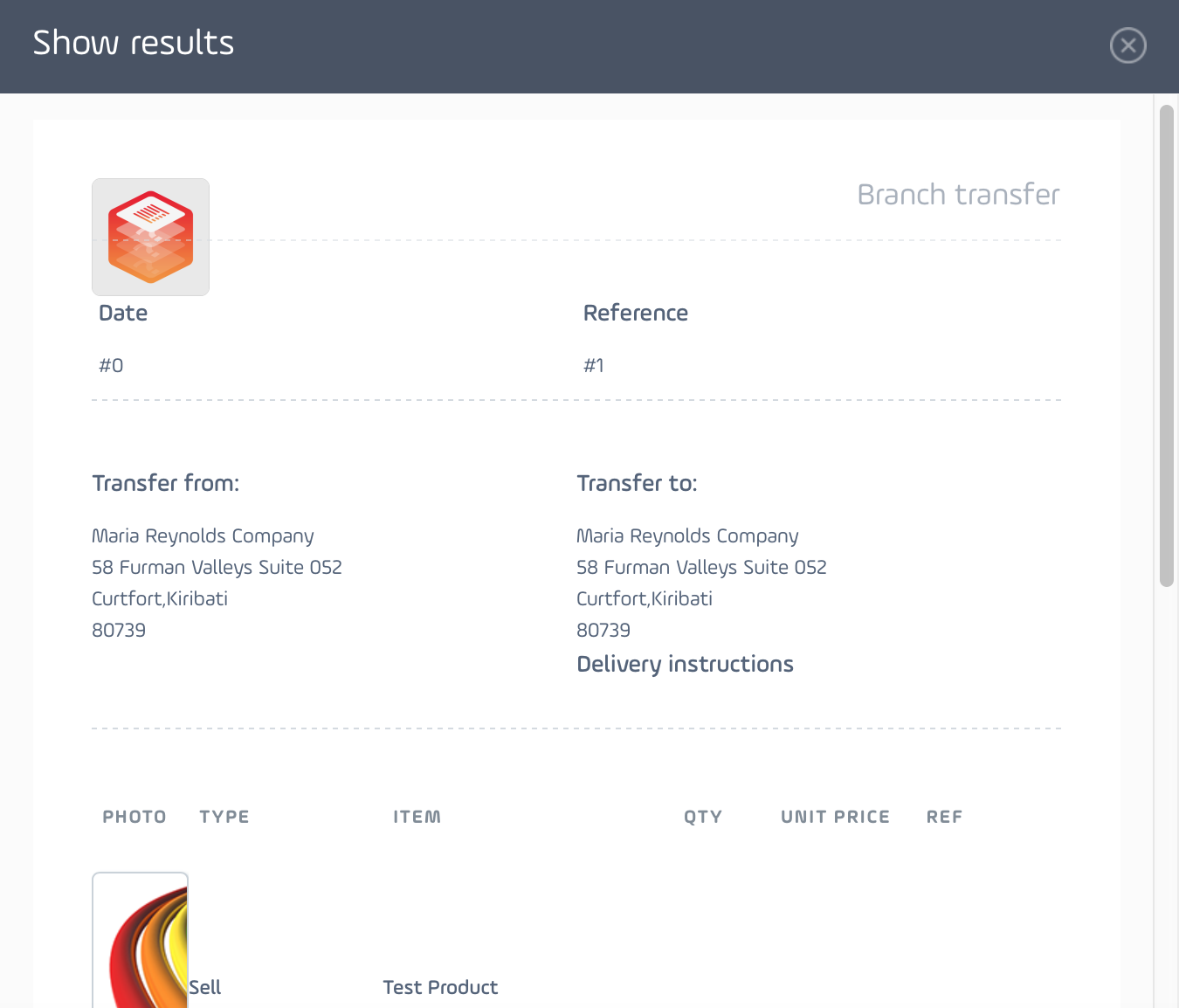 We decide to add two fields : "Type" and "Date of departure". We choose to assign the same placement size to the four fields in the header :

Now here is the preview we get :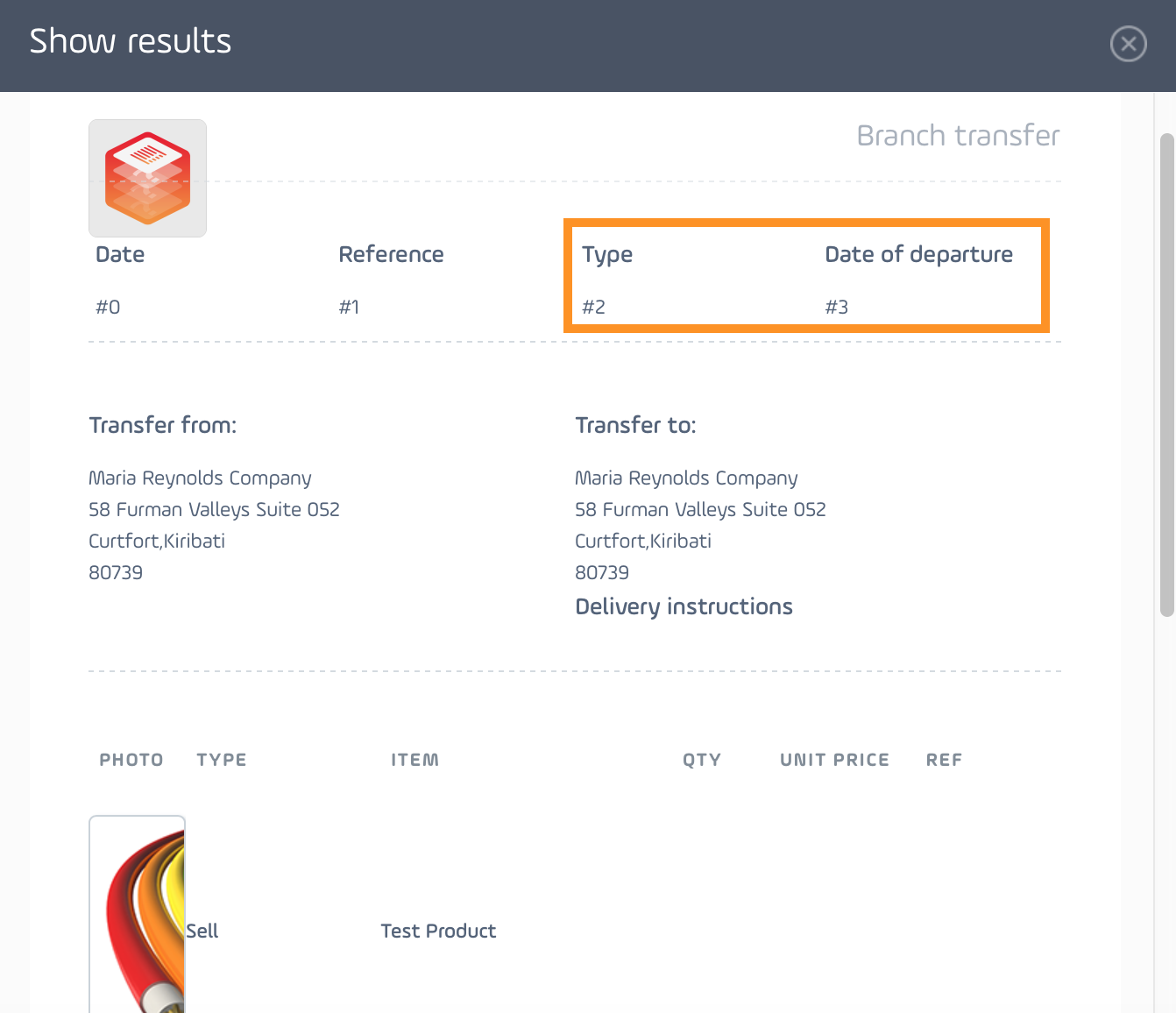 You can choose to add other fields, or to give them more or less space depending on the desired model. You can also change the order of appearance of the fields. In our example, we will choose to display the transfer reference before the date. To do this, click and hold this button to drag the information to the desired place :

The reference is now displayed before the date on the header :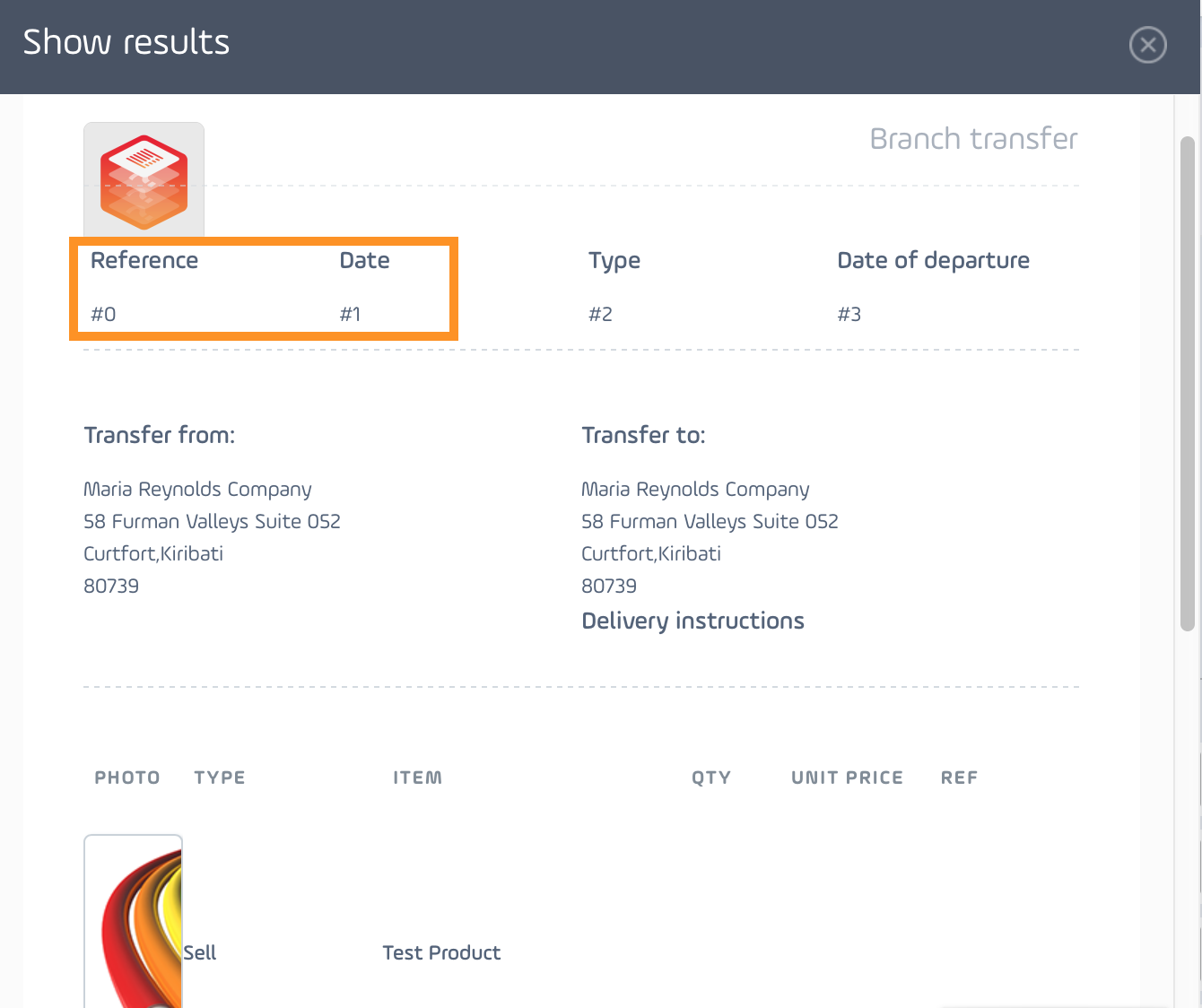 You can also configure the product list, by selecting the different fields that you want to put in the document. Here again, you can choose the title and the percentage width (%) occupied by the field in the document :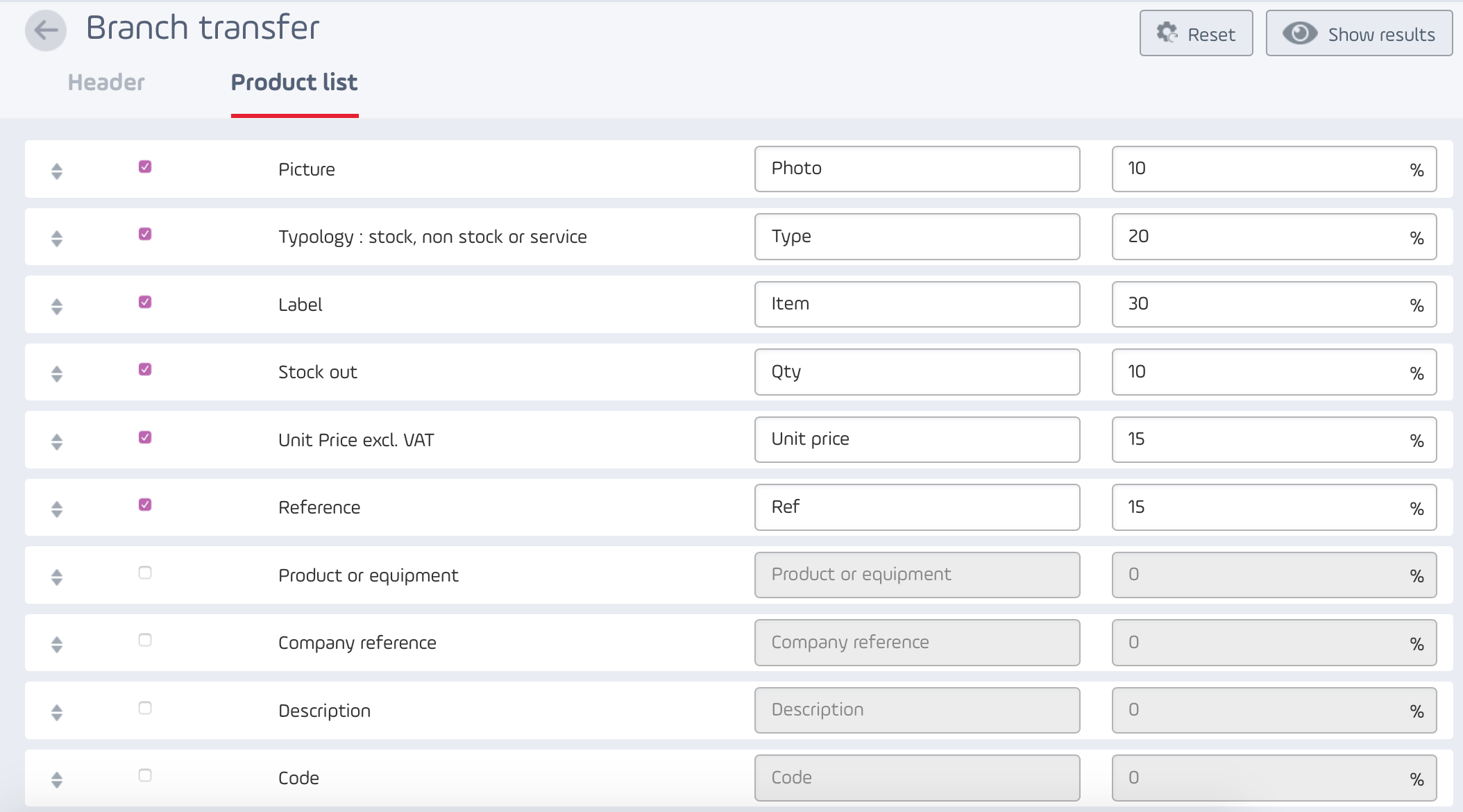 If you want to personalize this part, you will have to proceed in the same way as for personalizing the document header.
Once the configuration of your document is finished, you can obtain a preview of your document by clicking on "View the result". You can also reset all the parameters entered :
If the personalization is not sufficient to meet your expectations, the Monstock teams can customize the documents according to your needs. Contact us at the following address: contact@monstock.net.