Connect a scale to Monstock for more precision on the weight of your products and packets.
To get started, set up your connected scale on your workstation.
Install HID Scale Wedge, free software available here.
Once the software is installed, open it, then click on "Settings". In the "Keystrokes before the Weight" field, select "SCALE". Configure the rest of the options as needed: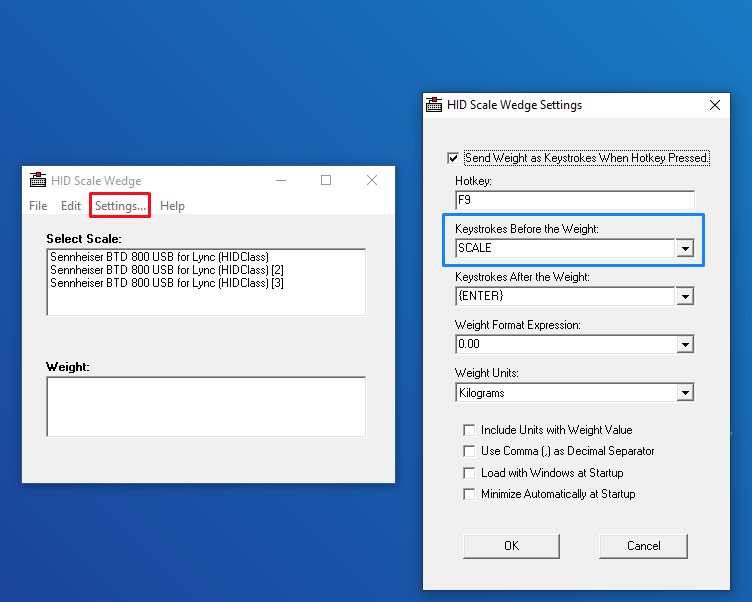 Weigh your product or package in preparation, the weight will be automatically entered in Monstock.