You have the possibility to customize the email address from which to send all outgoing emails from Monstock.
To configure the sending email address from Monstock, open the administration pane by clicking on the following button :

Then click on "E-mails Settings" to pull down the menu, then select "Settings" :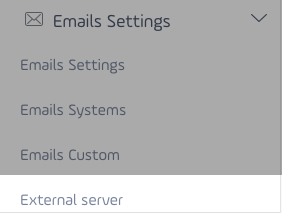 A new window opens, allowing you to enter your email settings :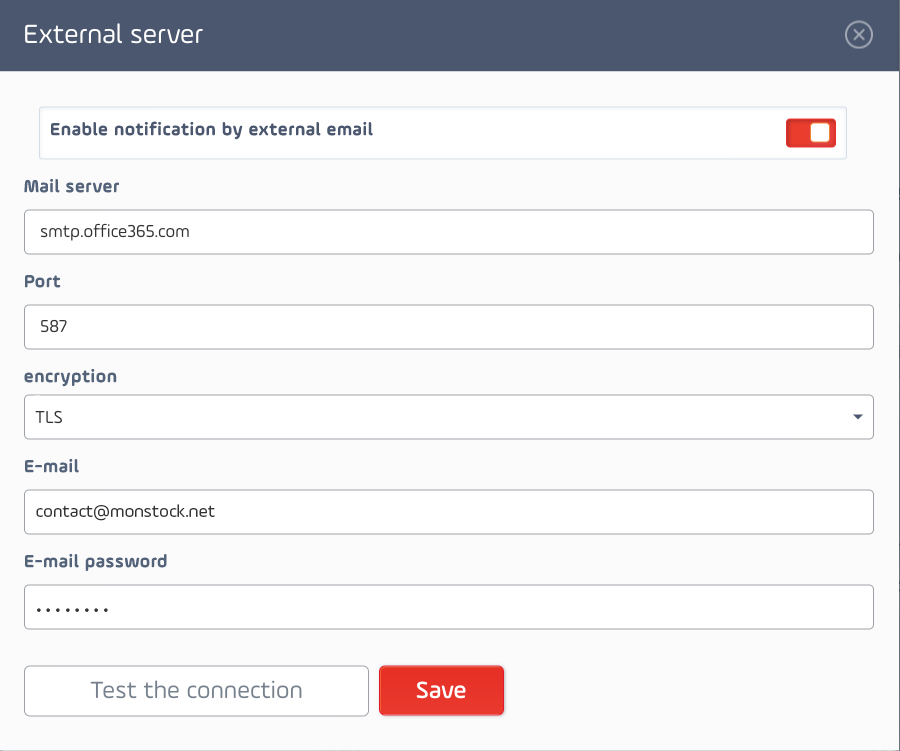 The mail server and port settings are provided to you by your online mail service. We invite you to contact your courier to obtain them.
Encryption can currently only be done in TLS, so it is selected by default.
You will then have to enter the email address from which you want to send the various emails, as well as the password associated to this email account.
Once all the data has been entered, click on "Test the connection", a quick test will be launched by Monstock to ensure the accuracy of the data entered. If no error message appears, you can then save these settings by clicking "Save".