Manage the variants of your products : create new variants (color, size, etc.) which have their own stock level.
On Monstock, a same product can have different variants. For example, a pair of shoes can be sold in various colors or sizes.
You can manage your variants by clicking on "Product" and then on "Variants product list" :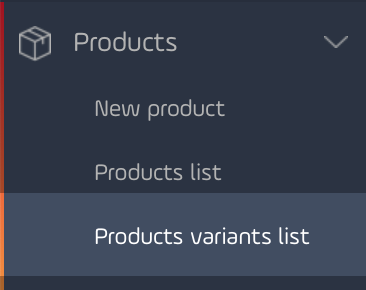 It's important that you correctly create your values and dimensions before managing your variants. Please, refer to our tutorial to know how to create new values and dimensions or how to edit them.
To have variants, your product must be on "virtual type". The modification can be made on the product file :

Here is how a variants product list looks like :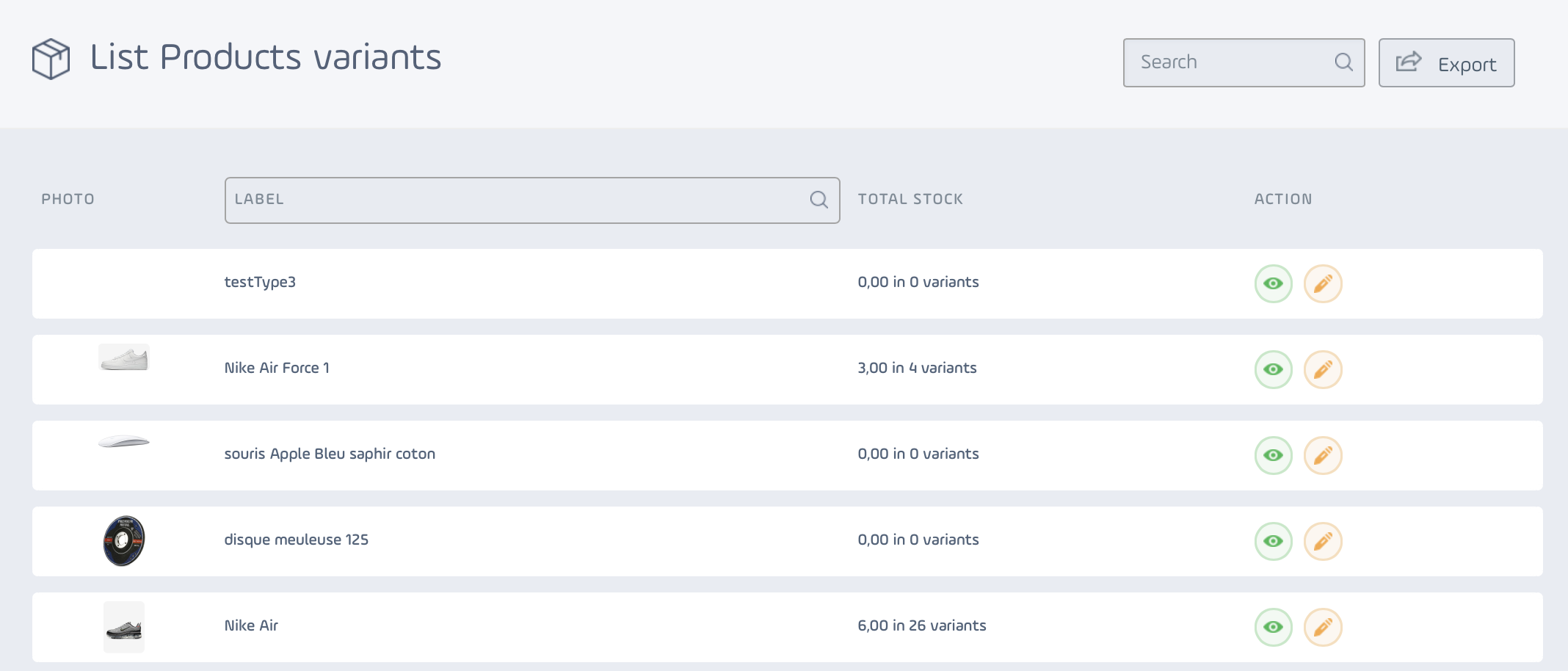 Here, you can see all the variants of your products. For example, the product "Nike Air" is available in 26 variants, and there are a total of 6 products in stock.
Every variant has its own stock level, its own price and its own SKU (product reference).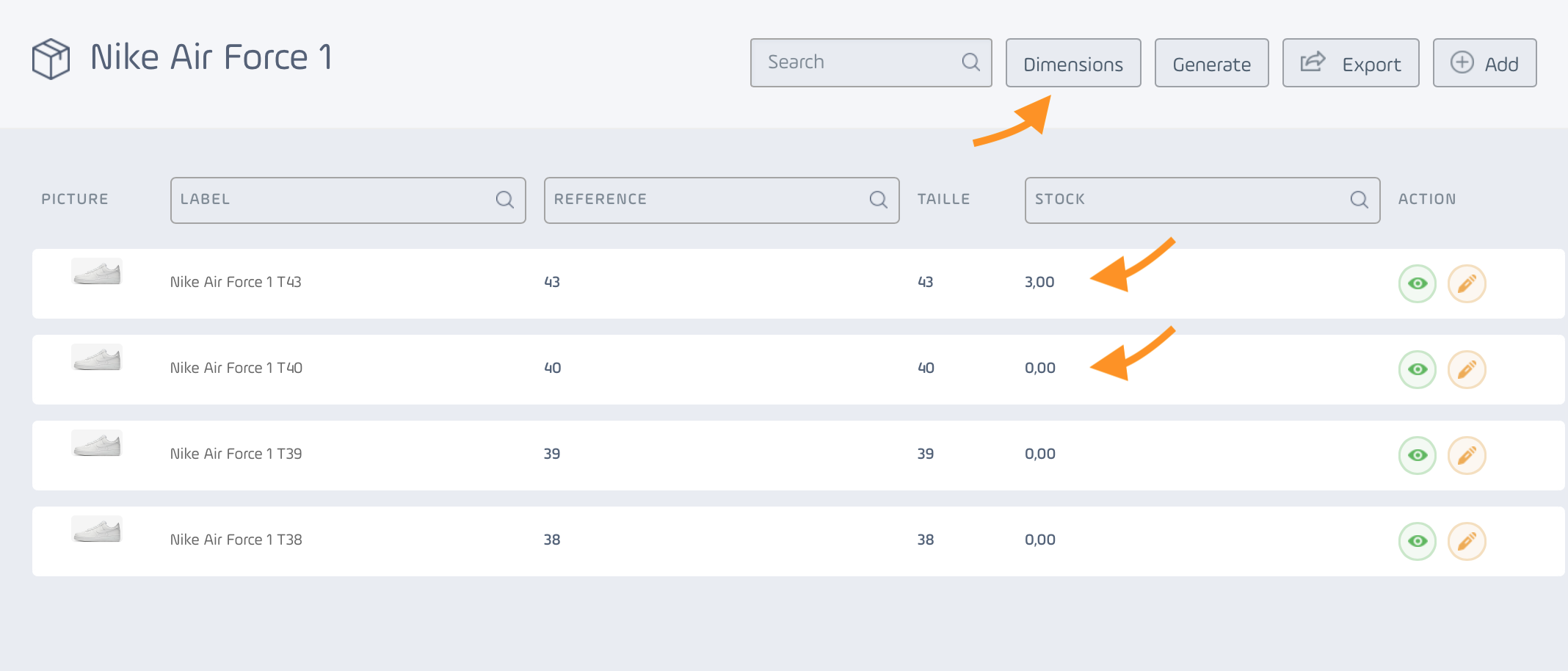 Add new values to a product :
When you create a virtual type product, if you want to add variants, you have to click on the product line from the variants product list :

You get this interface, and then you can associate it with dimensions :

Once you have validated your action, click on "Generate" :

Monstock will automatically generate a list of variants associated to the dimension you selected. You can validate after possible changes.
Once you validate all the steps, you get this interface :

You can visualize your variants, edit the stocks, the prizes and SKUs of each variant of your products.
To display the list of variants from the mobile app, go on the products list, by clicking on the "Products" button :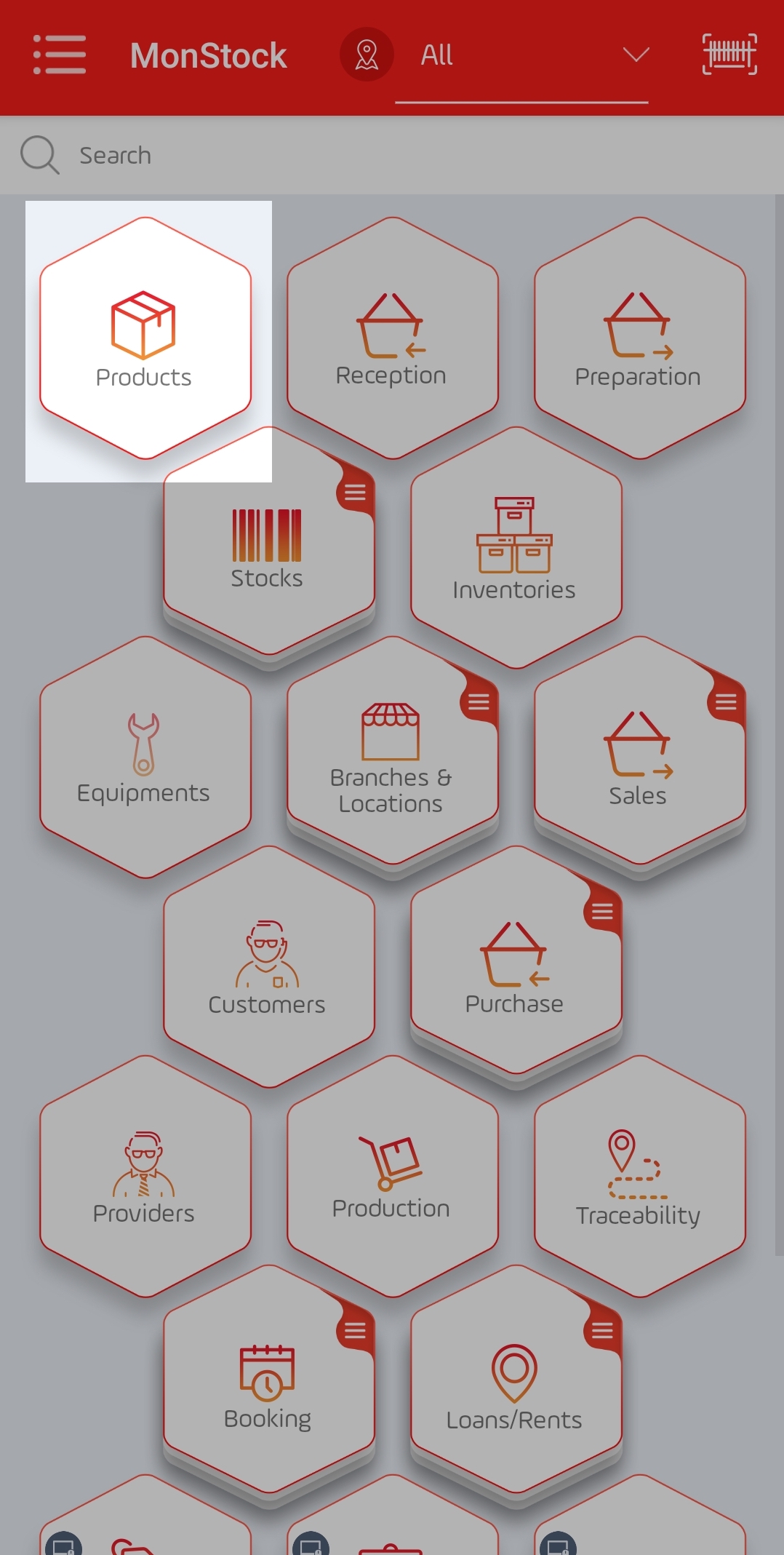 You can then type the name of your product in the search bar to visualize its variants :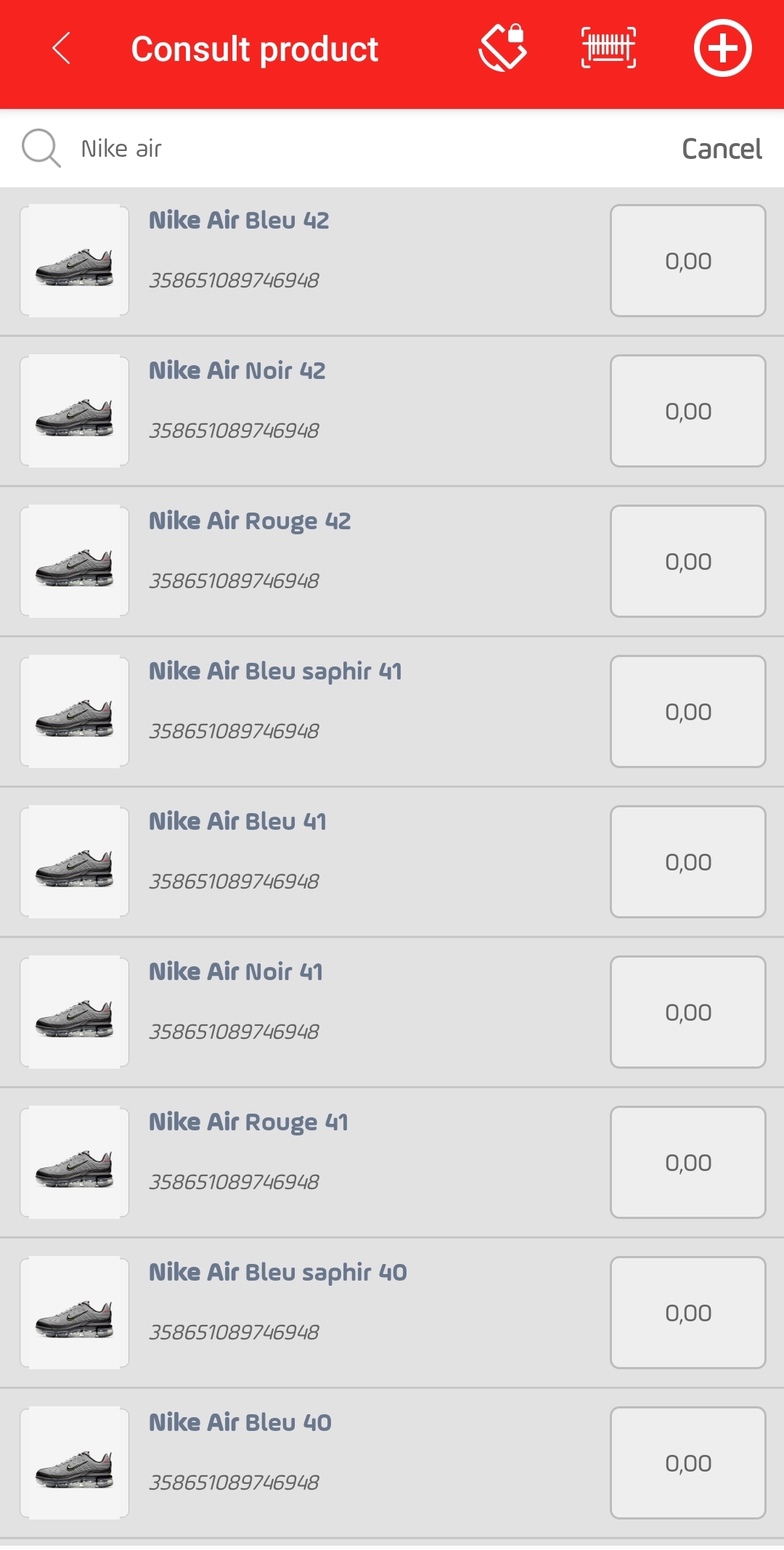 You can also go on the virtual product file, and then click on "virtual" to see the list of his variants :