On each of your products on Monstock, you can manage several purchase prices and sales prices, which you can set up by following this tutorial: Price management. You can also import your purchase prices and your selling prices thanks to our Excel templates.
Thanks to these, you can also update your prices via an import.
Note: The import itself does not allow you to update the prices but only to create them. On the other hand, the method indicated below allows you to update the prices in mass.
To update the purchase or sale prices, you can start from the existing base on Monstock and thus export the data or start from another base and go directly to the next step.
The export will allow you to have a base of informations to fill more quickly thereafter the import file. To do this, go to the Administration menu, then Import/Export. Select the type of price to export in the right part of the page, the format and click on "Export".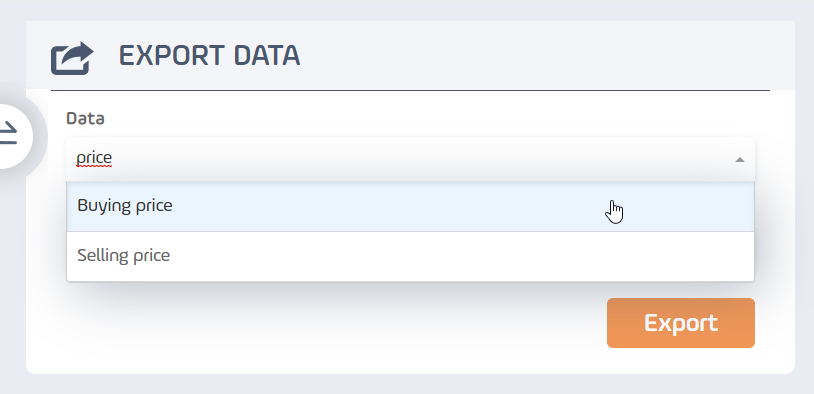 You thus obtain an Excel file (according to the format chosen) with all the informations of your current prices of purchase or sale on Monstock. You will be able to use this table to rework your prices and re-import them easily.
Once prices are exported, they can be deleted from Monstock. To do this, download our import template for the corresponding data type (purchase price or sales price) by going to the Administration menu, then Import / Export.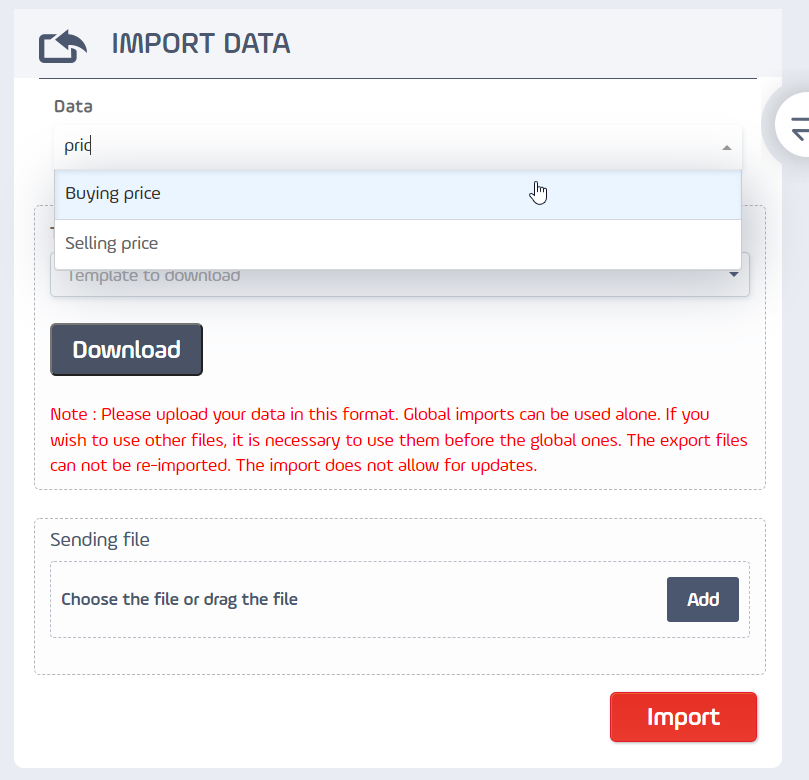 On the resulting file, you can transfer the information from the exported file or from another file to the correct columns. In the last column "Delete all product prices" (column T), indicate Yes in order to delete the existing prices of the products indicated in the file.
Once the file is complete, you can import it by going back to the Monstock Import page, selecting the relevant price type and adding the file to the import. Thus, the products indicated in the file will no longer have their old purchase price or sale price but the new ones informed in the file.
Note: If there are format errors in your file, you can download the error report which will tell you how to correct the data in the file.
Your prices are now up to date.