Your supplier use Monstock and created you an acces to his sales order portal. Discover the process in this tutorial.
To access the portal of your supplier, go to cloud.monstock.net, and log in with the login and password that your supplier has provided to you :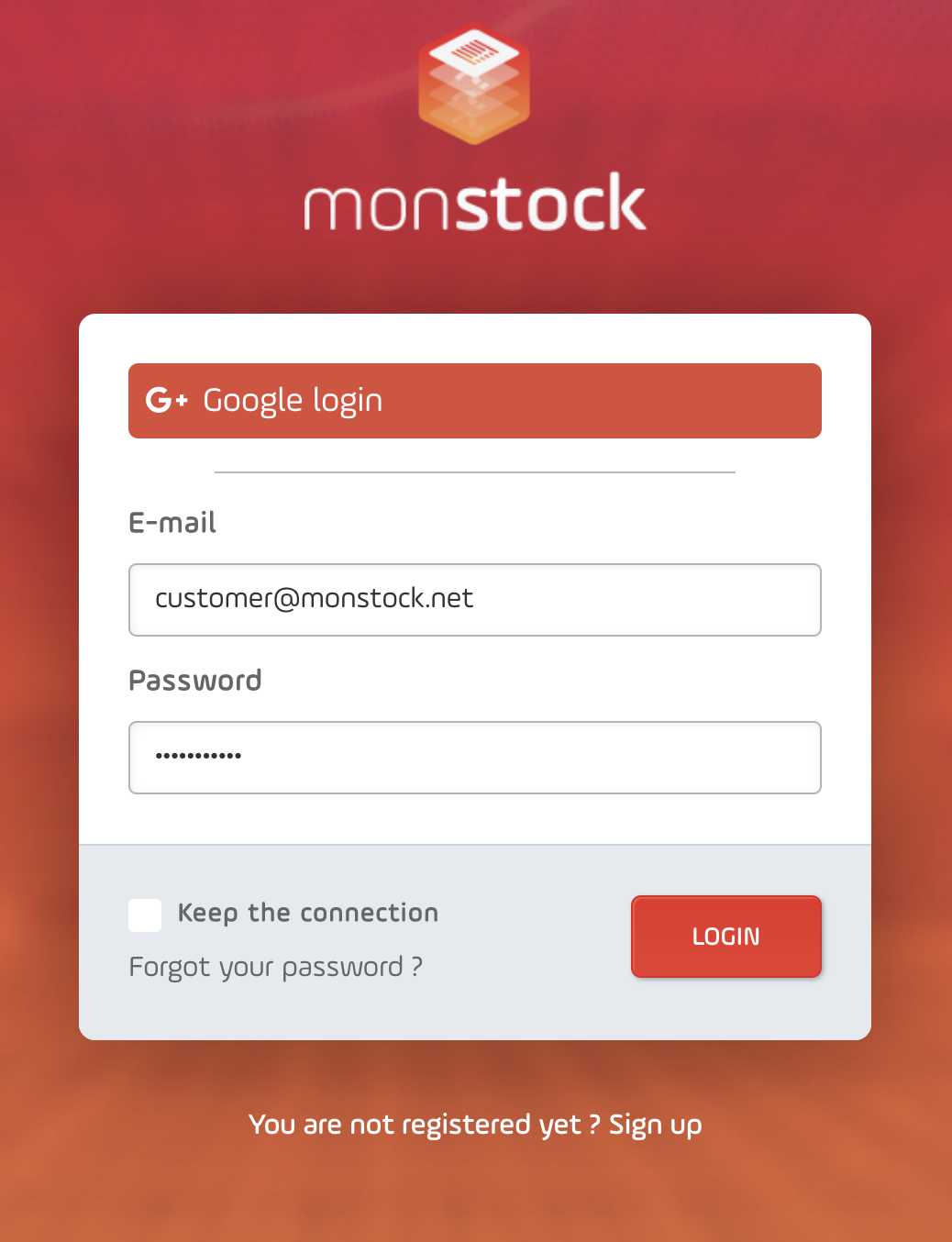 On the left side navigation pane, unfold the "Sales" menu and click on "New quote / order" :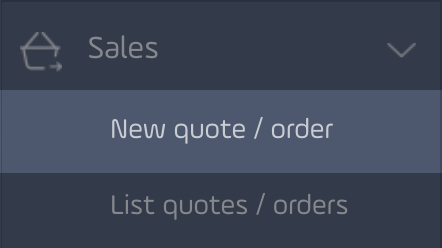 A new screen is displayed, to allow you to create your order. Select the concerned site and customer, depending the rights your supplier provided you. Enter next all the informations of your order (order date, documents, etc.) :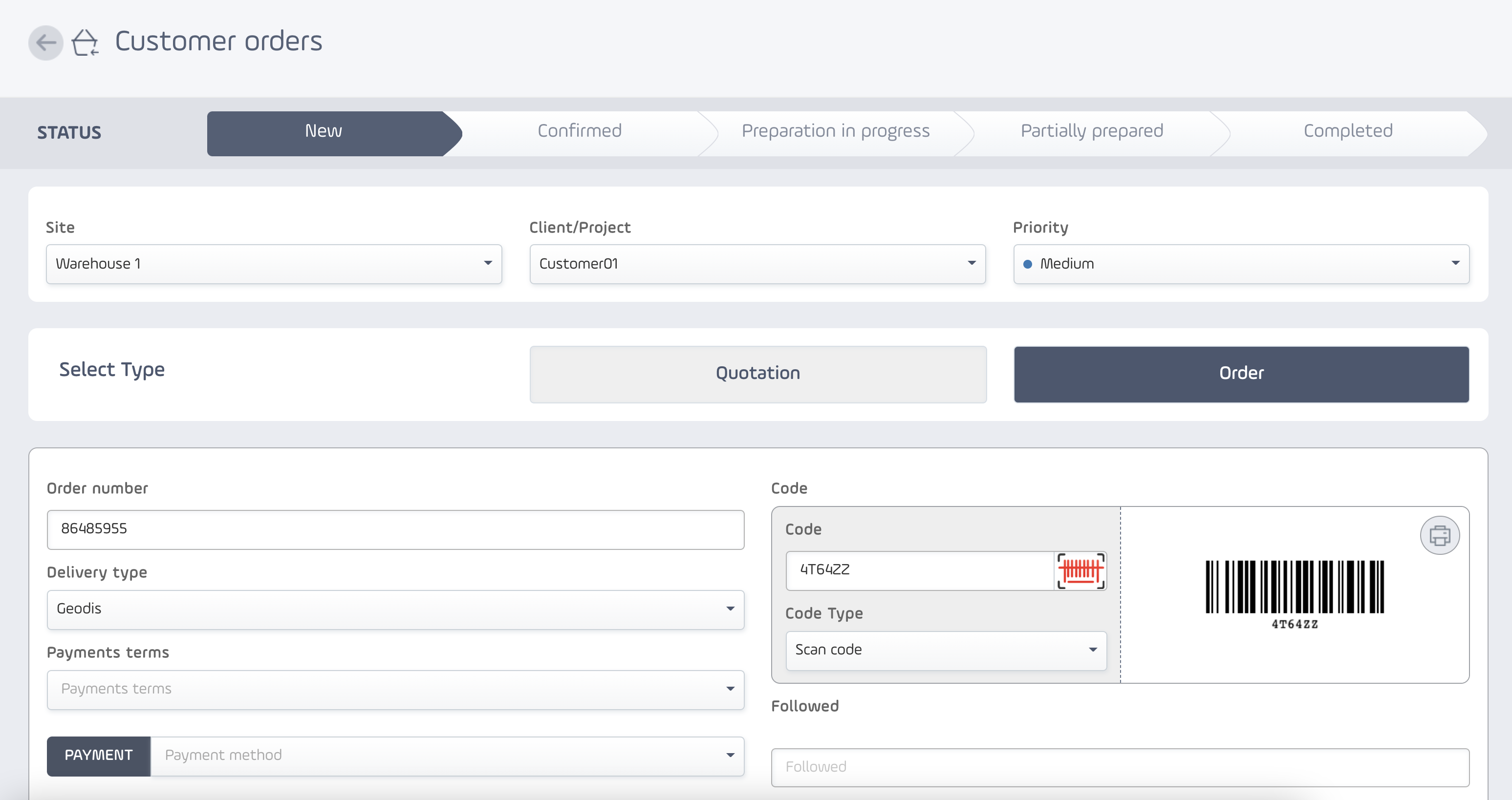 Further down the page, you will be able to add products to your order :
Click on "Import" to import your products in bulk using their barcodes,
Click on "Select" to choose your products from the list of products available from your supplier,
Click on "Add" to create a new line in your order and manually complete the product you wish to order using its name or reference.

You can then adjust the quantities of products you wish to order in the "Quantity Ordered" column:

Once all the fields have been completed and all your products added to the order, click on save so that the order is sent to your supplier, to then be validated.
Once your order has been registered, you can return to the list of your orders at any time to know its status and its progress :

From the Android Monstock app
You can also place your orders from the Android Monstock application, downloadable here.
Once the application is installed, log in using your credentials: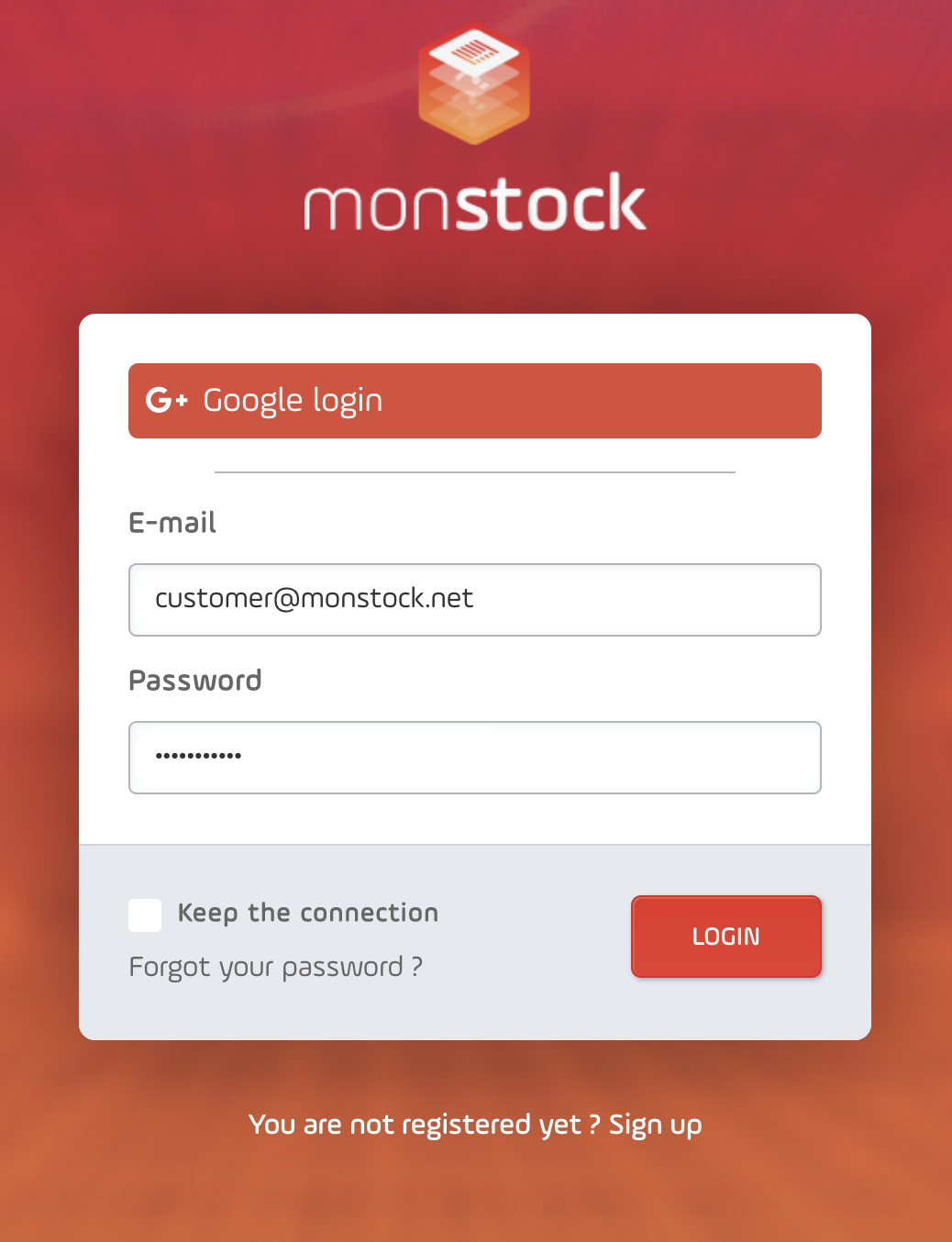 Then open the "Sales" menu from the home page and click on "Create quote / order":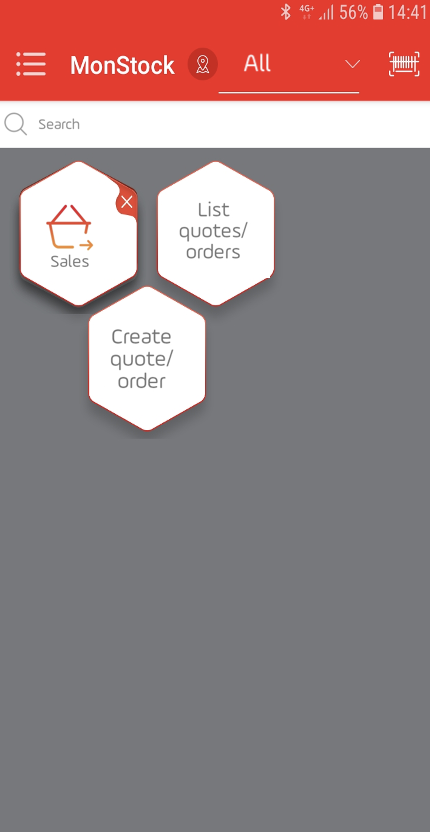 Fill in the fields with your order information, then save by clicking on the save button at the top right of the screen: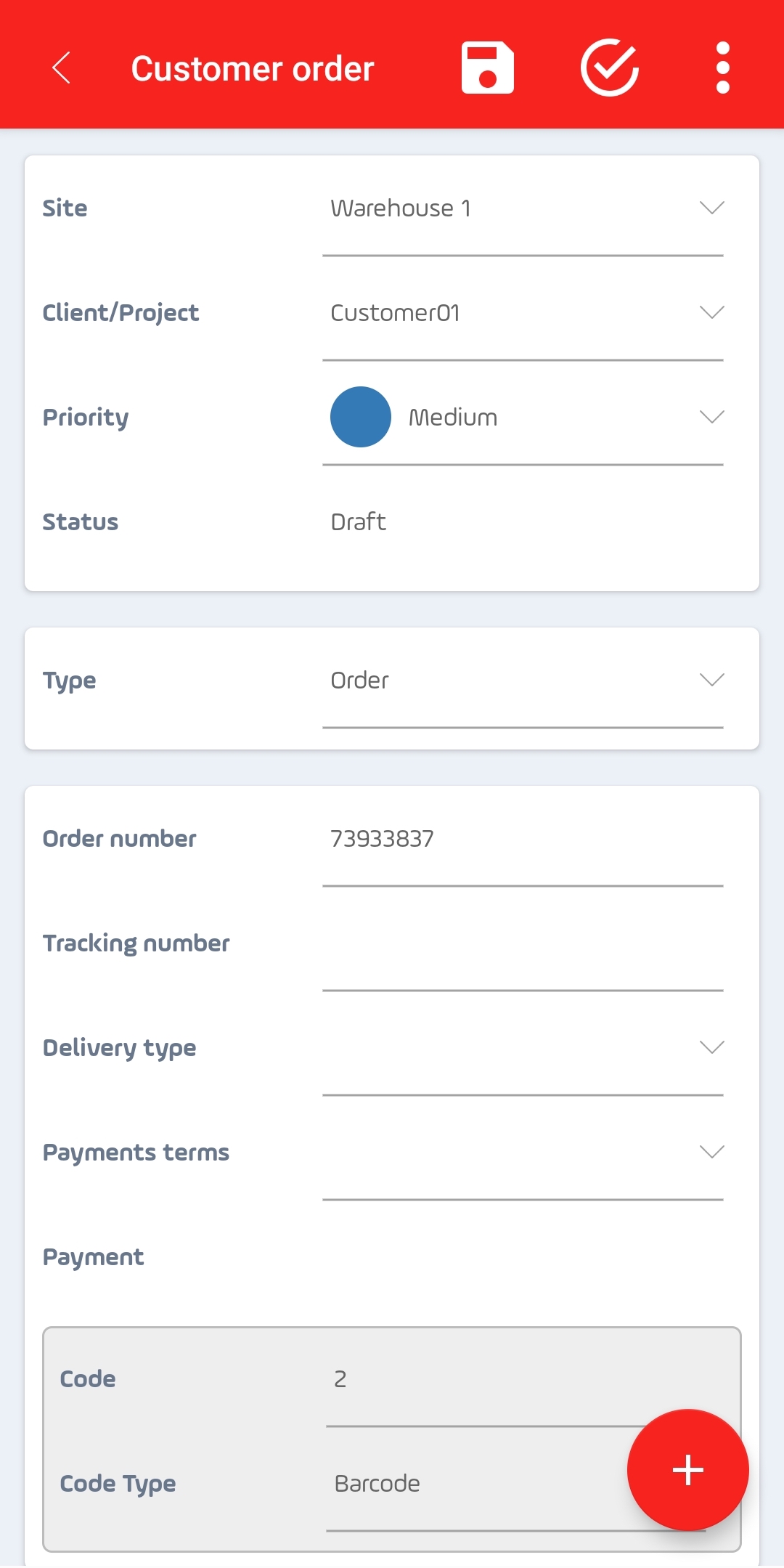 To add products to your order, go to the "Order" tab, then click on the "+" button at the bottom right of the screen: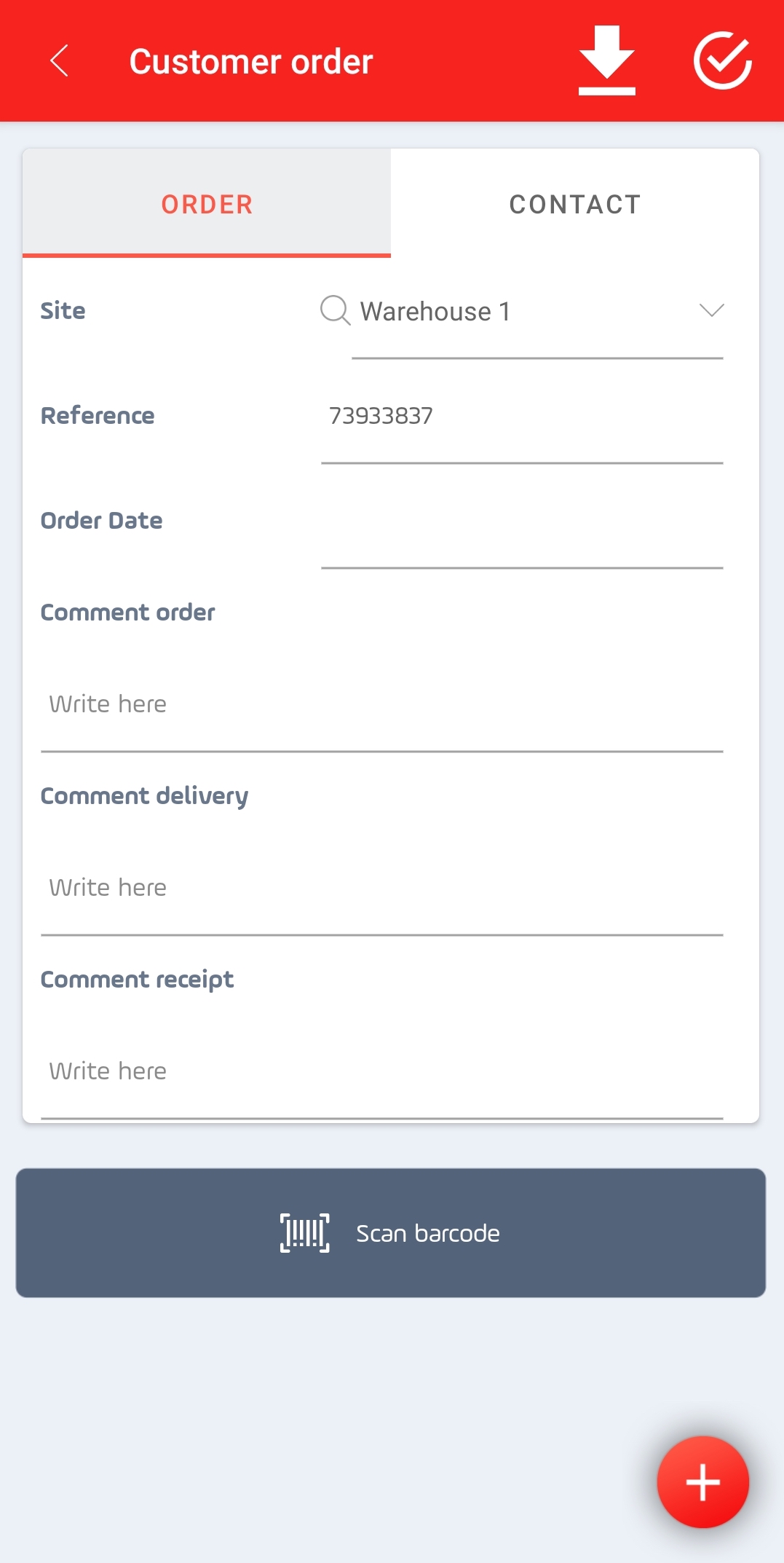 Search for your product in the list using its name, reference or by scanning its barcode directly by clicking on the barcode icon at the top of the screen. Then select the quantity you wish to order, then click on "Validate":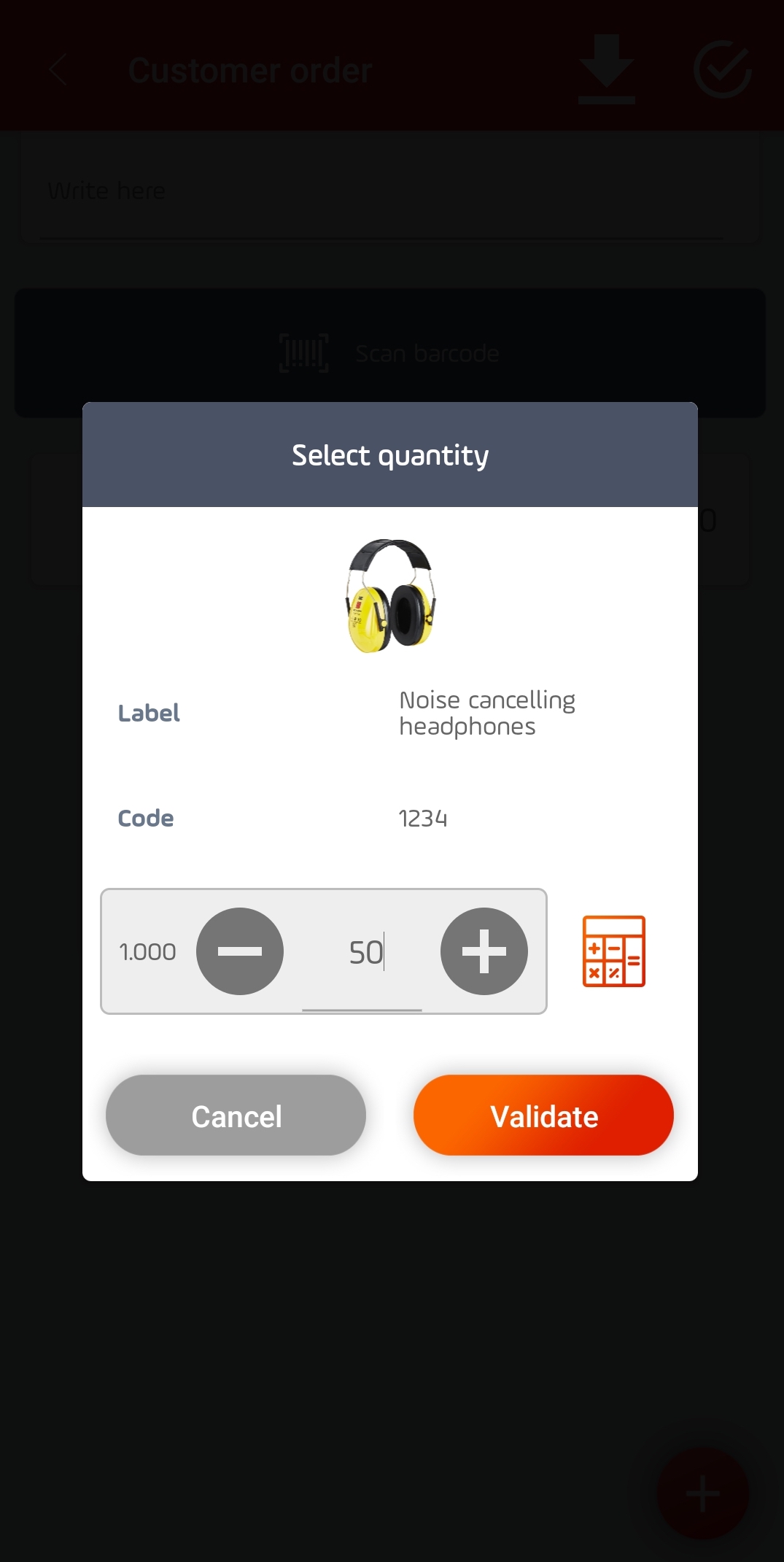 Once all the products have been added to your order, save your entry to send it to your supplier, who will validate the order: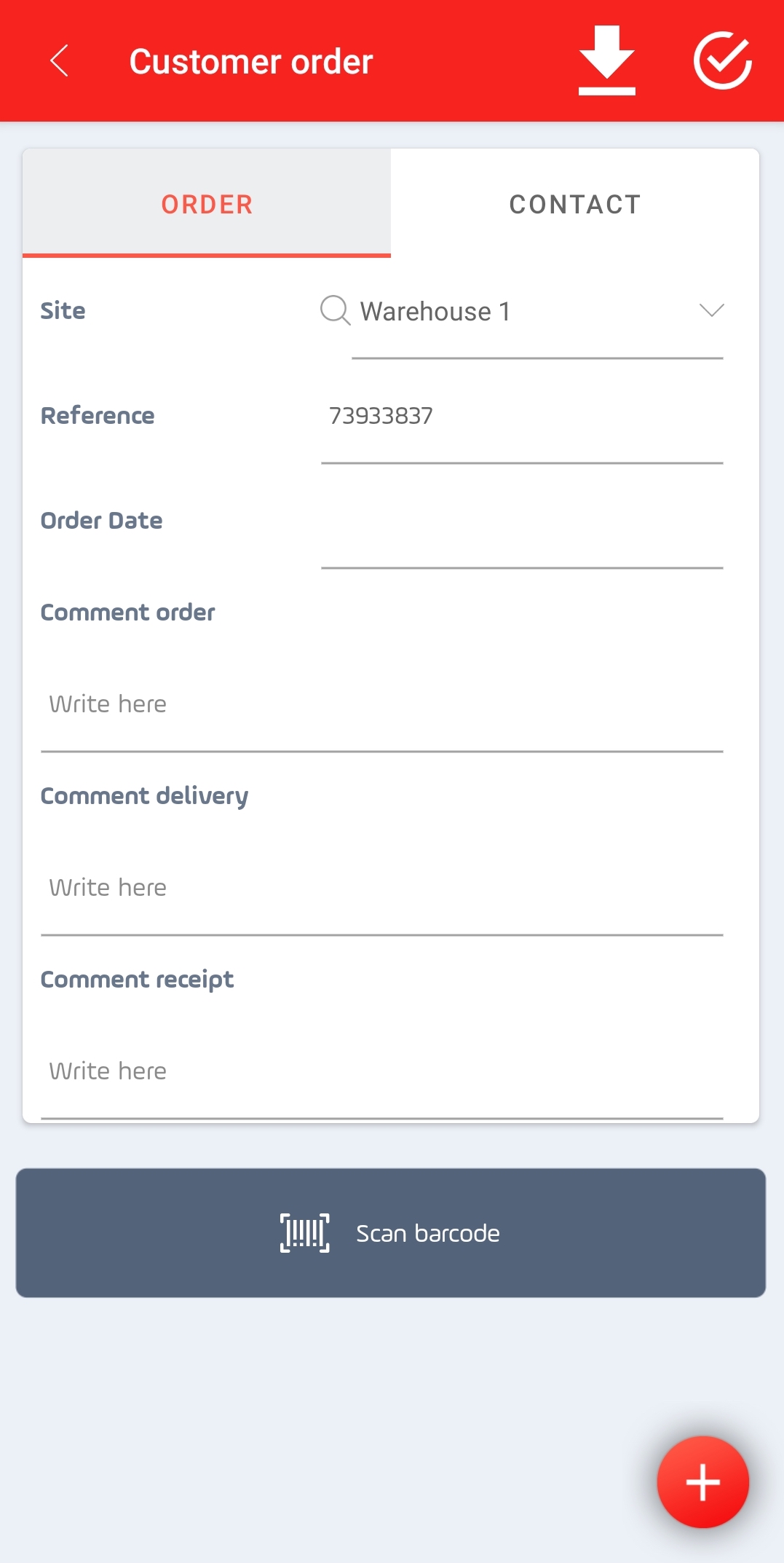 Once your order has been registered, you can return to the list of your orders at any time to know its status and its progress :