Monstock supports you in your inventory and flow management and offers you the possibility of managing your Drive orders efficiently.
In order to arrive at a Drive order, you must first create a delivery type in Drive.
The steps for creating a Drive order are the same as creating a simple sales order, with just a few additional steps.
You should be careful of the following points when ordering Drive:

First, the type of delivery you are going to use must correspond to a Drive delivery method (to learn how to master your delivery types on Monstock, go to our tutorial).



Once this step is completed, the status bar updates to add a new "Ready to go" status to your order:



Handling units must be activated on the site concerned by the order (see how to activate handling units on a site).


Retrieve an order from an external system
If your Monstock account is connected to an ERP, CRM, Ecommerce solution, or any other solution allowing you to retrieve orders in Monstock from external systems, the orders will be synchronized in your Monstock account.

You can then manually assign the type of delivery from the order form :


It is also possible to automatically assign a type of delivery according to your management rules. Calculations will then be made to choose the delivery method as well as the associated carrier, among those recorded in your company's database.


Preparation of the order and packing
Once the Drive order has been completed, prepare it and then pack it.

Once this step is completed, a new window will open on your page, you will need to confirm that the order has changed to "Ready to go" status and click on "OK" :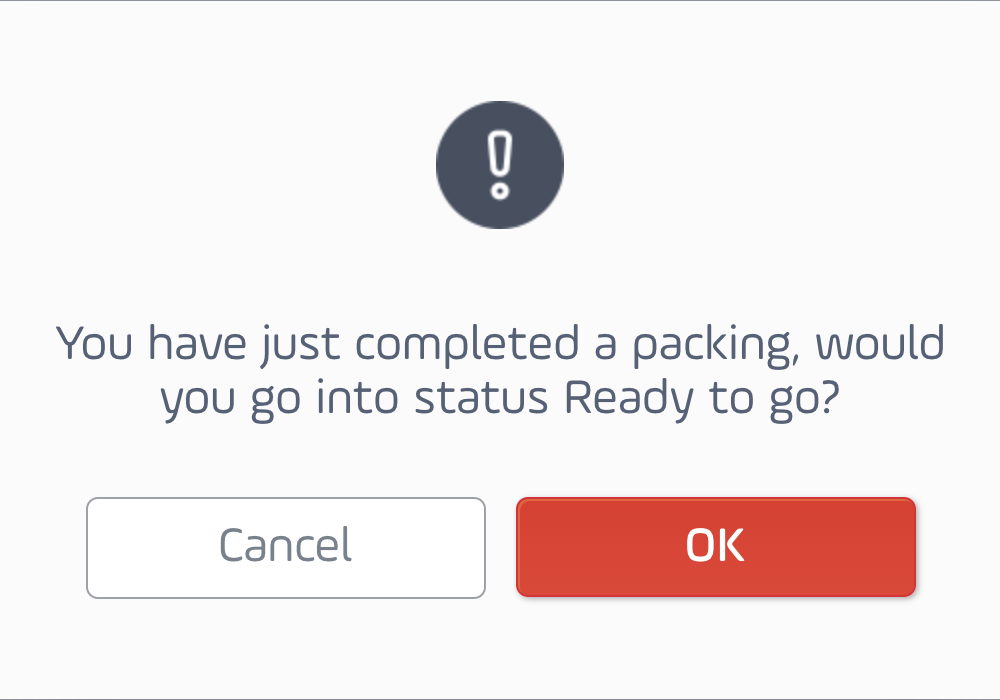 You have therefore just activated the "Ready to Go" status of your Drive order, click again on "Package" to display the events related to your order :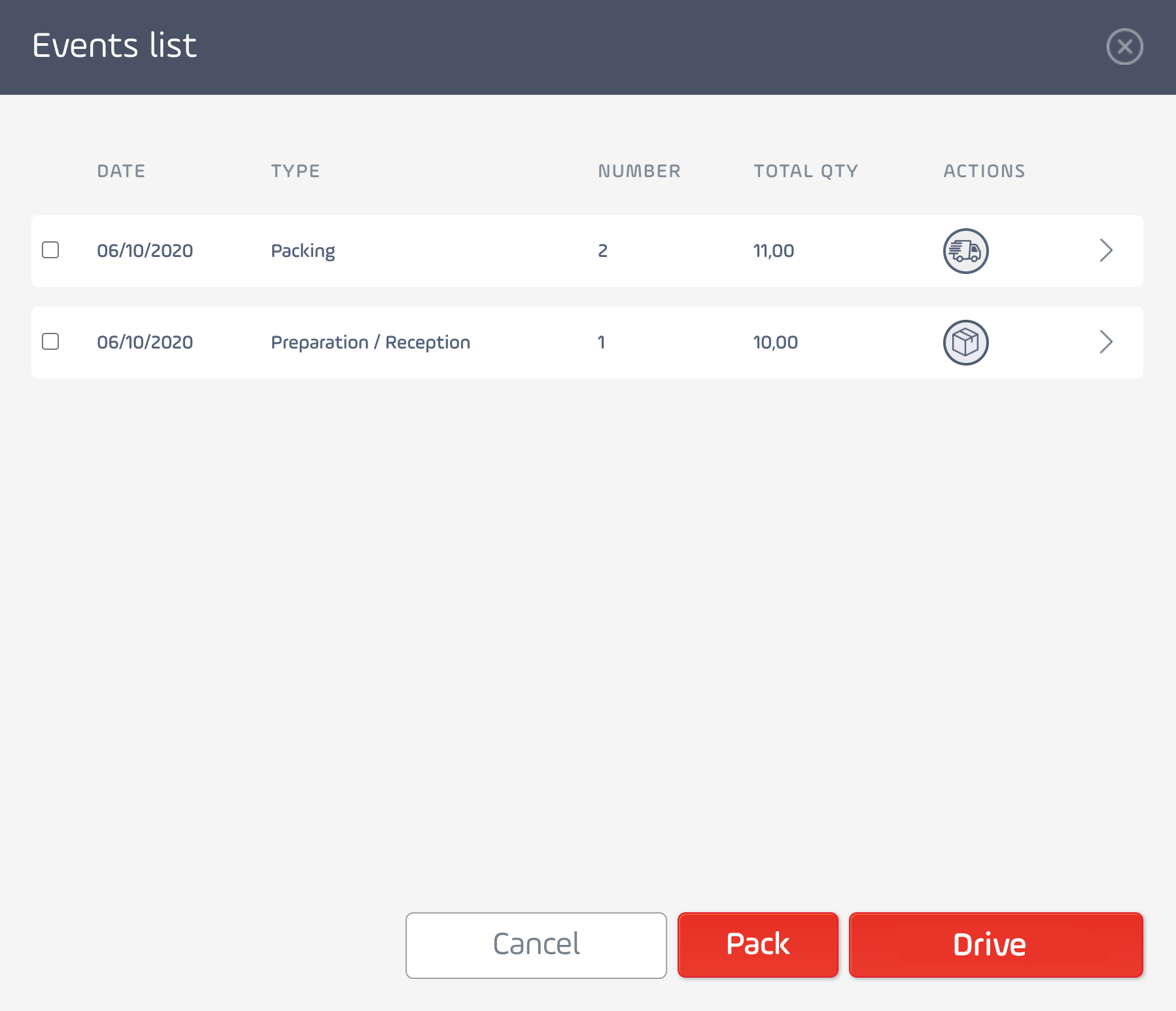 To ship your Drive, confirm the availability of the drive order, select your package then click on "Drive", or click directly on the following button :

Note: To validate several Drives at the same time, select the packages you want to ship, then click on "Drive" at the bottom of the window.
Proceed to the last step to validate your drive order by clicking once again on "Pack".
Your Drive order will be validated once you click on the button below :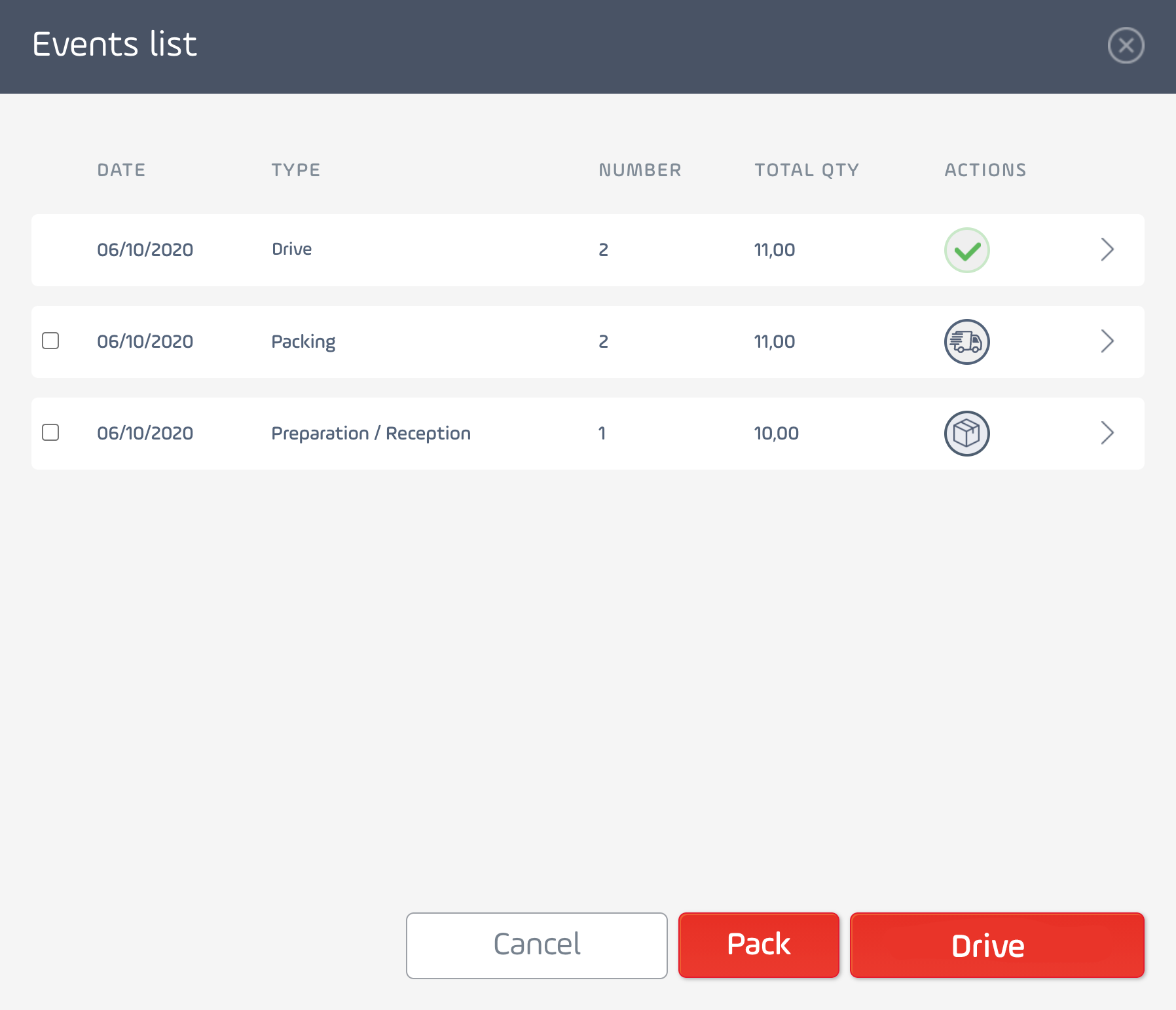 To return to Drive, go to the Android application.

Check out our tutorial on returning to Drive from the Android application.