Monstock allows you to manage your sales order shipments via different carriers, which you can set up in the reference data (see Create/modify types of multidistribution). In order to save time and avoid input errors, it is possible to automatically assign a multidistribution type to your sales orders according to certain conditions. You can define your own management rules according to your processes.
To do this, go to the "Administration" menu at the top right of your screen, then to "Reference data".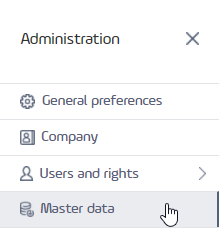 If you have not already done so, you must set up your multidistribution types (see Create/modify types of multidistribution).

Once done, click on "Multi-Distribution Management".

Once on the page, you can create your business rule by clicking on the "Create" button.

You can then set up your business rule.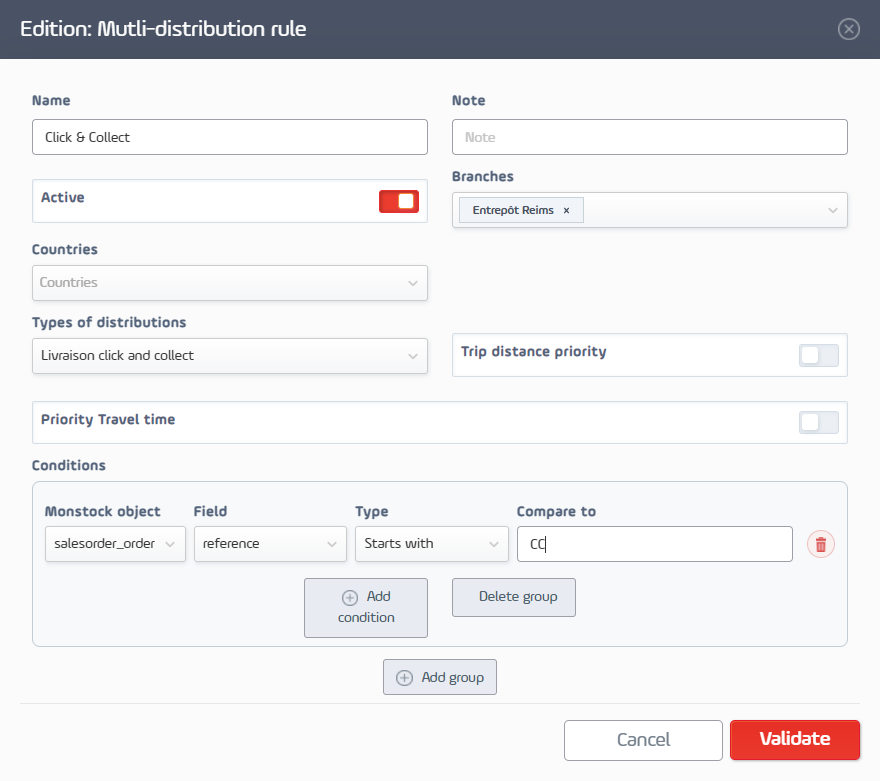 Here you name your rule, activate it, define the sites and countries (applies to the countries of the sites and customers) concerned by the rule, as well as the type of multi-distribution to apply according to the conditions defined below. The priority on duration and distance are still under development.
Concerning the conditions, a set gathers one or more conditions that will be checked together when the process is launched. It is possible to create several sets of conditions in order to have a high level of precision on the object fields concerned by the process. The sets allow to gather conditions in order to check them together or separately.
The "AND" and "OR" attributes allow you to specify whether both sets or conditions must be met or whether one or the other is sufficient. Note that you can add as many conditions as you want.
Once set, you can save your rule by clicking on "Validate". Thus, the type of multi-distribution will be automatically assigned to orders that meet the conditions.
Note: Orders created before the activation of the rule will not have their multi-distribution type modified, the rule only applies to orders created after the activation.