Make stock movements inside a location (move) or from a location to another (transfer).
Preparation and reception steps can be added to the transfer process, as well as signatures. To do this, go to the list of sites and activate these options: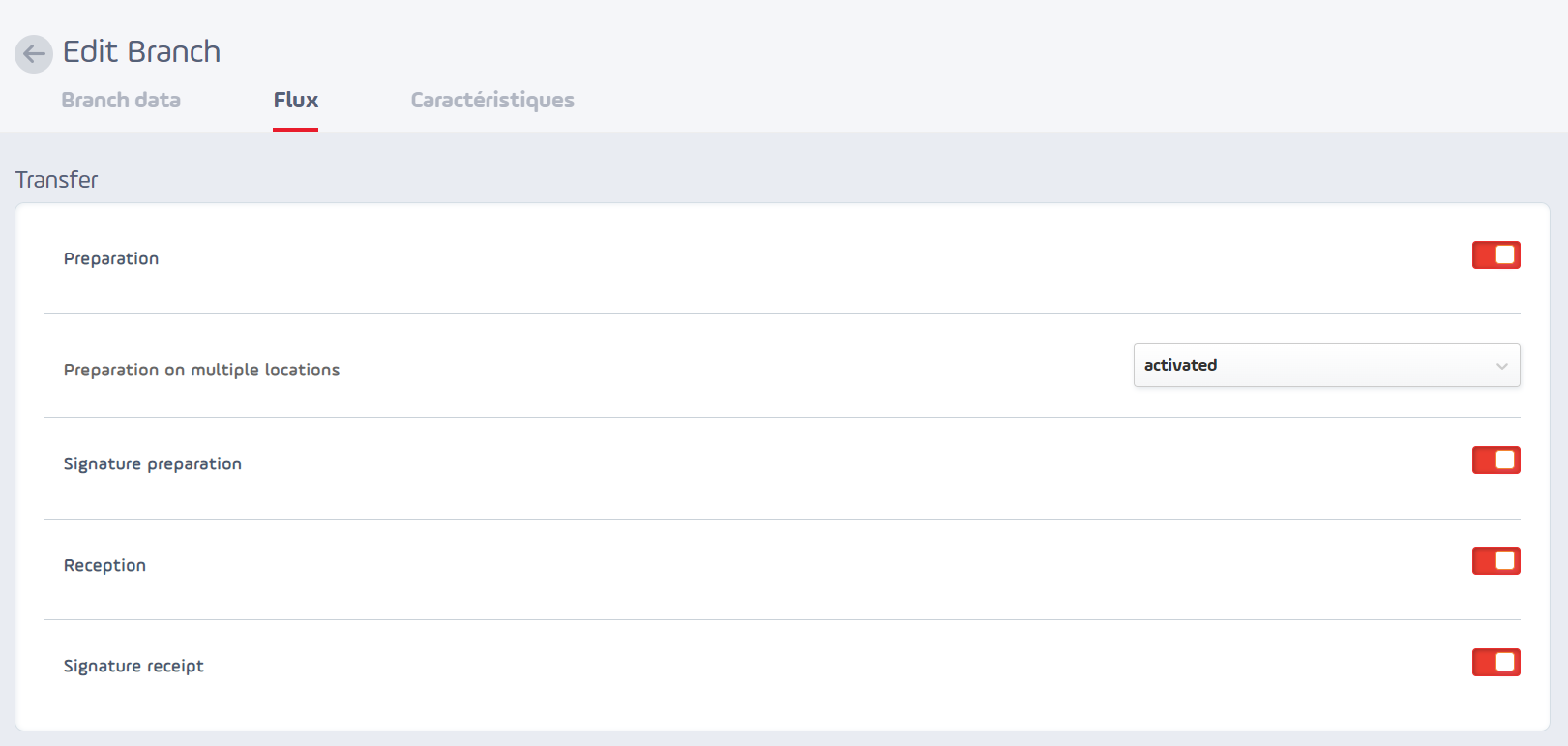 Note : Multi-location preparation makes it possible to prepare a product by taking it from several locations in the same preparation. When not activated, it is not possible to add more than one location and/or batch during preparation.
To make a move or a transfer, the procedure is similar. You have to click on "Stocks" in the right navigation pane, and then on "Move" or "Transfer", depending on the action you want to make :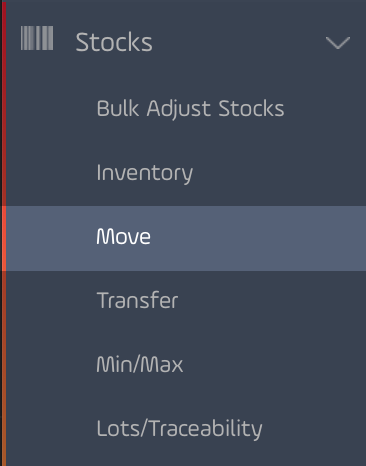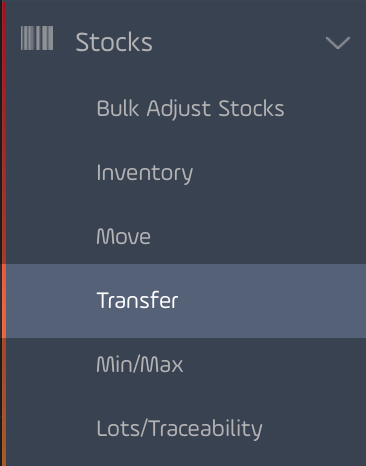 To make a new Move/Transfer, click on this button :


For a move, you start by indicating the site where the move takes place :

In the case of a transfer, you have to choose the site of origin (site 1) and the site of destination (site 2) :

You can choose to do the movement immediately or plan it for later :

Add the products you want to move or transfer, enter their site of origin and destination, and choose the quantity you want to move :

At the end of the page, validate the process. A new window opens, click on "OK" :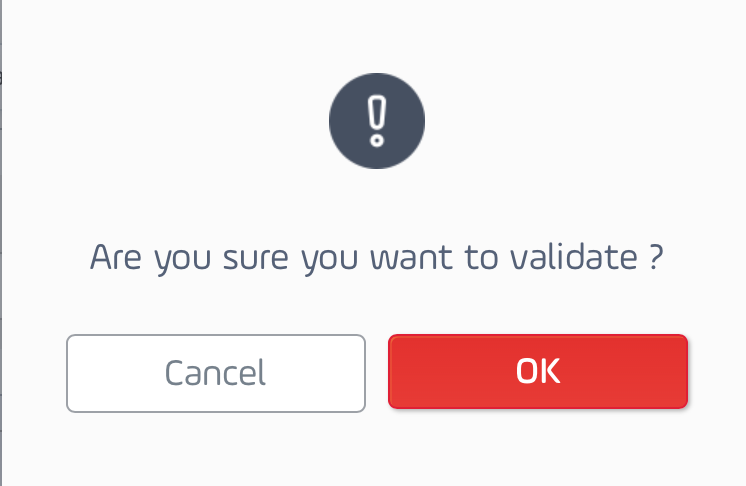 The movement is now finished. You can find the summary on the list of moves and transfers by clicking on "Stocks" in the left side navigation :

Moves and transfers are similar in the mobile app. First, click on "Stocks" in the home screen of the app. Next click on "Create move/transfer" :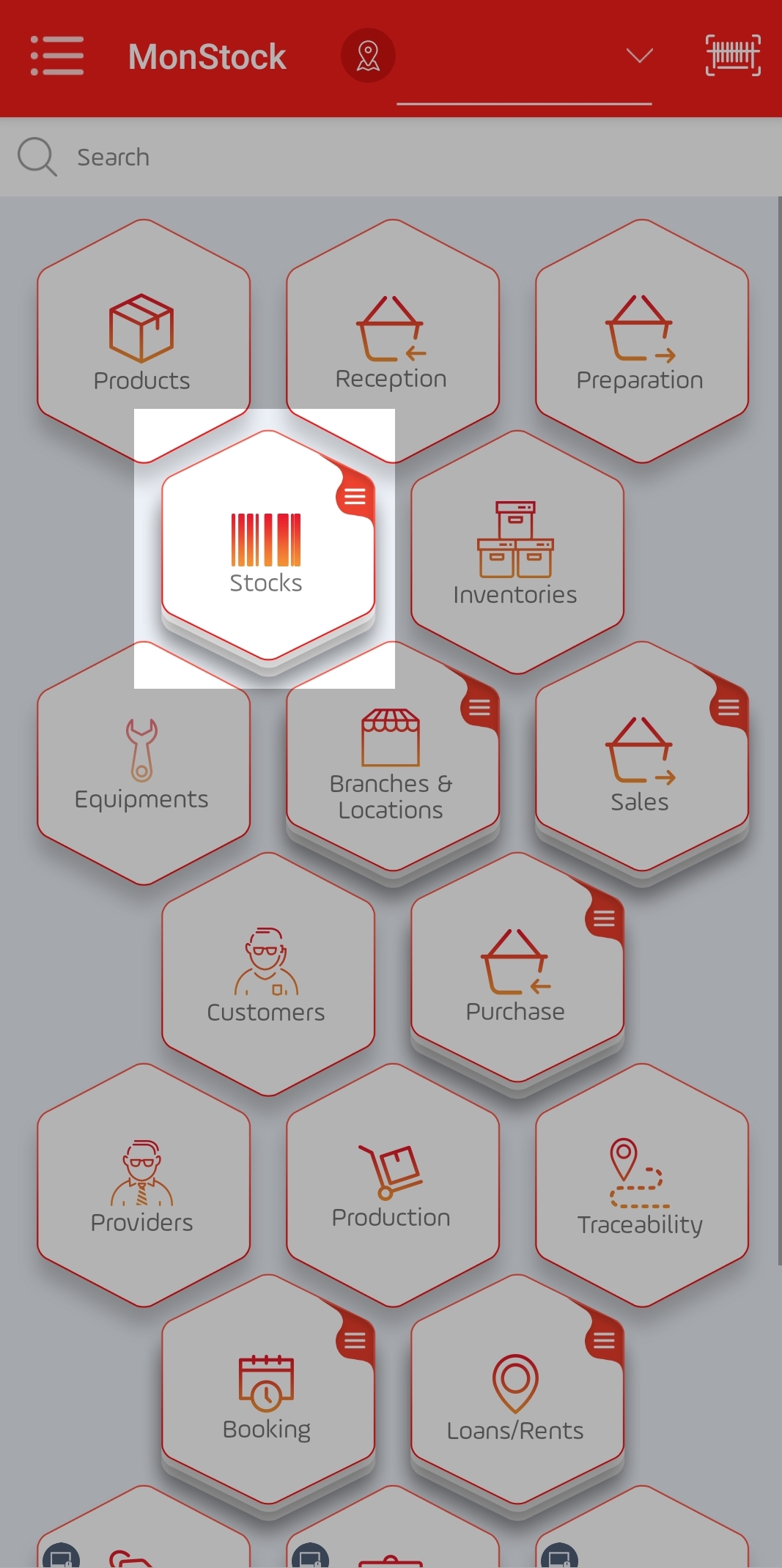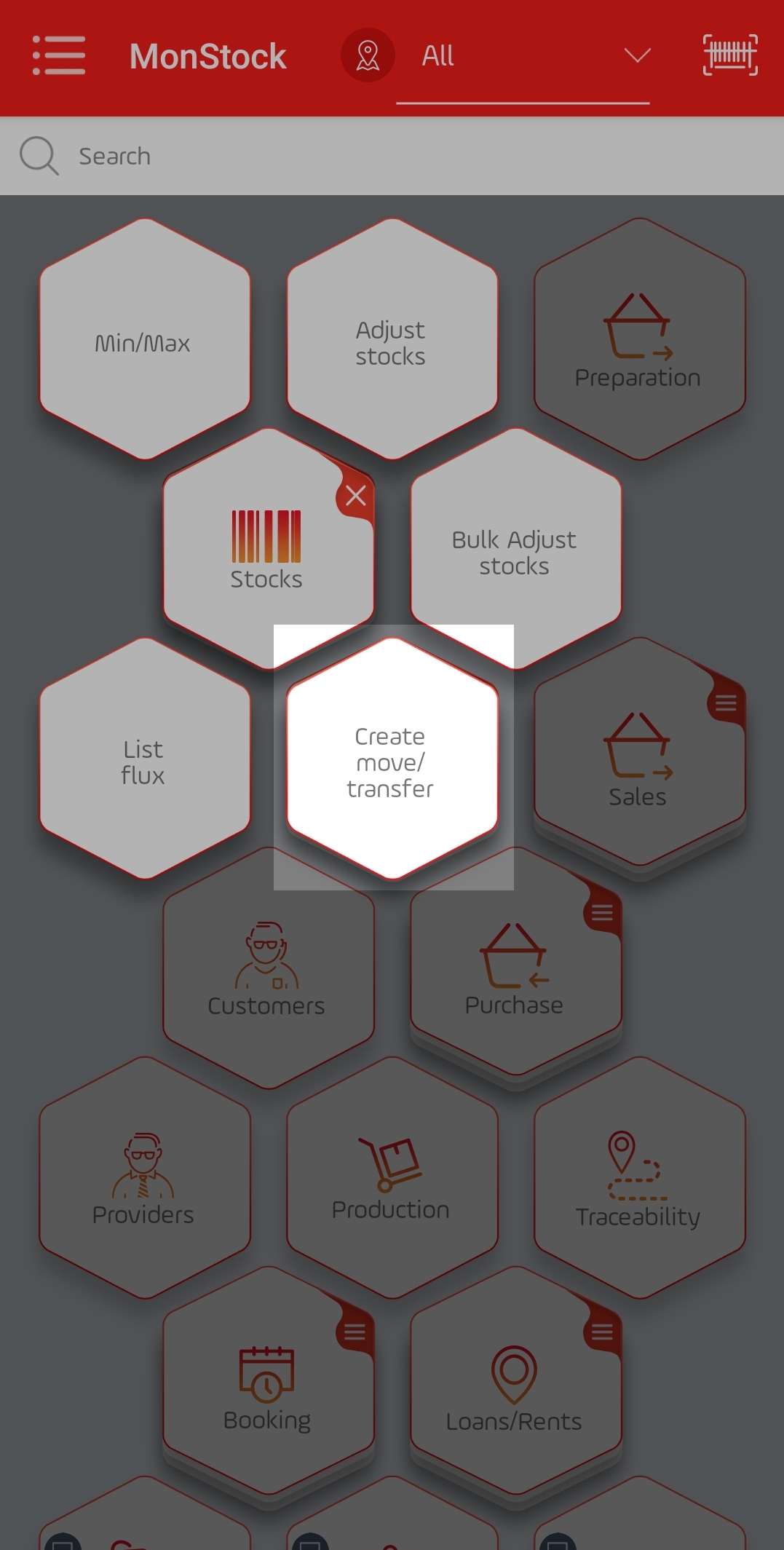 Choose if you want to make a move or a transfer :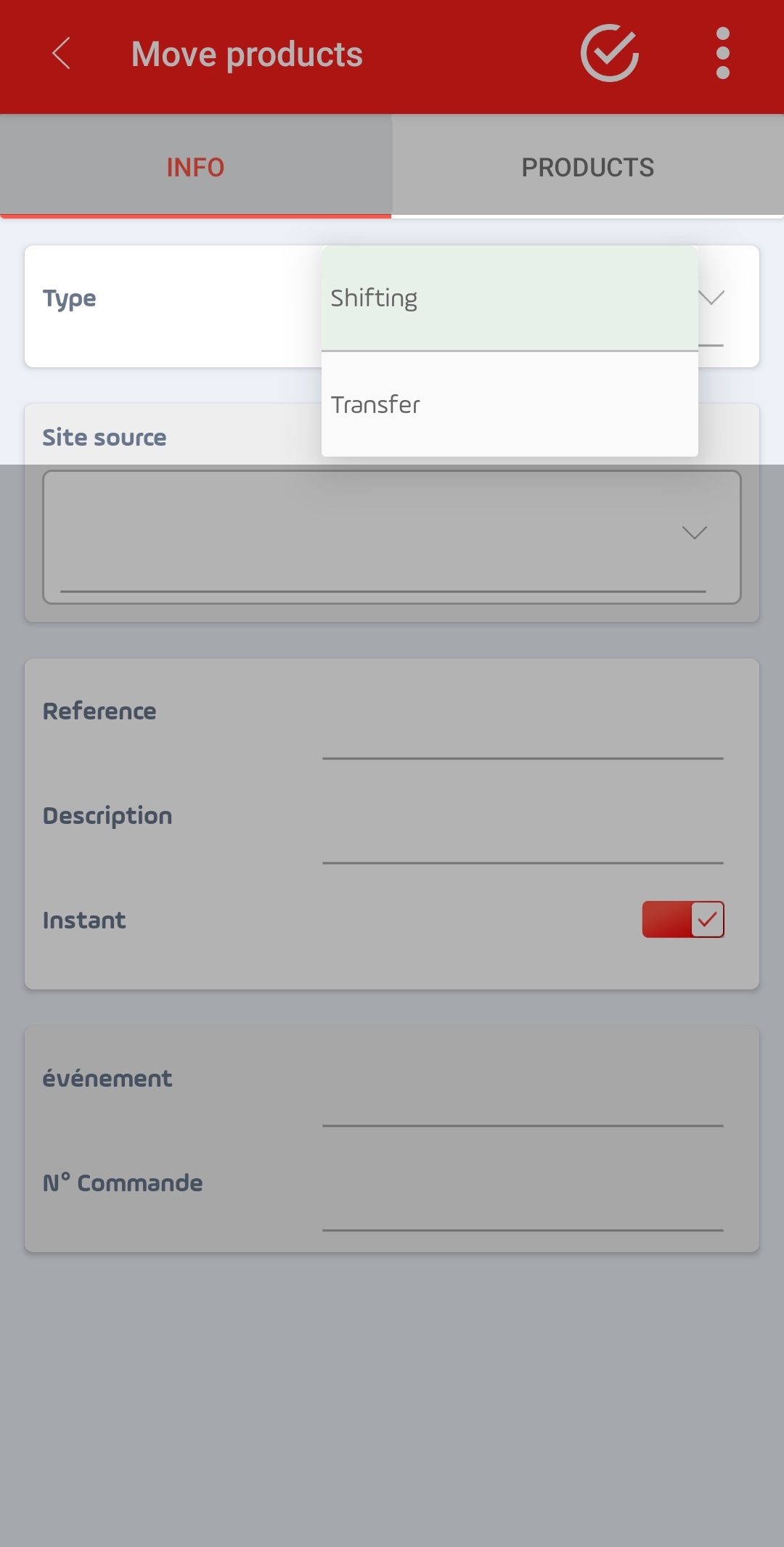 Next, choose the original site, and the site of destination in the case of a transfer :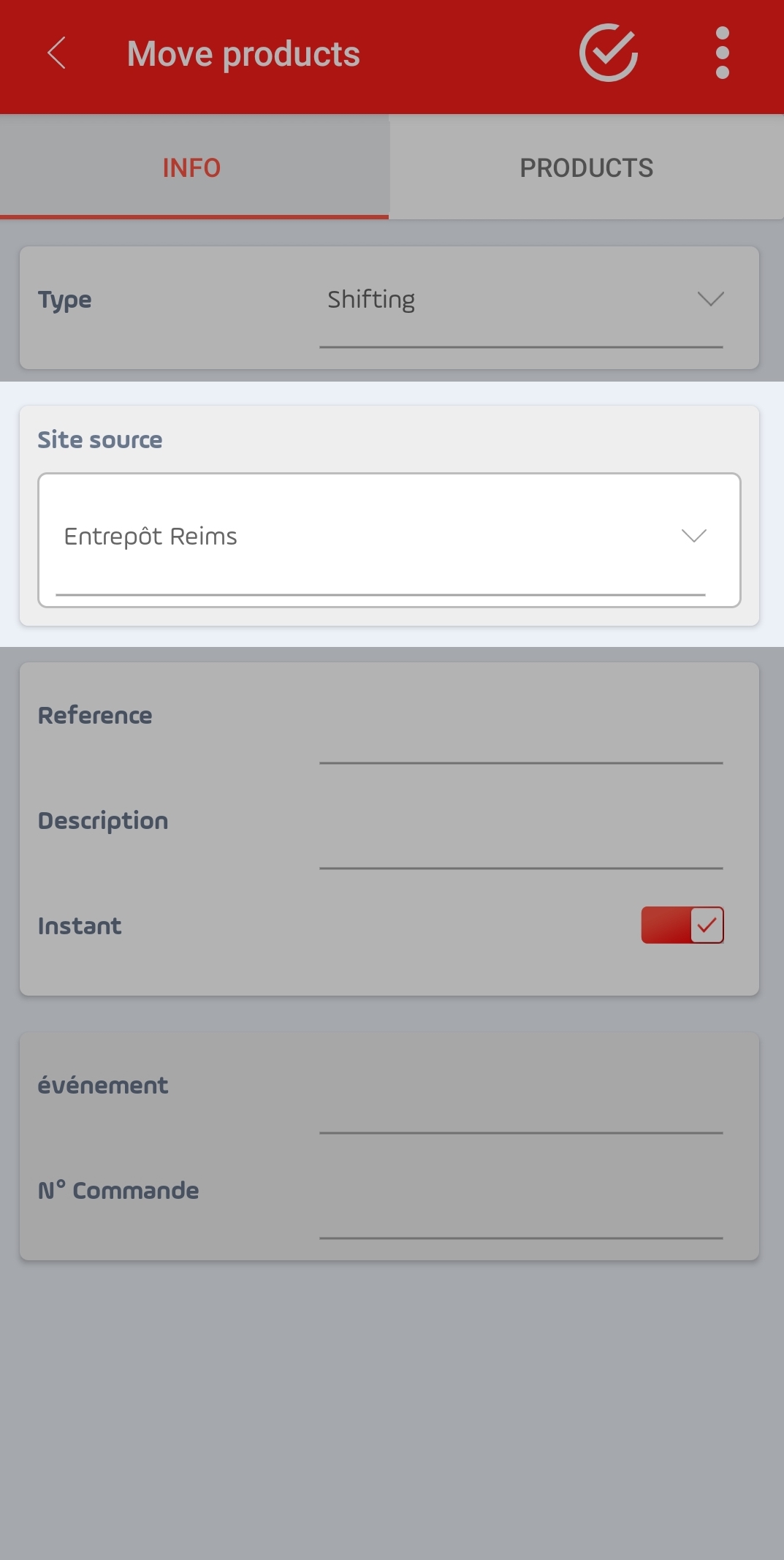 You can choose to make the move immediately or plan it for later :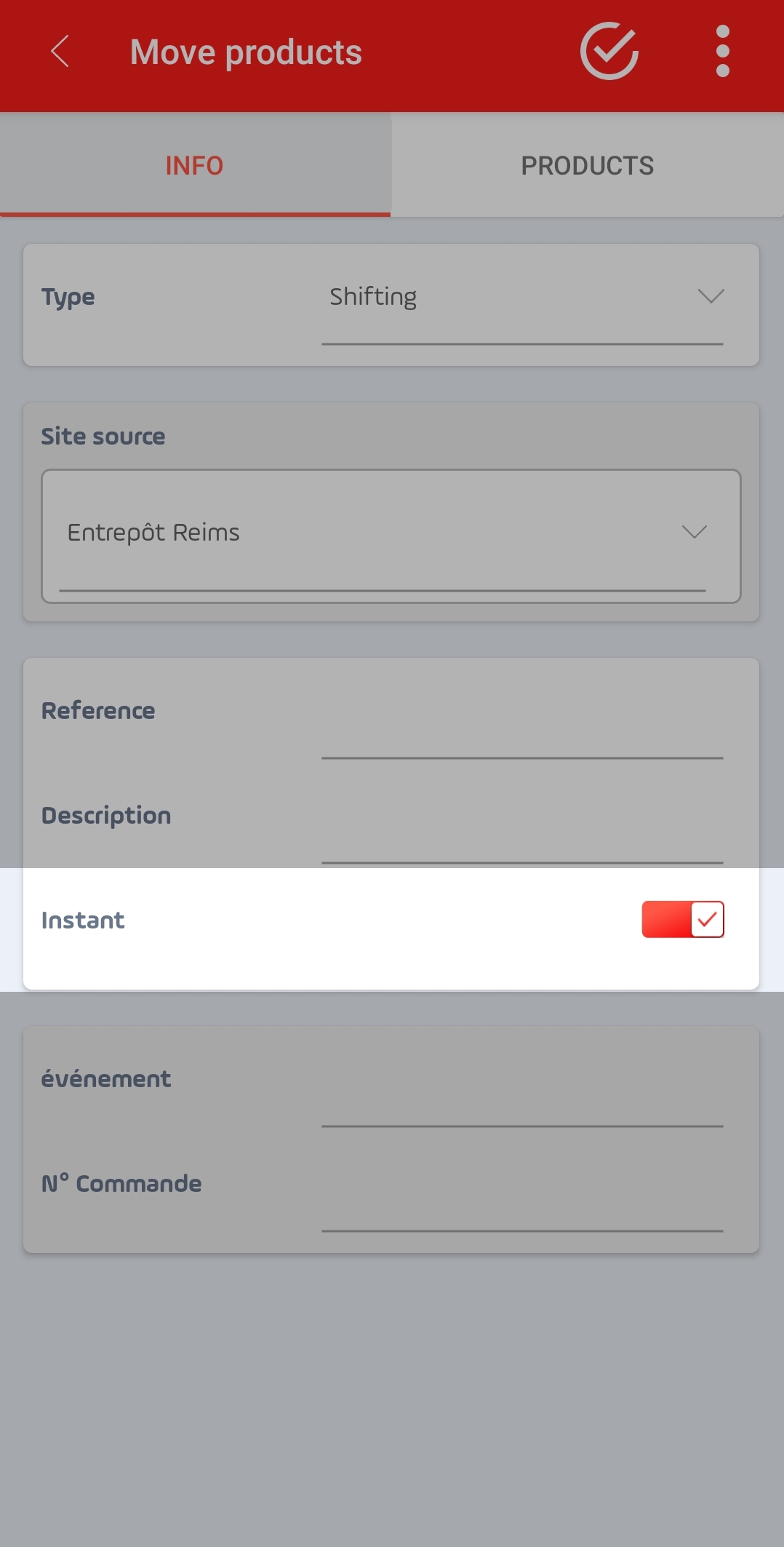 You can next add your products by clicking on "Products" and then on the "+" button :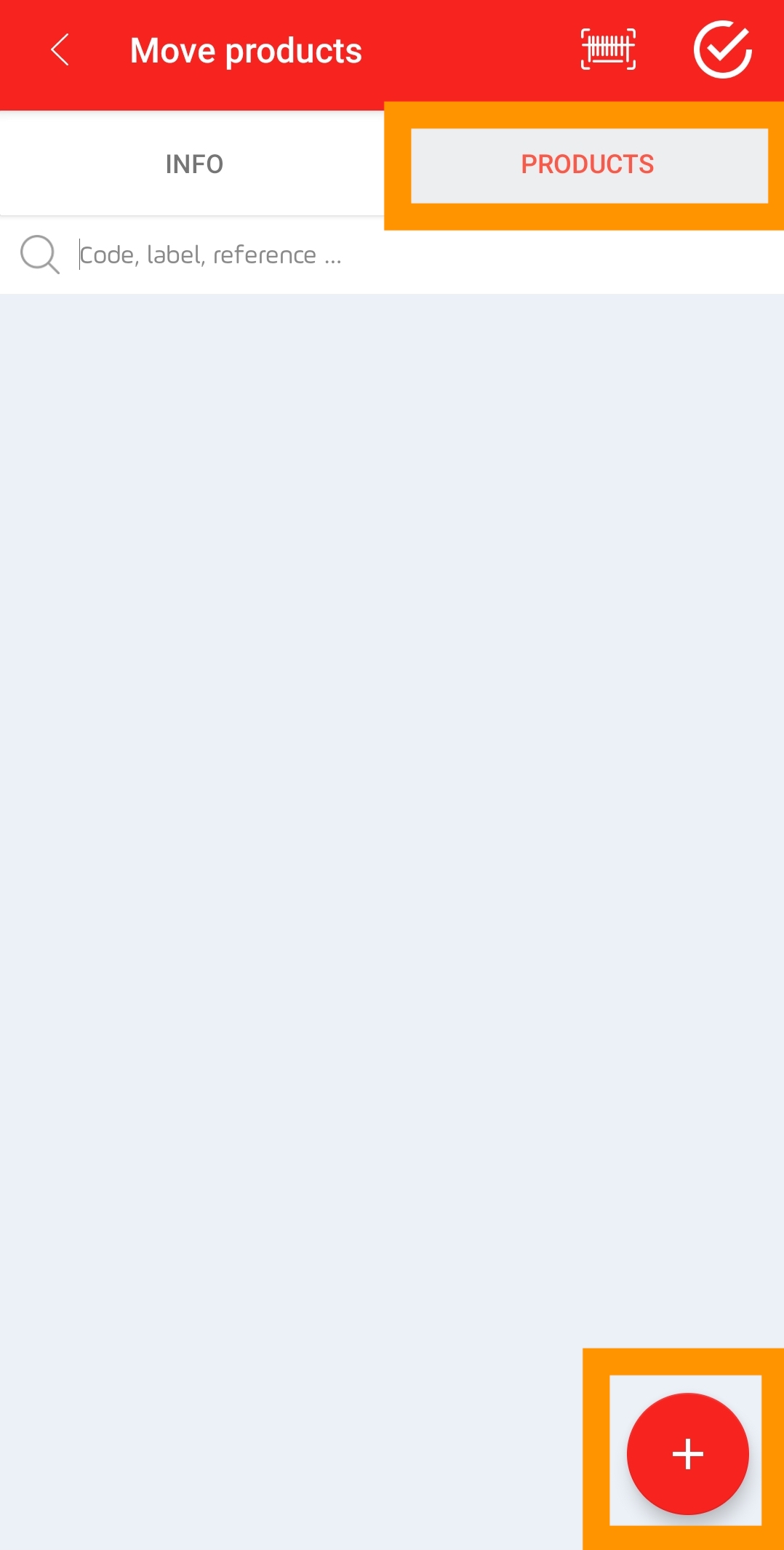 You can search the products by label, code, reference, using the search bar :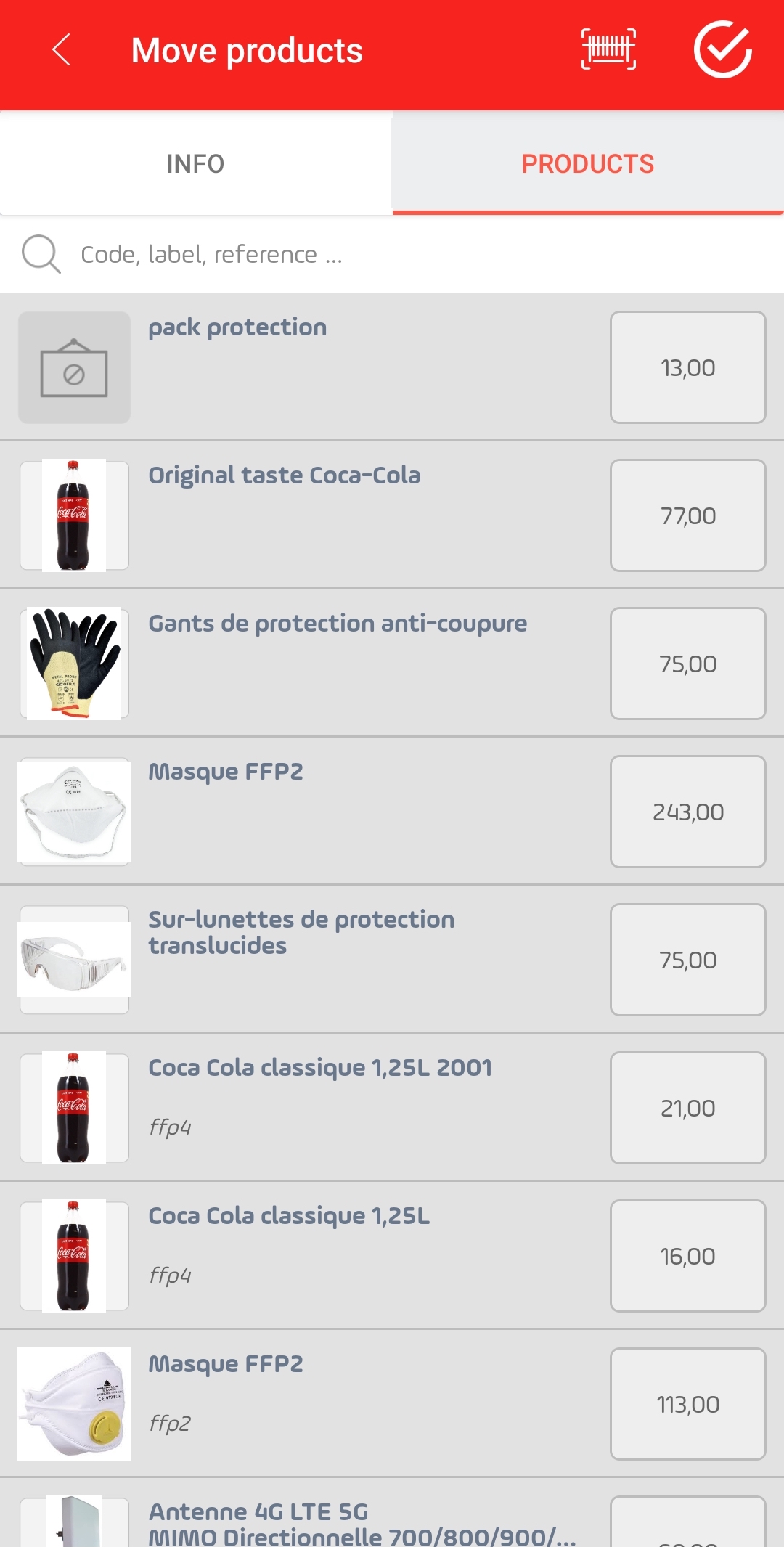 Once you have chosen the product, you can choose the location of origin and destination with the quantity you want to move :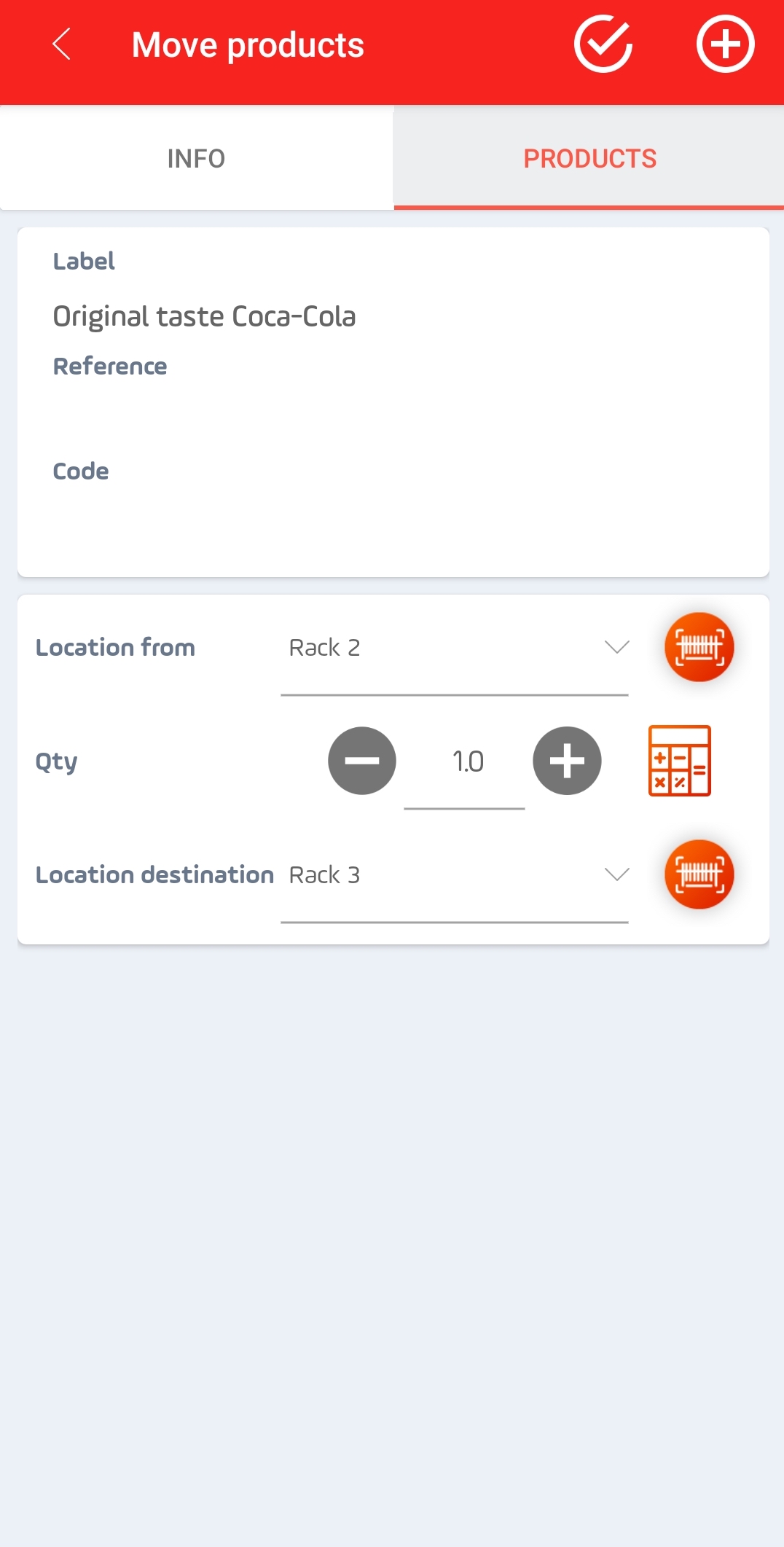 To validate your movement, click on the button at the top right of the screen. It will next appear in your "List flux", accessible from the home screen of the application :