To avoid setting up advanced warehouses or calling on logisticians, you have the option of using returnable stocks: in this process, you put part of your stock on deposit with your customer. Monstock allows you to easily manage your consigned stocks.
To manage your consigned stocks from Monstock, you will need to create branches attached to your customers. You will thus be able to create inventory transfers from your storage branches, to consigned inventory placed with your customers.
To create a new branch, click on "Branches / Locations" in the left pane, then on "Create branch":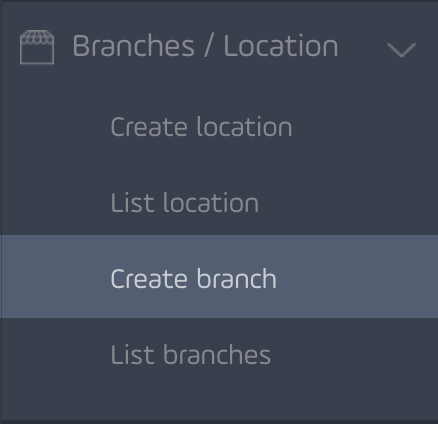 A new window will open, allowing you to fill in the details about your branch. Once all the information has been entered, validate the creation of your branch at the bottom of the window by clicking on "Save":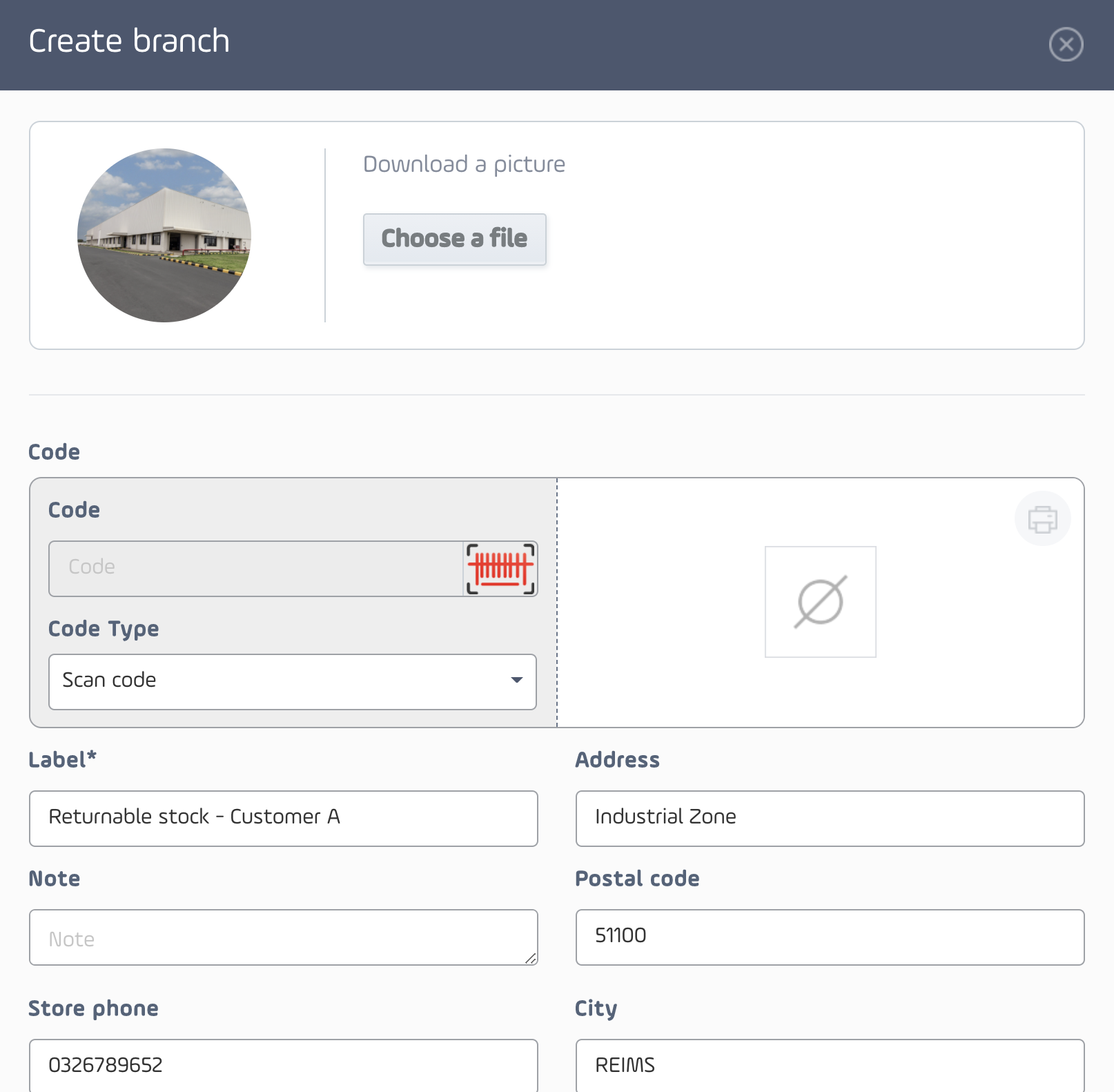 Once your branch is created, you need to start by creating at least one location to be able to add products: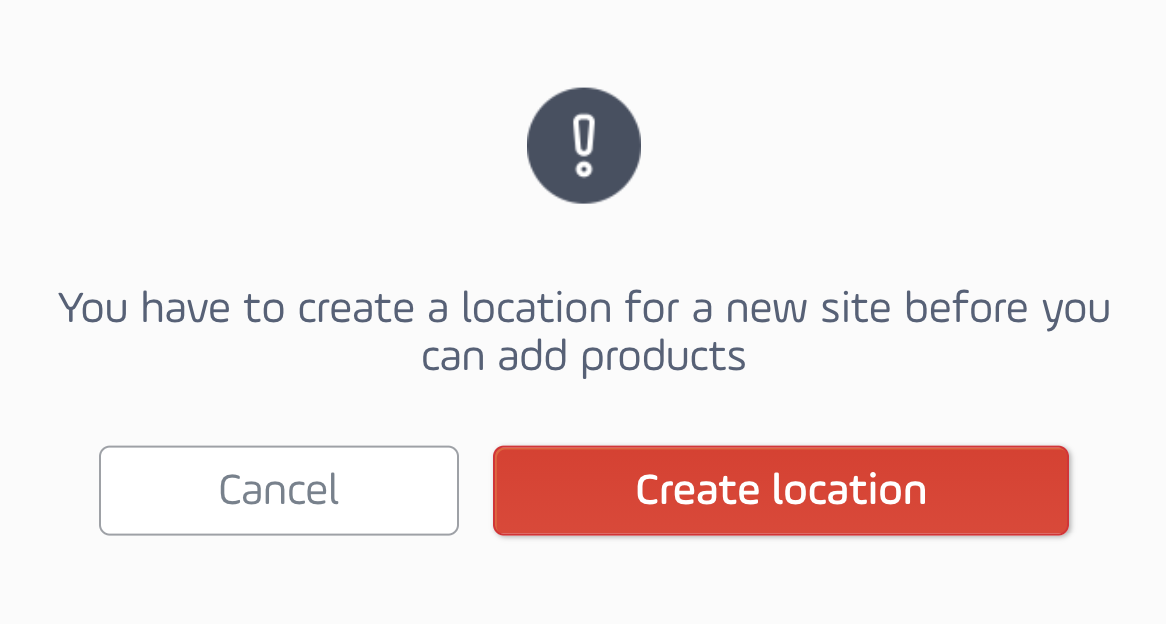 Enter your location details in the pop-up that opens. Confirm the creation of your location by clicking on "Save":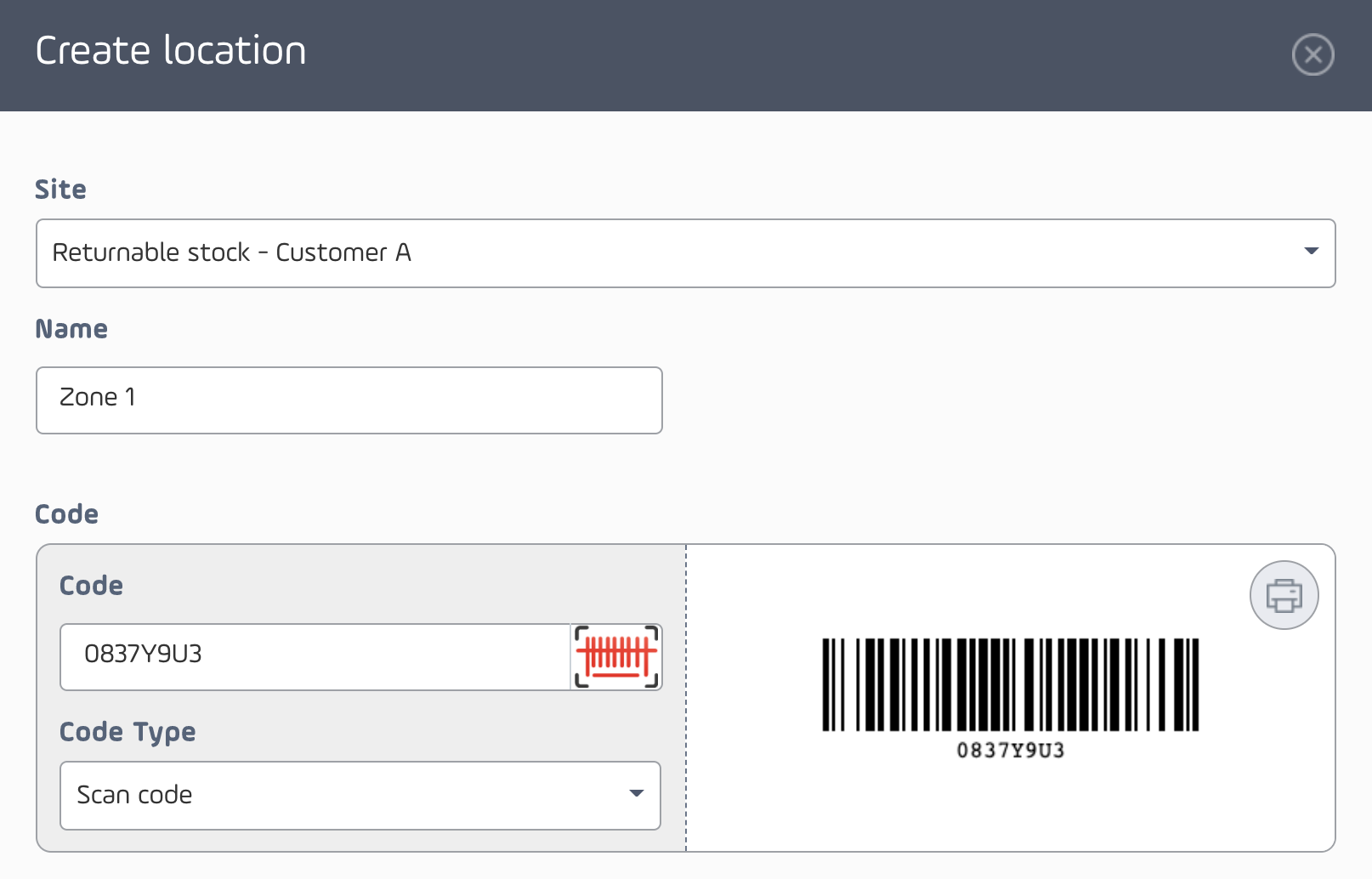 Give access to the branch to the customer concerned
So that your customer can manage the stocks deposited in consignment on his branch, you must give him access to Monstock, which you can configure so that he can only access the data on his branch. This will keep you in view of all operations.
To do this, once your client's access has been created, go to user rights from the administration menu, which you can open by clicking on the following button:

Then pull down the "Users and rights" menu and click on "Users":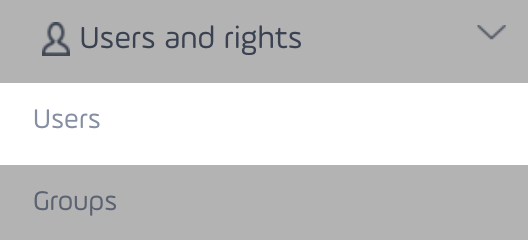 Select your user's profile, then go to the "Access" tab:

Going further down the page, you will find the "Allowed sites" section. Enter the branch or branches to which you want to give it access:

Your customer can now manage the inventory that you have transferred to his branch from his own Monstock access, in order to be able to carry out all his operations. You will thus be able to control the entries and exits of iventories to establish the invoicing of your customer.